You can block people on Google Hangouts and even Unblock them. I have shared two different methods and both methods will work on Android, iPhone, or Windows PC/Laptop. By using this method, you can even ban someone permanently or even temporarily.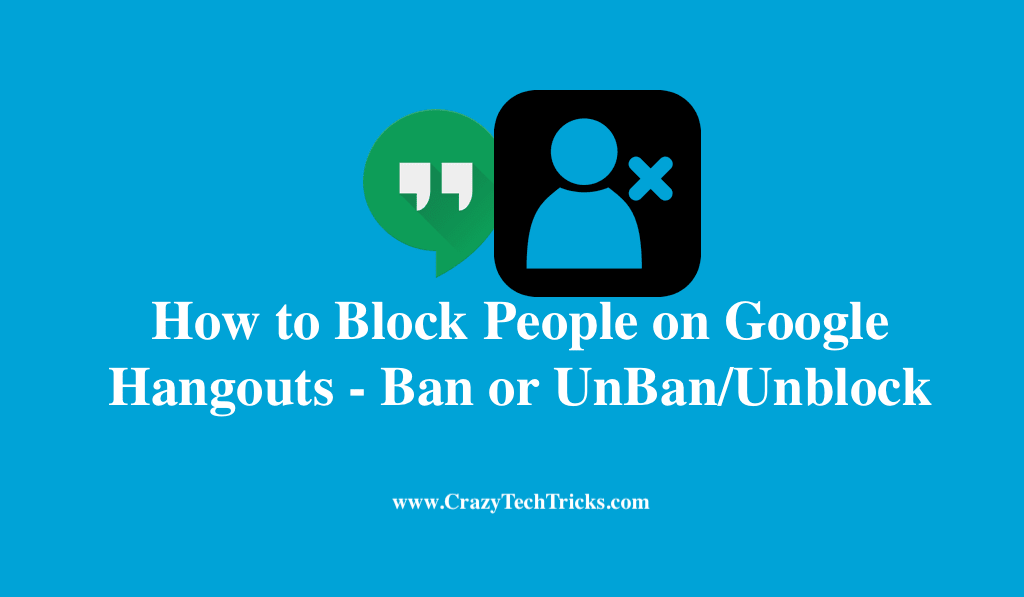 First off, let me tell you about Google Hangouts. Google Hangouts is a messaging app developed by Google. It was a feature in Google+, but later on, it became stand alone. Now you can use just like other chat applications out there.
Do you always get irritated by the texts of an annoying person in your contact list? Or do you don't want to see your ex showing up as online on your screen? The answer to these questions is, BLOCK. Yes, you can block people on Hangouts too, and it's not bad to block anyone if it's affecting your mental health.
How to Block/Unblock People on Google Hangouts – Ban or UnBan
Users can use both methods to block or unblock a person from Google Hangouts. Both these methods are working, and users can even unblock the person instantly after blocking. If you want to avoid someone for sometime, then you can block that specific person and unblock it later.
How to Block People on Google Hangouts
You can access Google Hangouts in your Gmail account, or you can go to Google Hangouts website and log in. It has got cool photos to show you on its website, though. Users can block anyone from their Google Hangouts like there friends, family, or anyone you want to block.
Login to Hangout or in Gmail you will see in chat.
Go to the conversation.
Next is the Gear icon, the Settings icon actually. This is where you can block a person. On clicking the settings icon, different options will be shown to you.
Click on the Block and Report option, you will be asked to confirm whether to block people on Google Hangouts.
You will also have an option to report a user. If you find that a user is spam, or is threatening you or misbehaving with you. You can check that option, and Google will look into the past ten messages from that user and take necessary action and avoid people on Google Hangouts
Read more: All Google Meet keyboard Shortcuts for Windows
If you don't want to report the user, click on Confirm to block the user. The user will not be notified through, but you can block people on Google Hangouts. The user just can't send you any more messages.
How to Unblock People on Google Hangouts – Unban
If you have blocked someone and later that person say sorry to you or you have mistakenly blocked someone. In that case, you need to unblock or unban that person.
Open the Google Hangouts on your PC/Laptop and click on settings.
Now click on Blocked contacts.
You will see the list of blocked people, just click on Unblock.
Read more: How to Add Page Numbers in Google Docs
Conclusion
Goodbye to all those irritating messages from irritating users from your contact list. You can block people on Google Hangouts just like that. Users can either open your Hangouts from Gmail. You can find the conversations on the left side at the bottom of all options in Gmail. Else you can go to the Hangouts site. The procedure and the interfaces are the same in both to block people on Google Hangouts.
Was this article helpful?