Hello friends, Today I will share a method on how to block WhatsApp group from Adding me. Users can block all the people from adding you to any WhatsApp group. They will need your permission or you can even disable anyone from adding to WhatsApp group. All your friends will be restricted from adding you to the WhatsApp group.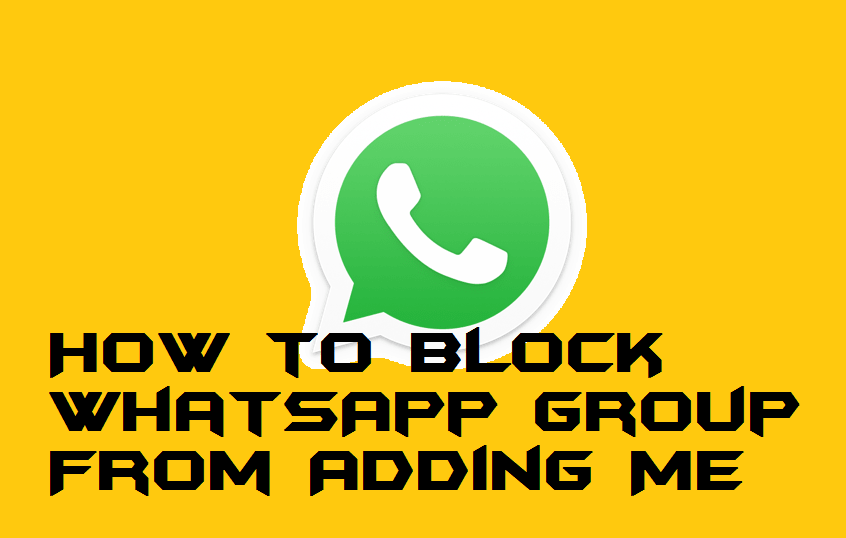 Till now we were unable to stop others from adding us on a WhatsApp group. Whenever someone creates a WhatsApp group, then the person was independent to add us on the newly created WhatsApp group without asking us. But, fortunately, WhatsApp developers have listened to the huge community who uses WhatsApp Messenger to chat or call. WhatsApp has now released a new version in which the setting is added which will stop others from adding you in their WhatsApp group. Definitely, now you can say that that yes I can block WhatsApp group from adding me.
How to Restrict WhatsApp Group
WhatsApp has made this setting very clear to the users who love using WhatsApp very much. Because the community of the users who use WhatsApp is huge in numbers. That is why the WhatsApp has to take this step. There is no need to uninstall and then reinstall the WhatsApp Messenger on your phone in order to restrict WhatsApp groups to add you without asking. WhatsApp has said that the users just have to update the app in order to get the settings to block WhatsApp group from adding me. Similar to that WhatsApp has also launched the PIP Mode in the one step back version, if you don't know then do read this article now.
How to Block WhatsApp Group From Adding Me
Many of you have been searched for "how can I block WhatsApp group from adding me". But, unfortunately, you guys have got nothing yet. I am going to show you about how you can use the new setting which WhatsApp has introduced in order to block WhatsApp group from adding me. This is a very simple, straightforward and authentic guide in order to restrict WhatsApp group from not to add you. The thing which you must remember that if you will do so then the request will still come to your WhatsApp account that a particular person wants to add you in the group.
Open WhatsApp Messenger on your phone.
Now, click on the Three vertical dots.
Then, click on the Settings.
Then, click on Privacy.
Scroll down and click on Groups.
Select the preference according to you under "Who can add me to groups" option.
Lastly, click on the Done button to save the changes.
Must Read: How to Add Contacts on WhatsApp – Android/iPhone/Mac/Windows PC/Laptops
Conclusion
This was the entire article about how can I block WhatsApp group from adding me. This is a fantastic and genuine way to restrict the WhatsApp group from adding ourselves. Maybe previously you were using any third-party app to do so. But, from now onwards you guys can use the official WhatsApp Messenger very easily to do so. You can also learn a fantastic tweak to send large files on WhatsApp using four different ways. I hope using this guide you have learned how you can restrict WhatsApp group from adding you. You can share this amazing article with your colleagues so that they can also learn how to block WhatsApp group from adding me.
Was this article helpful?