I have shared complete details on how to use Samsung secure folder. Users can secure all their Samsung Android data by using this method. It is the best way to secure all your files, apps or any type of data that is present in your Samsung phone. You won't need any external app to secure your folder on the Android device.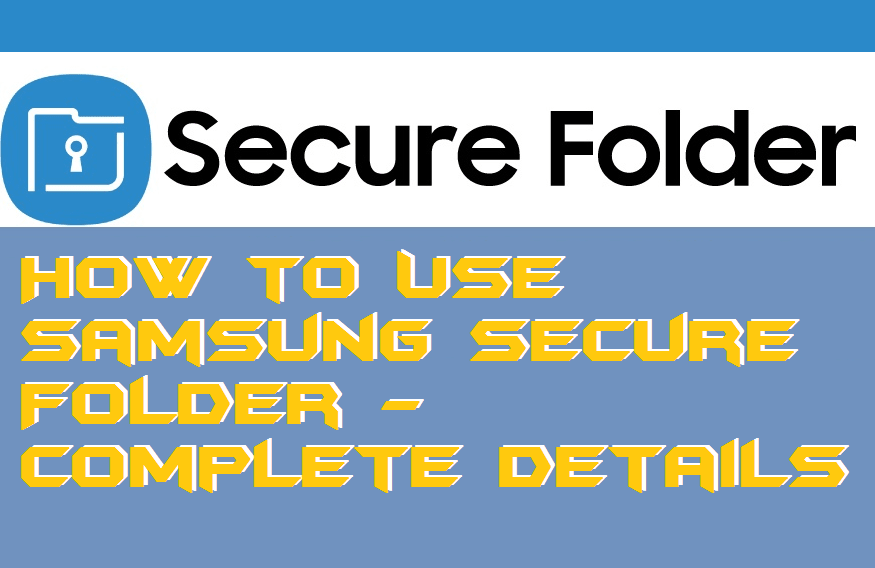 Many of you guys have listened to Samsung Secure Folder. But, only a few of us know about it. Also, most of us are thinking right now that it is a kind of device which secures our Samsung phone at the display aspect. Well, let me tell you that the Samsung Secure Folder is not a kind of device which you are thinking about. It is just a simple setting to make your files, folders, apps, apps data, and etc things secure. It is an introduction to the Secure Folder. More details have been shared with you guys in the next paragraph.
What is Samsung Secure Folder
We all know that in the world of today's technology, our data can be stolen or hacked from anywhere in the world. So, to protect your data, Samsung has an inbuilt system which is called Samsung Secure Folder. Basically, what it means is that you can protect your data (photos, videos, apps, etc.) from prying eyes. Not only that, you can also set security to it such as fingerprint, PIN, password, etc. The Secure Folder is a kind of encrypted defense-grade Samsung Knox security platform which is designed to secure your personal or wishing data. You can read more on the Samsung Website.
Read more: How to Fix Samsung TV turns on by itself
How to Use Samsung Secure Folder
We have just now seen that what basically the Secure Folder of Samsung is. This is now the time to get the knowledge on the method regarding how to use Samsung Secure Folder. As I said earlier, a few of us know about it, but only some of us genuinely understand how we have to use Secure Folder of the Samsung phone. So, to solve this problem and let everybody know about the same thing, here is a method for you. The method which I am going to tell you is the official way to use the Secure Folder.
To start using Secure Folder on your Samsung phone, make sure you have a Samsung account.
Once you have, it then proceeds with the third step.
Open Settings on your Samsung mobile phone.
Then, go to the Lock Screen and Security option.
Now, click on the Secure Folder option.
After that, you have to log in to the Samsung account.
Once login is done, then you are ready to use Secure Folder on the Samsung phone.
Now, open Samsung Secure Folder, and from the top, you will be able to get the options to add your files/apps.
Know more: How to Use Samsung Smart Switch for Mac
---
Conclusion
We saw how to use Samsung Secure Folder. There is no other way to use it on your Samsung phone. But, if you find some, then remember that it will be a fake or inappropriate method to use the Secure Folder. I hope that using this article, you have learned what exactly the Secure Folder is as well as how you have to use it. Share it with the person who is having a Samsung mobile phone and don't know about it.
Was this article helpful?