If you know about the Android Oreo update then you have listened to the PIP Mode that is picture-in-picture mode. Picture-in-Picture Mode has been introduced in the Android Oreo V8.0 which gives a new experience to the user about opening a small snippet into a running app. The same happens with the WhatsApp PIP Mode as well. WhatsApp is working on the Picture-in-Picture Mode so that they can give the update as a new feature in Android users. However, the beta users have got the update already so that they can test it and report to the WhatsApp community for any bugs and other things.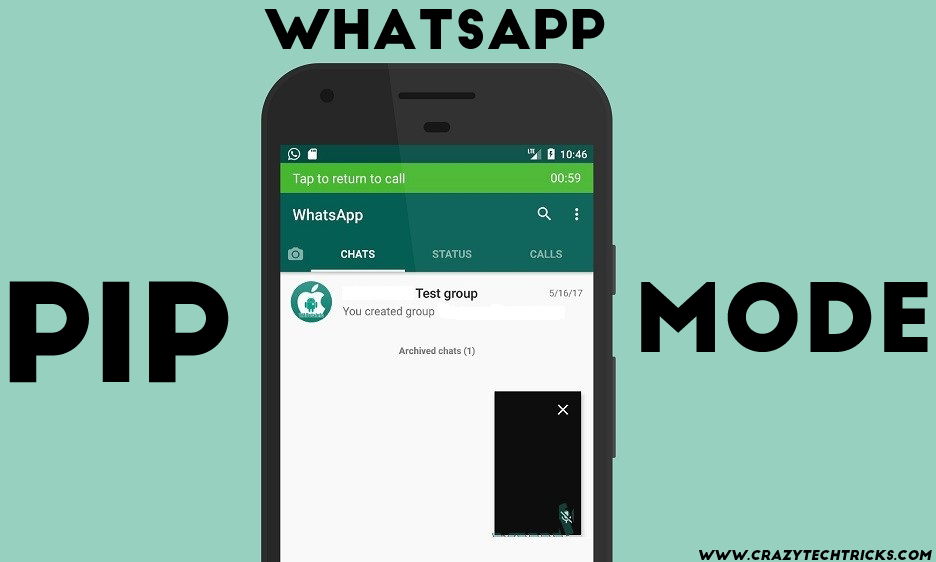 WhatsApp Will Launch PIP Mode in Android
What basically WhatsApp has done is that previously when someone shares a Youtube link. And, when you click on the link then you have seen that you are diverted to the Youtube app on your smartphone. But, WhatsApp has tried to do something different. WhatsApp developers have added the picture-in-picture mode which was in Android Oreo to the WhatsApp Android app. Users will now be able to click on a youtube link and watch the video in the WhatsApp app without leaving or diverting to the Youtube app.
Read more: How to Add Contacts on WhatsApp – Android/iPhone/Mac/Windows PC/Laptops
However, the thing is not wrapped up. WhatsApp has updated this new feature only for the beta users but they have said that they will update their users by giving this PIP Mode feature to them very soon. WABetaInfo has also updated an article on the same topic where they have detailed the same thing. Although, if you are willing to use the PIP mode on your Android phone too then you can join WhatsApp Beta Program from Google Play Store to become a beta tester and use beta features on your phone.
Read more: What Does 1 Tick mean on WhatsApp
The report says that WhatsApp will introduce this new feature by updating the version of WhatsApp Android app of 2.18.234 which is going to have the PIP Mode in it. You have to keep the eyes on the updates and never miss an update from Google Play Store and WhatsApp as well so that you can get the Picture-in-Picture Mode on your Android too.
Was this article helpful?