Hello friends, Today I will tell you a method on how to check is Instagram down or not. Users can monitor and even fix the Instagram server down the issue. Users can also check the places where Instagram is not working and for how long not working.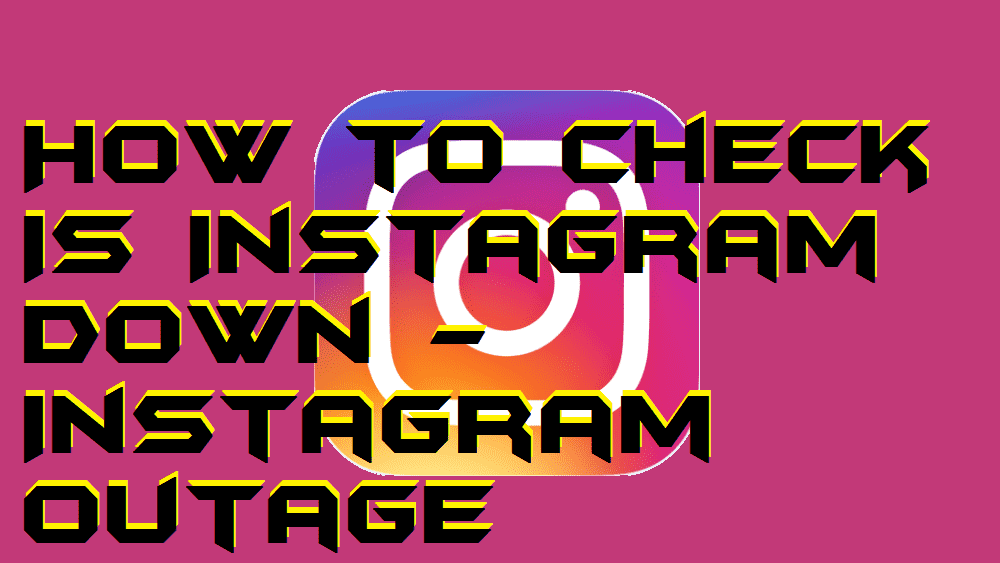 Instagram is an excellent place to share images with your friends or relatives (whoever follows you). But, it is fantastic until the servers are responding or are working fine. Sometimes we face server issues when we post photos or videos on Instagram. Recently, it happens on 3 July 2019 when Instagram was down, where users reported the same problem continuously four days. Also, we get irritated when we face this kind of error. So, the question that arises here is that how we can check that is Instagram is down or not? Well, there are some fortunate ways available in order to do so.
Read more: How to Recover Instagram Forgot Password
How to Check Is Instagram Down – Top 3 Methods
I know most of the Instagram users were thinking that how it is possible to check is Instagram down? Because it sounds a little bit of a tough job like do we have to talk to Instagram officially or we have to go to the Instagram data center? Well, we don't have to do any kind of these foolish things which we can not do at any cost. There are some ways available by which we can get the answer to our question.
Method 01: Update the Version of the App
Sometimes what happens is that this server issue occurs because of the old version of the Instagram app which we are using. So, in that case, it is advised that we should update the app to the latest version. What users can do is that they have to open the App Store according to their mobile phone operating system. From there, you will get the Installed apps or Manage apps section. Choose Instagram and click on the Update button in order to update it.
Read more: How to Delete an Instagram Account Permanently
Method 02: Visiting the Help Page
What if you have updated the Instagram app and still your problem is not fixed. You can visit the Instagram Help Page where you can find solutions. On that page, you have to click on the Known Issues where all the issues related to Instagram are mentioned there. Besides it, you also have another option as I'm Getting an Error Message from where you can get more help regarding your issue.
Method 03: Use Status Checking Sites
There are various independent status checking websites available on the internet which can help you to figure out that is Instagram down today, again, yesterday, tomorrow, etc. These sites are free of cost and very easy to use. Links and names of some popular independent status checking sites are DownDetector, IsItDownOrJustMe, IsItDownRightNow. What you have to do is that just open a web browser and go to these websites where you have to click on Instagram. It will show you the report by which you can have the idea that is Instagram down today or not.
Must Read: How to Get Instagram Private Profiles
Conclusion
This was the entire article about how we can check that Instagram is down or not. In other words, how we can check the Instagram outage. There may be more possible ways to check that. But, these are the best possible ways by which a user can have a better idea regarding the same. I hope using this article you have learned how you can do so. Make sure you share this article with your friends or relatives such that they can also check it when they will feel that Instagram is down.
Was this article helpful?