Hello friends, Today I will tell you a method on how to remove password from Word Document. You can use this method in Microsoft Word 2016, 2013, 2010, 2007. I have shared two working method to remove password if you know or don't know.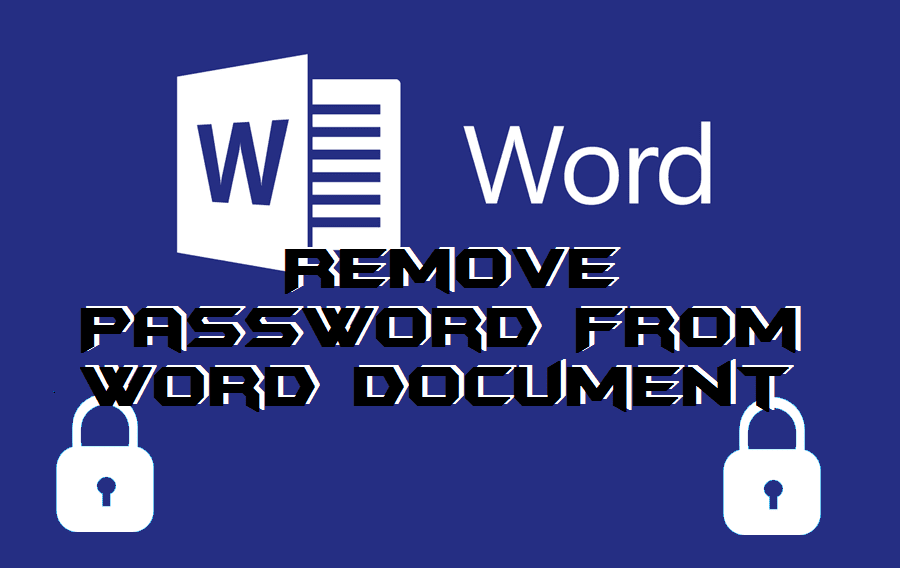 MS Word is one of the most used software. It is used by school students, teachers, offices or almost everywhere. If there is  Windows, then there will be MS Word. Users use this amazing software as it is easy to use, and you can quickly start adding your notes. However, it is mostly used for creating documents. You can do almost everything with MS word, users can create letters, advertising brochures, conduct quiz, etc.
Sometimes there is confidential data in MS word. In that case, several users add a password in their Word document so that none can see. A person who knows the password can only open that specific Word document.
How to Remove Password From Word Document 2016, 2013, 2010, 2007
We will divide this article into two-part. In the first part, we will tell you the method to remove the password from Word document if you know the password. And in the second part, you can remove the password from word document even if you don't remember the password. Make sure you follow the steps very carefully. Why? Because this is a kind of privacy or you can say password related article so anything wrong can happen with you if you do any mess.
Read more: How to Remove Password From PDF
---
Method 01: When having the password
As you know that if you have the password, then it is very easy to unlock that item. However, in our case, that item is the MS Word document file. But, the thing that arises here is that we don't know the method of doing the same. That is why we start surfing the internet and search for our problem on the internet. However, you don't have to take worry because I am gonna show you how exactly it is possible to remove password from Word document.
On your PC/laptop open the Word document.
Then, click on the Office button.
Now, click on Save as and click the tool button then click General Options.
Then, under the input field "Password to open" enter your password.
Lastly, click on the OK button.
---
Method 02: When not having the password/Don't know the password
This is a kind of impossible thing which many of you guys are thinking. But, trust me guys, this can be done in the very easiest way. Yes, I know most you guys haven't wondered ever that this is possible to remove password from Word document when you exactly don't know the password. Basically, why we look at this method is because many of us sometimes get password-protected Word documents. That is why in that case it becomes mandatory to remove it to view its content. Though we want to remove password from Word document.
Get the Passper for Word software on your PC/laptop.
Install it as you install other software and launch it.
Now, from the home screen select the option of Recover Passwords.
Then, select the Word document file and a recovery method.
Lastly, click on the Recover button and wait for the password to appear on the screen.
Read more: How to Make a Spreadsheet in Microsoft Word
---
Conclusion
This is how we can remove password from Word document whether we know the password exactly or not. In the second method, if you want to use any kind of another trusted or popular software then, of course, you can do so. I hope this article may found helpful for many of the MS Word users so that they can remove password from Word document. If you liked this arricle then do share it with your friends or relatives so that they can do the same if they need it.
Was this article helpful?