Hello friends, Today I will share a method on how to setup Alexa Guard. Users can use this Amazon home security service to guard their home. We have shared an official method, so you won't need any external method. You can set up the Alarm system to get a notification.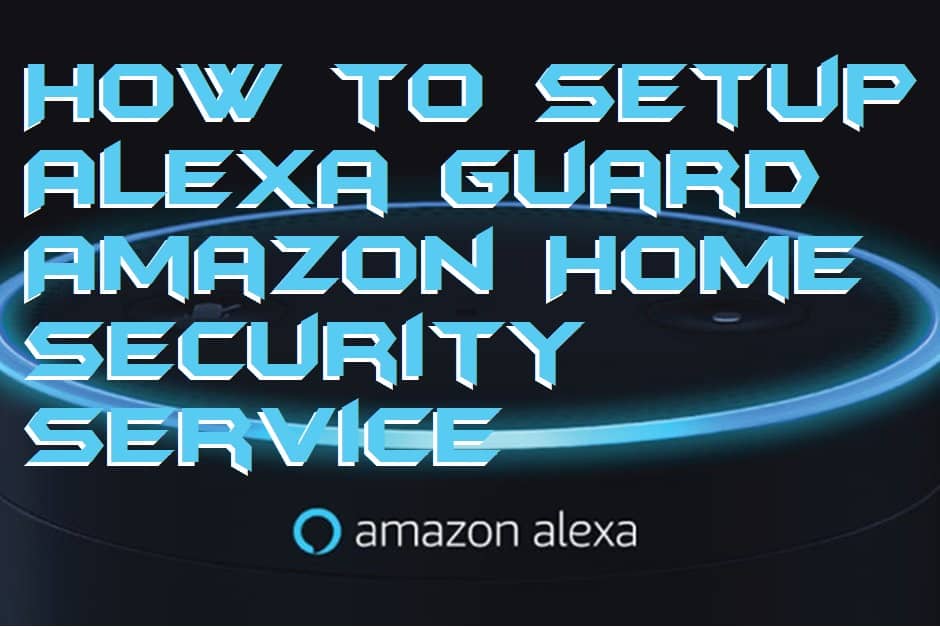 If you are having Amazon's Echo device and want to get some additional benefit from it, then you are at the perfect place. You will be amazed by listening that the Amazon Echo has a free to use inbuilt security system, which is called Amazon Alexa Guard. You might be familiar with the Amazon Echo, and you may know that Amazon Alexa is the lady who assists you. Amazon has released the Alexa Guard feature previously in the year 2018, December. Currently, the Alexa Guard feature is available for all the new Amazon Echo devices except the old models. So, how you have to set up Alexa Guard? Today, I am going to talk to you about the same. Learn more about Amazon Alexa and how to use it.
What is Alexa Guard?
Alexa Guard is an Amazon's Echo new features that inform the users when there is something wrong happen with their house. When someone tries to break the glass, the smoke detector turns off, and another thing is done. Then, the Alexa Guard uses the installed home security system to inform the owner about the details regarding suspicious activity. In Amazon Echo product is comes as a free to use a feature which makes the house secure but not completely. Why? Because it uses the inbuilt security system to inform the owner about any kind of misbehave which is done by the owner's house.
How to Setup Alexa Guard
In this part of the article, I am going to show you how you have to setup Alexa Guard on Amazon Echo. The method is very simple and straightforward. I will like to advise you that before you setup Alexa Guard and let it do the job for you make sure you have any kind of alarm system at your home like Ring or ADT. Why I am saying to have that one is because Alexa Guard uses the installed alarm system to send the videos or notifications to start you. Alright, let us assume you have that so that we can proceed. If you have just now purchased a brand new Amazon Echo device, then do read how to setup Amazon Echo and configure it properly.
Open the Amazon Alexa app on your Android or iPhone.
Now, click on the Menu button, which is at the top left side.
Then, click on Settings.
After that, click on Guard.
Now, tab on the Setup Guard option.
Then, click on Add button by which it will detect smart smoke alarms and carbon monoxide.
Again click Add button so that it will activate the smart alert to detect the sound of broken glass.
Then, choose Add once again to activate smart lighting.
Now, enter the ZIP code.
Finally, click on Confirm.
That's it, you have successfully setup Alexa Guard on Echo. Now, to activate you have to say "Alexa, I'm leaving".
Read more: How to Download Amazon Prime Music to PC – Legal Method
Conclusion
This is how we have to setup Alexa Guard on Amazon Echo device. There is no other way to do so. This was the only way an official way to do so. It is a great choice to put your home's security double using the Amazon home security service that is Amazon Alexa Guard. I hope you have successfully learned how you have to setup Alexa Guard on your Echo device. If your friends or any family member is having the Echo device then do share this article with them so that they can also setup Alexa Guard. You can also compare Nest Hello vs Ring, which one is the best video doorbell.
Was this article helpful?