Hello friends, Today I will tell you a method on how to setup read text messages out loud on Android. You can make your Android Smartphone speak your text messages. The narrator will speak all the messages from your phone.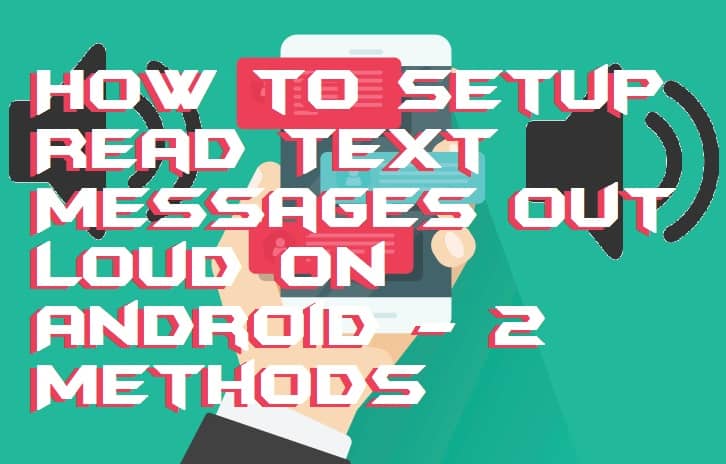 Sometimes it happens with us that we are not able to read our text messages on Android phones. Maybe you are driving your car and get a message but you cant read it. Though, at that time, you have an option to read text messages out loud on Android phones. People with poor eyesight and illiterate people can easily use the option to read the text messages they got in a loud voice on their Android phone. This is the best way if you want to save your time by not reading each and every message you get on your Android phone.
How to Setup Read Text Messages Out Loud on Android
If someone would like to listen to the text message which he or she has got in a loud voice, then there is a various way for it. Many third-party applications are available to do so. But, wait guys hold on. What if I say to you that Android phone has inbuilt functions to do so. Also, we all know that Google products are comes along with the brand new Android phones. So, you guys might be familiar with the Google Assistant as well. The top two pre-installed options we are going to use to read text messages out loud on Android.
Read more: How to Block Text Messages on iPhone
---
Method 01: Using Google Assistant
Google Assistant is a voice assistant offered by Google Inc on every Android phone. It will do everything which we will say to it. It is capable to read your text message which you are getting on your Android phone. So, for that, we can take the help of the Google Assistant.
Turn on the Google Assistant by saying "OK Google."
Now, say "read my text messages."
Then, allow all permission which Google Assistant requires from you.
That's it, now whenever you will get a text message it will read it for you and will ask you for the reply.
Read more: How to Delete Skype Messages on Windows
---
Method 02: Using Text to Speech
Text to Speech is an option that comes along with the Android settings. Definitely, it is a part of our Android phone's settings. As its name describes it will convert the text into speech. Whatever the text will be it will speak it for you. Of course, it can be used to read our text messages loudly.
Go to the Settings on your Android phone.
Now, click on the Accessibility option.
Then, click on Installed services.
It might be possible that you don't have an Installed service option.
Then on that page, click on Select to Speak option.
Turn the toggle on and accept the confirmation by clicking on the OK button.
That's it you are done. Now, click on any text message and it will read it for you.
Must Read: How to Transfer Photos From Android to Mac
---
Conclusion
We have seen how we can read text messages out loud on Android phones. There are some popular Android apps like ReadItToMe and OutLoud, which can read your text message loudly for you. But, I would like to tell you that no such option is available which can read already available text messages one by one automatically for you. I hope using this article your problem has been sorted out and you can now easily listen to your text messages. If you loved this article then do share it with your friends and relatives so that they can also learn it.
Was this article helpful?