Hello friends, Today I will share a method on how to share your screen on Skype. Users can share their Windows or Mac Screen using Skype. You can use this method on Windows 8, 8.1, and 10. We have shared an inbuilt method, and you don't need any external software to share screen on Skype.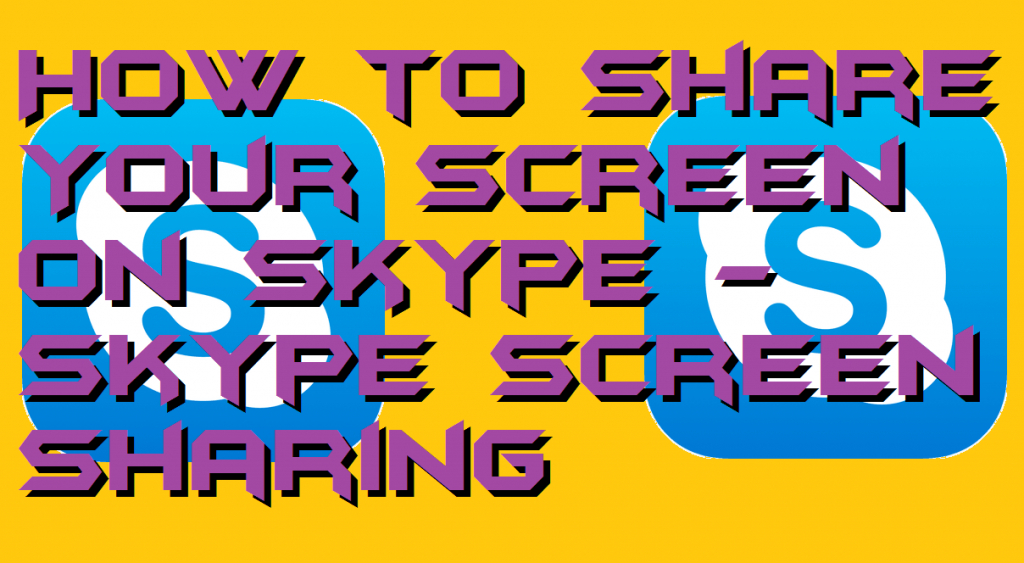 We all love to chat with our friends, family members, or any loving person on Skype. But, sometimes it happens with us that in the meantime we need to showcase something to the person whom we are chatting with. Then, at that moment, Skype screen sharing is the features which take place. No doubt that Skype screen sharing is the best and easy way to collaborate with the person you want. But, the question that arises here is that did you know how to share your screen on Skype? If not, then don't worry because I am gonna assist you in that for sure in the best way. Did you know that you can use Skype without Microsoft Account using 2 different ways?
In this section, I am gonna teach you how to share your screen on Skype in the simplest manner. Before you head up to the method which is mentioned right here. Let me tell you that Skype screen sharing is not available for mobile devices. If you wish to use the Skype screen sharing feature, then make sure you have a PC/Laptop/Computer. Also, make sure you have Skype installed in it with the latest version of it. No doubt that users can use the Skype screen sharing feature in Windows and Mac OS both having PC or Laptop. Somehow if you have sent anything wrong to someone on Skype then don't worry you can delete Skype messages on Windows, Mac, Android, iPhone or Online.
Open Skype on your PC/Laptop.
Initiate a voice call or video call to the person you wish to.
Now, in the meantime, click on the Plus button.
Then, click on the Share Screen option.
After that, select the screen you wish to share.
Click on the Start button.
You are once done, then click on the Stop Sharing Screen option.
How to Fix Skype Screen Sharing Not Working
It might be possible that some time and because of some reason the Skype screen sharing not working. So at that moment what you guys can do is what I am going to tell you right here. You can firstly turn on and off the feature to solve the problem. You can check for the internet connection may be slow internet is the reason. Try to reconnect to the person again; maybe it malfunctioned for one time. Last but not least, you can exit Skype and open it again to use the Skype screen sharing feature.
Conclusion
This was the entire article about how to share your screen on Skype. I have shared the official and straightforward way so that you can learn how to share your screen on Skype. Not even that, but I have also added a paragraph regarding Skype screen sharing not working issue. Remember that Skype screen sharing feature is not available for the mobile devices that is Android and iPhone/iPad. If you are an employee, then do read the top 12 best Skype for Business Tip and Tricks. I hope using this article, you have successfully done the screen sharing on Skype. Share this article so that other guys can also lean the same and can share screen on Skype similar to you.
Was this article helpful?