Hello friend, Today I will share methods on how to stop Wangiri calls on your phone. Users can completely block Wangiri calls from their Android and iPhone. You can easily block one ring incoming calls from an unknown number. Users can even block Wangiri number from Verizon or any other carrier.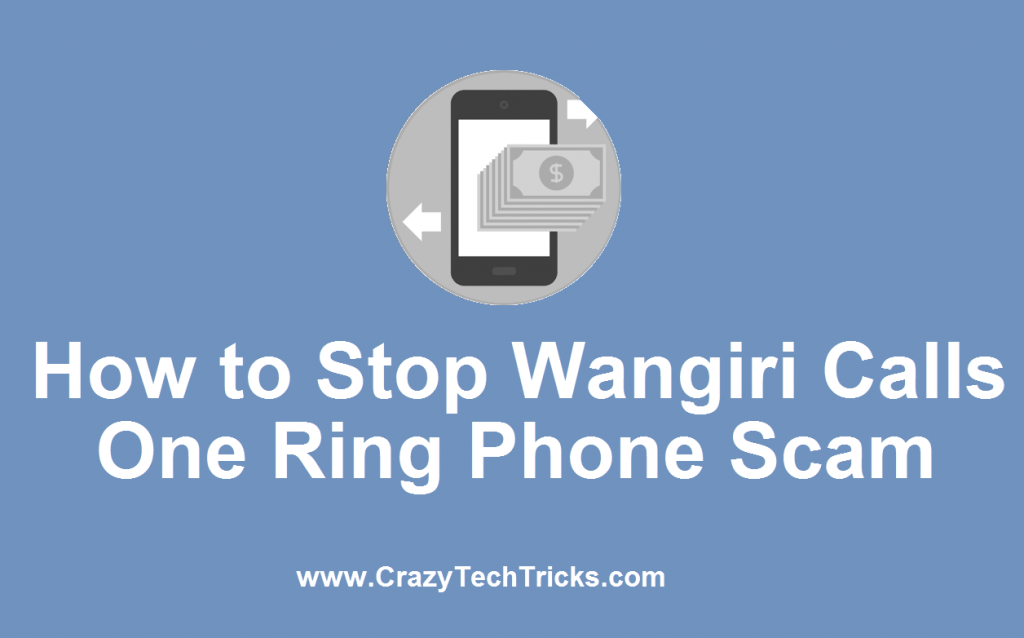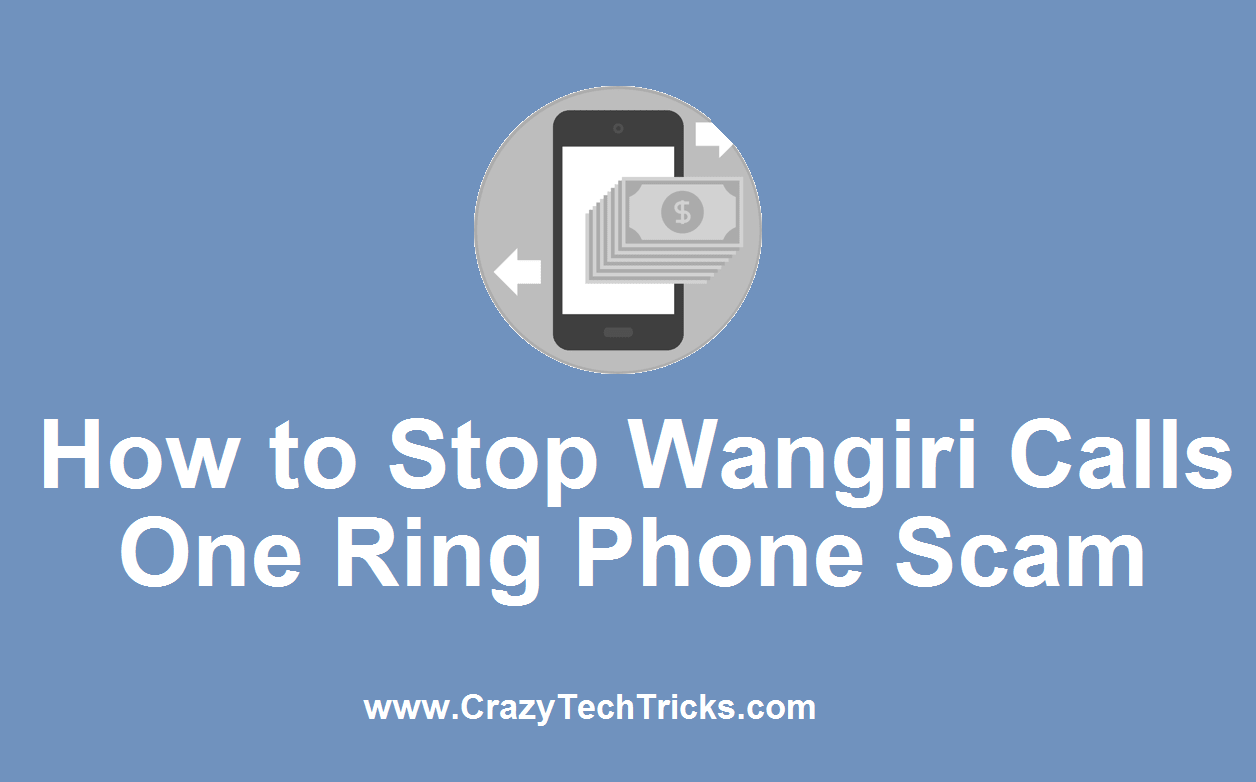 If you have a mobile phone number, then you must have experienced strange national and international numbers calling your phone. There can be consistent missed calls, or they may occur once or twice a day. As are repetitive and these numbers change ever so slightly, consequently making it harder to be blocked. These calls will ring once or twice and then give a missed call. These types of calls are called Wangiri calls.
What is Wangiri Calls
Wangiri (literally, wan(one) and giri(drop)) is a call scam originally generated in Japan. This involved a computer sending a list of phone numbers from a preoccupied dataset. Originated in Japan, it is now a very common type of scam call that happens nearly all over the world where users phone numbers are targeted by automated machines for these scam/frauds. As the name implies, it is a genuine international fraud with victims that are distributed all across the world.
This scam relies on the inherent curiosity of people as many people would instinctively return a missed call on their phone even if it is from an unidentified international number. The success rate of this attack is also dependent on the effect of psychology of the victims. These scams impose that the receiver has won some award which is basically monetary benefit and is encouraged to stay longer on the line to claim the award. While others have their patience tested by getting subjected to listen to hold music again with the goal of holding them longer on the line.
Read more: How to Block WhatsApp Group From Adding Me
When a person calls back on the number, their call is routed to an expensive premium rate number, which has a higher calling price. Then the victim is either talked with and is put on hold or is directly made to wait. This is done to increase the call time for the call which ultimately leads to the scammer making more money.
---
How to Stop Wangiri Calls – One Ring Phone Scam
The ultimate solution to stop wangiri calls is not to call back on the number of the incoming call. The only way to protect yourself from this particular scam is to hold back from returning calls on these international numbers that you do not recognize. It is reasonable to assume that anyone who urgently wishes to speak to you will have their contact digit saved on your number.
You should contact your phone company and request that they place a limit on the amount of money that can be spent on the subscription plan. If by mistake, you call up a Wangiri number, it will limit the amount of damage and save you from an unusually large phone bill.
Use a contact list to stop all unwanted calls from ringing your phone. These calls however will be forwarded to voicemails or look up as missed calls.
---
How to Stop Wangiri calls on iPhone – Turn on Silence Unknown Callers
With the iOS 13, you can turn on Silence Unknown Callers to avoid getting calls from people you don't know. Doing this will block these unwanted unrecognized phone numbers that you have never been in contact with and have not saved their number in the contacts list.
Must Read: How to Block a Number from Calling you
To turn on Silence Unknown Callers, go to Settings > Phone, scroll down, then select Silence Unknown Callers. Calls that are blocked will be then silenced and sent to your voicemail, and appear in your recent calls list.
---
Applications to detect and filter spam calls
You can download any app from the Apple's App Store that detects, filters and blocks spam phone calls. After downloading, follow the following process:
Navigate to Setting > Phone.
Tap on setting of Call Blocking & Identification. And allow permissions to these apps to block calls and provide caller ID.
---
Blocking individual calls
If you get occasional unwanted calls, then do this to stop more calls that may come from the same number. On iPhone, select "Phone" then tap the information icon and then choose "Block this Caller"
---
How to Stop Wangiri calls on Android
On Android, Caller ID and spam protection is typically on by default. You can toggle it on or off.
Open the Android Phone app, tap "Settings". Then choose Caller ID & Spam which you can toggle on or off.
To stop spam calls from ringing on your phone, turn on the setting of "Filter spam calls". You will see the calls in your call history.
Read more: How to Reverse Phone Number Lookup
---
Call blocking apps from carriers
Carriers such as Verizon, AT&T, and Vodafone provide applications that work on the idea to block a call before it gets through. With this aim, these carrier services some applications for this specific purpose.
The setup is similar for other carriers on the iPhone and Android devices.
Install the Verizon Caller Name ID app.
Open iPhone Settings, tap on "Phone", then tap on "Call Blocking & Identification".
Toggle on the Verizon "Caller Name ID" app.
The Verizon app can also try to stop suspicious calls by blocking them and sending them to voicemail.
Navigate to the Verizon app and tap on "Block", then tap on "Spam filter on". After this set up the risk level.
And for Android devices, open the Verizon Caller Name ID application, tap on "Block management", then tap on "Spam filter" then toggle the feature "on" and then select the risk level.
---
Conclusion
With the increase in technology and the efficiency of computers, scammers can target a huge number of people nowadays. Scams like these should be known about and should be prevented. As this article dictates that the main vulnerability of this scam are victims or humans, therefore, one should be educated with this type of fraud and should take some precaution so to avoid being scammed. The process given in the article should be followed to stop Wangiri calls. I will also suggest you all to share this article with your friends and everyone.
Was this article helpful?