Hello friends, Today I will tell you a method to Rename apps on Android home screen. You can rename any Android app on your Android device. Change the name of the Android application on your home screen. You can even spoof anyone by changing the name of Apps on your Android device.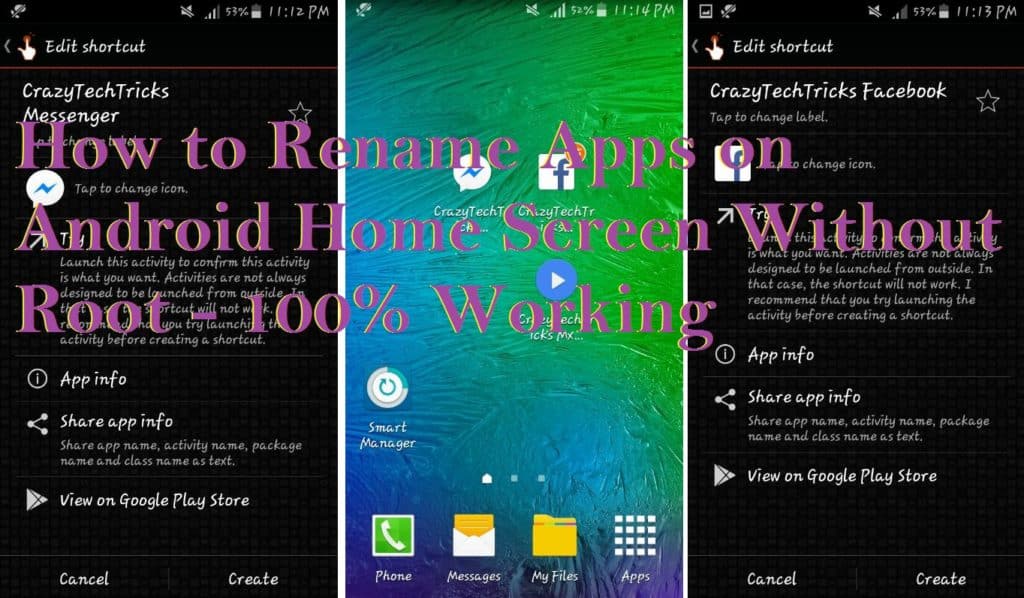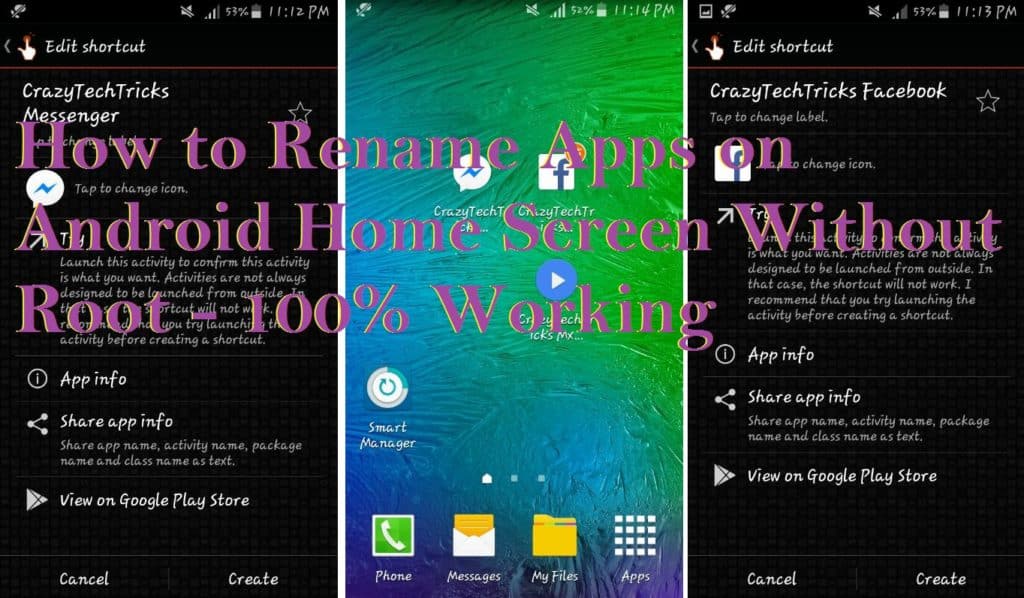 How to Change Icon Name in Android device
Most of us love in customizing thing in our Android Smartphone. Sometimes, we want to personalize our installed apps icons and as well as names in our Android apps. On the internet there are some fake tricks also available but, the trick which I am going to tell you is really simple and easy to use also.
Read more: How to Protect Android Apps from Unauthorized Access – Application lock for android
We are going to use an Android app which will allow us to change the name and as well as the icon of any Android app. Yes! we can use both the Android apps whether it's pre-installed or installed by us (user-installed). Guys, this Android app is really very cool and very amazing also. This Android app does not require any rooted Android phone. Yes! you heard right. You can install and use this Android app on your non-rooted Android phone. Users don't have to root your Android phone for this Android App.
How to Rename Apps on Android Home Screen Without Root
Download and install QuickShortcutMaker Android app in your Android Smartphone.
Now, open the app and click on the option Applications.

Choose any wished installed Android app from there.
Now, click on its name and you will find a Rename shortcut popup box will appear.
Now, change the name of that App according to your wish.
Then, click on OK button and after that click on Create button.
That's it! Now, on the home screen of your Android phone. You will find the app will be present there as your wished name.
Read more: How to Download Android Apps using APK files
Last Words on How to Rename Apps on Android Home Screen Without Root
This is the best method to rename apps on Android home screen. You can download the above application from official Google Play Store and rename apps on Android Phone. If you have any query regarding this trick. Then, do comment below and don't forget to share this article with your friends.
Was this article helpful?