In this article, you will get to know about LEGOLAND and how you can use Google Assistant for LEGOLAND for your luxury. You can connect it with Hotels and also connect with Nest Hubs.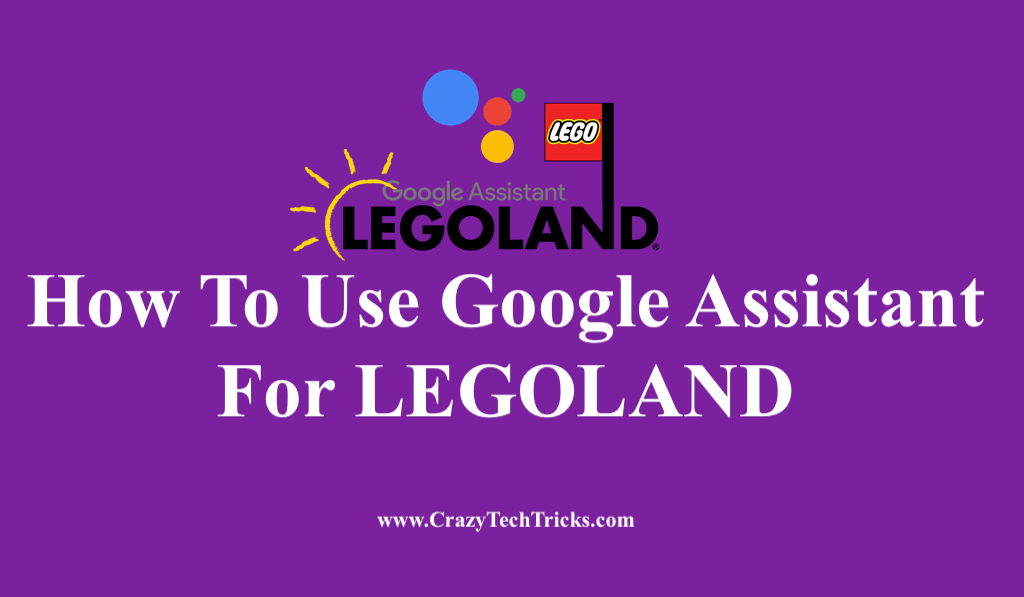 Legoland focuses on the construction of the toy system lego. Legoland is a chain of parks based on a family theme. They are not completely under THE LEGO GROUP, they run under BRITISH THEME PARK COMPANY MERLIN ENTERTAINMENTS.
Read more: What is Google Assistant Snapshot Feature
The Park enjoys the arrival of a great number of tourists annually. The numbers of the tourist have reached to 1.6 million annually. It is the largest attraction spot for tourists in Denmark outside Copenhagen. The use of Google Assistant in Legoland has made it a more tourist-friendly area.
Read more: How to Delete Google Assistant Recordings
Google Assistant in Hotels
Google is nowhere behind, from education to shopping and now to hospitality. Google has set its standards and footprints in every industry, Let's explore what Google Assistant new features are and How to use Google Assistant for LEGOLAND.
Google has already announced its plans of being a partner in the hospitality industry too. This has the basic reason of making the hotel rooms smarter. Google nest is available in the hotels in US and UK. This helps in assisting guests in settling in the hotel room from their homes. This is designed to give them a homely feeling.
Read more: How to Get Google Assistant on Chromebook
If you would ever come across Google smart screen during travels, you will see that there are some additional helps given by Google. It has now, the options that enable you to ask to call the front desk or you can ask Google Assistant to get you fresh towels and so on.
How To Use Google Assistant For LEGOLAND
Google Assistant can prove to be a great help when you travel to LEGOLAND. You can use Google assistant in Legoland to have fun, book hotels, get recommendations about nearby places, and much more. Here below are described unique features which will make your trip super amazing.
Google has announced that it will have nest hubs in every toom in LEGOLAND. You can use Google Assistant for Legoland by asking about LEGO characters, you can set the alarm based on LEGO-themed, you can get yourself updated about park rides, and also not forgetting the weather.
You can ask Google Assistant to give you recommendations for the nearby places to had food. You can even talk to LEGOLAND's characters from Google Assistant directly.
If you have a problem communicating in English, you can even use the Google Assistant interpreter feature. This will give your trip a real smooth feel, language shouldn't be the barrier to enjoying.
Google keeps your privacy concern at the top. To use it you need not check in to the hub, if you are tensed about the hub in your bedroom, then relax. This means you don't have to sign in to communicate to Google Assistant, and you can use all of these features without signing in amazing right?
So, you don't need to worry about privacy when you use Google Assistant for Legoland as it does not store your audio, as soon as you check out, everything is reset! Your privacy is respected. You get an on-hand assistant, with such amazing features!
Deleting all these audios makes sure that the experience of every customer remains fresh and shouldn't be judged based on the last customer.
Read more: How to Turn Off Google Assistant
What are Nest Hubs?
Nest hubs are another charismatic feature of Google. Google Assistant has an in-built nest hub and voice matches. The nest hub and voice match allow you to access images on Google photos, you can watch videos on YouTube, set your reminders, create personalized schedules, and the list is unending.
Read more: How to Use Google Assistant With Roku
Conclusion
You can enjoy your trip to the fullest when you Google Assistant for LEGOLAND. It has a significant number of features which will make your trip full of fun. You just need to say the assistant whatever you require, and it will be fulfilled. Hope you enjoyed reading.
Was this article helpful?