Hello friends, Today I will tell you a method on how to use Google Assistant with Roku. Users can connect both and watch their favorite TV channels or access any Google product. You only need a WiFi/Internet connection to use Roku with Google Assistant. I have shared an inbuilt method to use Google Assistant with Roku streaming on TV or any other device.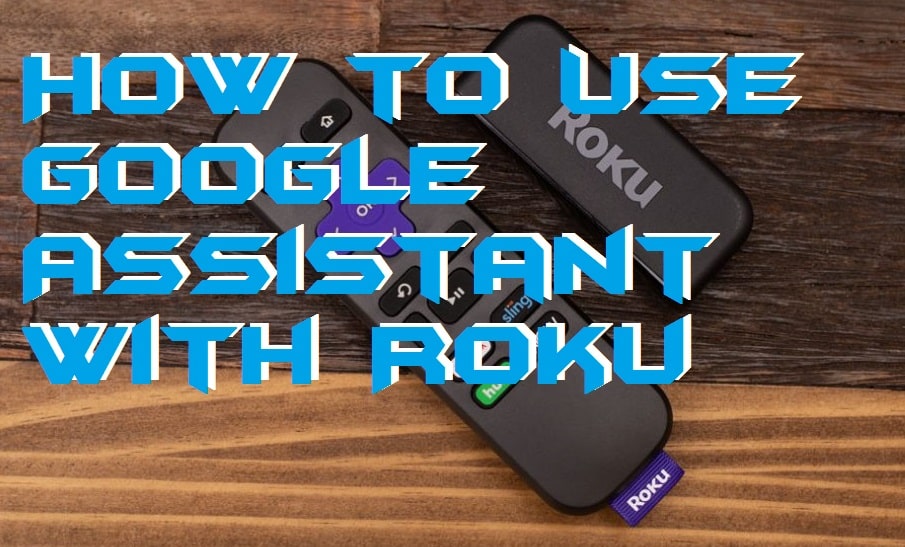 What is Roku?
Roku is a physical device which allows the user to watch free and paid video contents over the internet. TV services and more streaming services like Netflix, Amazon, Hulu, Sling TV, and YouTube comes inbuilt in Roku. Roku is a device that enhances cable and satellite TV. It helps in eliminating the concept of cable TV or antenna TV. Roku is a 6-inch square device for your LCD or LED TV that is used to watch movies and TV shows through apps. Roku was available in the market from the year 2008. However, at that moment, it was only supporting Netflix in it. But, at the current moment, there are only some limited contents which you can not be able to find on Roku.
Roku is available in seven different types of models in which five are set-top streaming boxes, and two are sticks. The five set-top streaming boxes are Roku Ultra, Roku Premiere, Roku Premire+,  Roku Express, and Express+. Where two sticks are Roku Streaming Stick and Roku Streaming Stick Plus, all Roku devices are currently available on Amazon. Roku is not only having streaming devices but also has some additional features in Roku operating system. Roku also offers HDR functionality to the HDR supportive TVs.
Read more: What is Amazon Alexa and How to Use Alexa Voice Service
Does google Assistant work with Roku
Connecting more of our devices to each found interesting. Also, it helps to know that products of different companies can work with each other. Roku has already supported Google services like YouTube, Play Movies, etc. But recently Roku took one step forward by announcing that a user can now use Google Assistant with Roku. However, this feature is limited and only available in the US only where Netflix is not going to support. But we have Google Assistant and Roku fortunately though we would like to use Google Assistant with Roku. So, the question is where is the guide for that? And how can I use Google Assistant with Roku? Well, this article is all about what you need. Keep reading the entire article to have the knowledge of how you can use Google Assistant with Roku.
Read more: How to Delete Voice Recordings from Google Home – 100% Working
How to Use Google Assistant With Roku – 100% Working
This part of the article is dedicated to the method that helps a user to use Google Assistant with Roku. The method is right here you don't have to go anywhere. As you know to use Google Assistant with Roku we are going to use the Google Home app and Roku only. There is no requirement or extra thing needed to use Google Assistant with Roku. The thing which you must keep in mind is that make sure that your Roku's software is up to date. Because it is the first step which can be called as a necessity of the entire procedure. So, once you have done it, then you can follow yourself toward the method which is given below.
To update Roku's software, navigate to the pane: Settings >> System >> System Update >> Check now.
Get the Google Home App on your smartphone.
Now, open it and click on Add button on Google Home app screen.
Then, click on Set Up Device.
Now, tap on Have something already set up?
After that, scroll down and select Roku from the list.
Now, sign in to Roku account and click Accept and Continue.
Then, click on Continue to the Google app button.
Yeah, that's it. Roku has been added to Google Assistant successfully.
Read more: How to Set Up Amazon Echo & Configure Properly
Last Words on

How to Use Google Assistant With Roku
You have now learned how you have to use Google Assistant with Roku. Once you have used the guide and linked the Google Assistant with Roku. Then, you can now give any command to Roku using Google Assistant. You can listen to your favorite music, play any video, watch youtube or Netflix, and much more. I hope this article and guide has helped you a lot in learning about how to use Google Assistant with Roku. Also, I hope that you did it. So, make sure that you share this guide with the person who needs the help to use Google Assistant with Roku.
Trending: How to Delete Alexa History All at Once – 100% Working
Get more stuff like this
Subscribe to our mailing list and get interesting stuff and updates to your email inbox.
Thank you for subscribing.
Something went wrong. Try Again!