Hello Friends, Today I will tell you a trick to installing Backtrack 5 on Android phone or devices. Users can hack WiFi using Backtrack. I have shared the latest version of Backtrack for Android Phone. You can download the .apk file and enjoy free Backtrack.
Backtrack for Android
Hey, folks! Today, I am here to share details with you regarding how to install backtrack 5 on android. It's true that you can now install and use Linux based backtrack 5 directly on your android device. There are several sources out there to get backtrack 5 apk free. Get it installed to enjoy the taste of Linux OS on your android devices.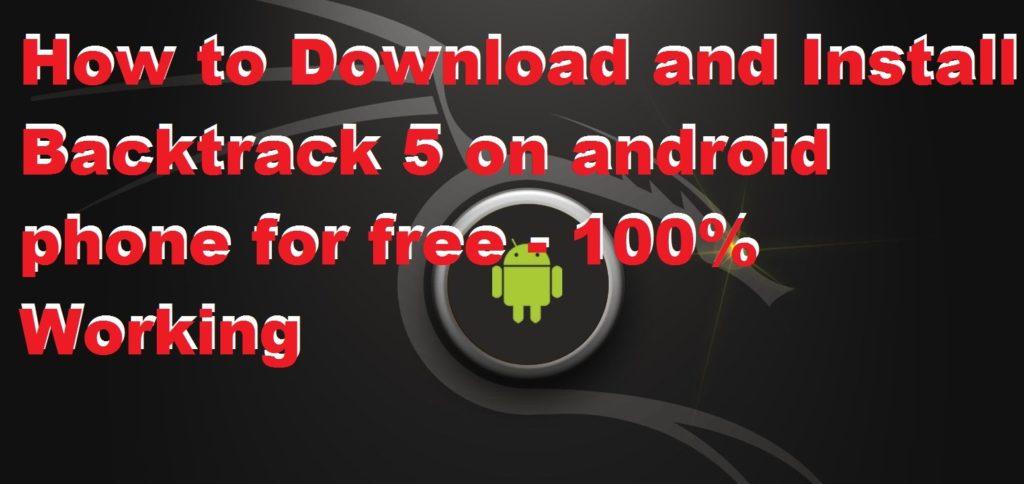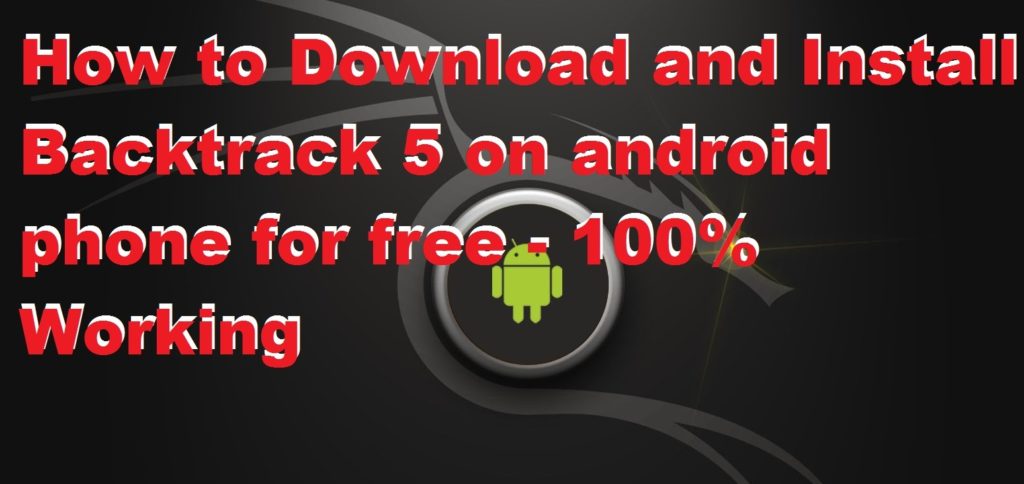 Backtrack for android apk download
BackTrack is an OS that people used to crack and hack any security enabled WiFi password. If you have any personal computer or laptop, then you can use any bootable pen drive to install this Linux based backtrack operating system. Thanks to the technological advancement, you can now install backtrack on android phone.
Read more: WiFi Router Tips and Tricks – Buying guide for WiFi Router – Top 5 Router
Backtrack apk WiFi
People especially use backtrack for entering into a secured network or hacking the wifi password. Most of the WiFi password around us has excellent security that is un-crackable or un-hackable with the use of simple WiFi hacking tools/software. In this case, you can count on backtrack. Many Android users are employing apps like WPS tester to hack WiFi password. Some of the networks get cracked, but most of the WPS and WPA networks don't get hacked or cracked due to high-security reasons of course.
Backtrack 5 WiFi Hack
These security options are the best to secure any WiFi out of WPA and WPS WiFi hackers. As they don't have a much high-security level, a little effort can break their security. However, WPS2 is enhanced wifi security type that can't get hacked, but there are some applications also which are able to hack even its security successfully.
Read more: How to Fix Windows 10 WiFi Issues – Best Methods
How to install backtrack on android
"When there's a will, there's a way". There is no need to go through this long process to hack into any WiFi password when you are available with backtrack for android apk download option. Just some little effort and you don't need any WPS tester for cracking WPS, WPA, and WPS2 wifi passwords. Absolutely there is no alternative of backtrack when it comes to testing the vulnerability and penetrations of the device, WiFi networks, and system vulnerability. Hackers around the world prefer to hack or crack any network's security with backtrack OS while some are using it for testing their network's safety. Both are same but the method to pursue is different. Some use it for security purpose whereas some use it for Blackhat technique. I can say it's a complete package. Are you in search of a tool that holds all the functions of security protection/breach? Well, backtrack OS is what you are looking for definitely.
How to install backtrack on android devices
As previously mentioned, Backtrack is a Linux based OS ideal for testing the wireless networks' security and is suitable for checking the vulnerability system and even device. Earlier, people believe that backtrack OS is only for laptop and PC users. But the time has really changed and you can now get backtrack for android free download also.
Read more: How to find Free WiFi Hotspots Anywhere [Download Apps]
 Download Backtrack 5 for Android
It is mandatory to get an Android rooted phone for installing backtrack OS
  Vnc Viewer here on your device
necessary Backtrack ARM on your android smartphone
To download and install BusyBox, Click Hereon your android device
Download zarchiever from play store on your android device.
If you are using PC/laptop to download all, then you need to download 7zip application file.
Pros of getting Backtrack for Android 
You can use Linux based backtrack on your android
Need not flash any ROM
Runs on emulator
Configure backtrack as per your comfort
How to Get and Install Backtrack 5 on the android phone for free – 100% Working
Extract the BT5-GNOME-ARM.7z at first then copy the entire BT5 folder and paste it into your phone's root directory.
Remember, different android devices have different phone's root directory. Thus, check the storage directory of your android device before you start to install BT5 folder.
Next, you need to install Busy Box. Once it gets done, open it by installing necessary files inside it. Wait until the installation process gets completed.
Next move to install Android Terminal app and type "Su cd/sd card/BT5" 'enter button' then "Sh bootbt" 'enter button'. When you press the enter key after such command, it will ask for root permission. Simply grant it for moving to the next step.
Now type "Export USER= root" 'press enter' then "Vncpasswd" 'press enter'
Once you enter Vncpasswd, the opened terminal will ask for entering the desired password.
Enter the password you want and hit the enter button to move to the next step.
Now type "Tightvncserver-geometry 1280×720" command and hit enter.
Backtrack 5 Android
As soon as you click on the enter button, the terminal emulator application will assist you in creating a localhost which will connect you with VNC server. Note down your localhost port and minimize the terminal emulator
In the last, you need to open android VNC ad type by following the settings mentioned here.
Enter the Nickname as BT5 and password must be same as you have entered earlier.
Now enter Localhost as your address and give the port number that you have noted down.
Once it all gets done, you can enjoy the seamless activities and facilities of backtrack on android phones and run it through VNC emulator.
Final words
All the required information regarding how to install BackTrack on Android is mentioned here. Installation of backtrack can increase the functionality of your android phone wherein you'll get superiority to penetrate any network. You can even use it for hacking into any wireless at your own risk as it is illegal. For any questions/query, feel free to comment below on the box. Keep visiting to know more cool stuff like this.
Was this article helpful?