Countdown means backward counting, indicating the time remaining before a special occasion or event is slated to occur. For example, countdowns are used during the start of a race, on New Year's Eve to ring in the New Year, and on other anticipated events.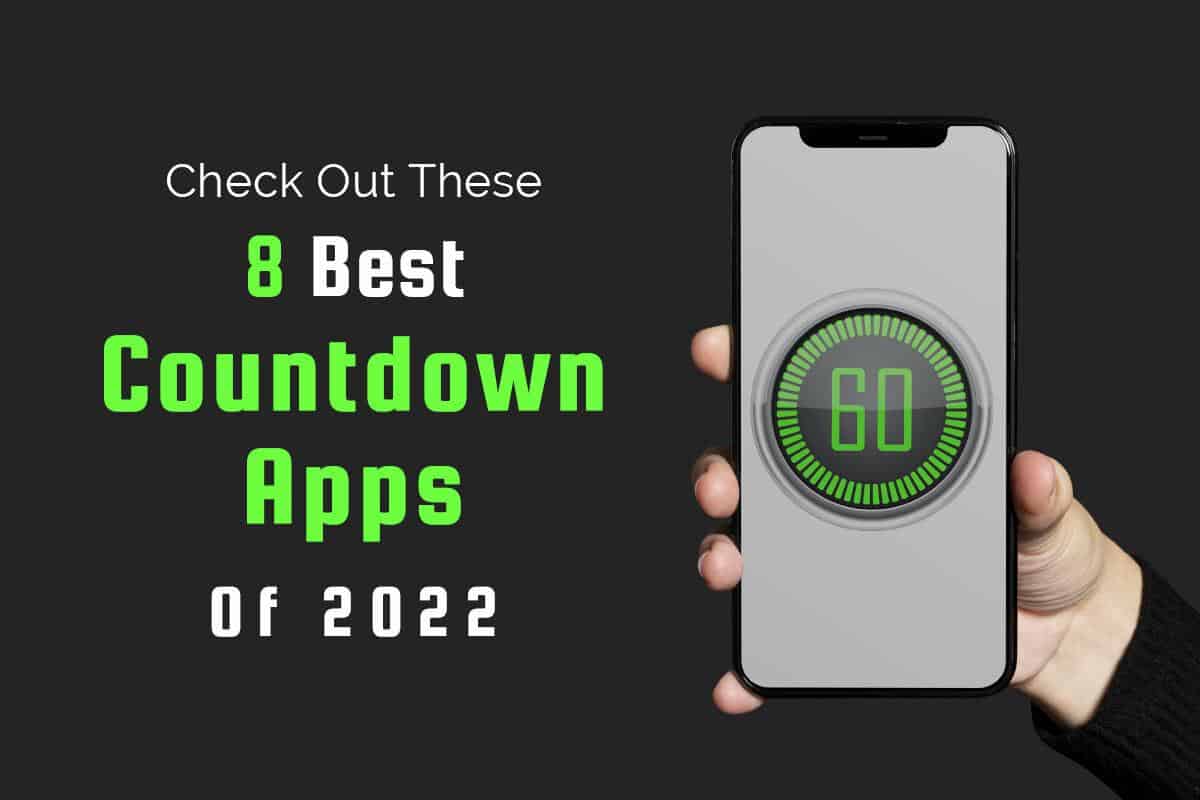 Also, a countdown timer is relatively standard. Most of you have used it when you put the turkey inside the oven or exercising and wish to time yourself. In most cases, countdowns bolster productivity and help you stay focused. For example, suppose you need to complete a project, and the deadline is near. You can set a countdown timer to feel the sense of urgency and try to finish the project before the timer runs out. After accomplishing the task, you will feel motivated for upcoming challenges. Hence, you will be benefiting from using countdowns. 
If you're intrigued and wish to utilize countdown to keep yourself thrilled regarding upcoming events or time yourself for completing tasks, several great countdown apps are available for you. 
Moment is one of the most intuitive and user-friendly Mac applications offering a wide range of countdowns for minor and major events in your life. You can create countdown events to a particular date, time, and age. The app will show a percentage and a donut icon to show you the progress. In those three categories, users are allowed to create several timers, and they will stay in the Today Widgets and the Menu bar. You can try the app for free before purchasing it. 
Don't miss another memorable moment of your life! Count down to all those beautiful moments in your life like anniversaries, weddings, retirement, vacations, or other special events with Countdowns. 
The app has a widget that enables users to track their countdowns from the Notification Center. The Mac apps' premium version offers a compact display mode, custom notifications, iCloud sync, and lists for arranging your countdowns. 
If you are a Mac user, Howler is another great countdown timer application for you. However, the app offers something unique as it howls instead of sending notifications. When the countdown timer runs out, the application starts to make noises, and you will hear loud howling noises informing you of the completion of the timer. 
Never miss an event if you have WaitingList installed on your device. The app enables users to create several countdowns, and you can even add a custom background to lend it a personalized flair. In addition, the application notifies you, and the frequency of the notifications depends on how close the event is. So, you can rest easy knowing you'll never forget another event. 
Furthermore, the app can sync your countdowns to iPhone, Apple TV, Mac, and Apple Watch. 
For counting down to your highly anticipated occasions, you can use Countdown Star. The app allows users to display any unit, and it can be from years down to seconds. In addition, you can accentuate your countdowns by selecting from various backgrounds found in the application. You can even take a picture or select one from your photo library. 
It is straightforward to access your countdowns. First, you need to swipe to the right and select the favorite ones you would like to see on display when you open the application. 
Time Until is an application designed to do countdowns on your chosen date in the future. You need to set the timer and follow the number of hours, minutes, seconds, working days, months, or weeks left until the occasion or event of your choice. Furthermore, you can count down to several events, and the app will feature them in chronological order. You can even adjust the background and personalize it by choosing a picture. 
With this application, you can count the time since a past event. 
Is there anything more thrilling than counting days to an upcoming holiday? The feature-rich Vacation Countdown App is the ideal tool for this purpose. The app includes a countdown, and you can set it to different application functions. You can even select from endless background themes to match your holiday destination. 
The app lets you track how much time is left for your vacation in days and then right down to seconds. You even get travel-related quizzes and a handy packing list. 
By installing Dreamdays Countdown, you will never miss another important event or occasion. You'll always stay up-to-date with the upcoming events, such as holidays, school trips, birthdays, etc. You can even arrange your events and prioritize them. You can personalize the background and add voice memos to events. You can share the countdowns with your friends or family across social media.
So, are you using a countdown app? If not, you can choose one from this list and see the difference it can make in your life when the timer counts down to upcoming events or gets you motivated to complete tasks. 
Was this article helpful?