Recover deleted photos on iPhone. Use iPhone photo recovery to recover deleted pictures from your iOS. Restore your deleted pictures from iPhone 4S, 5, 5S and 6. Restore recently deleted photos in iPhone. Recover iPhone photos in few seconds. You can recover deleted photos by visiting a folder. All the photos you delete are kept in a folder.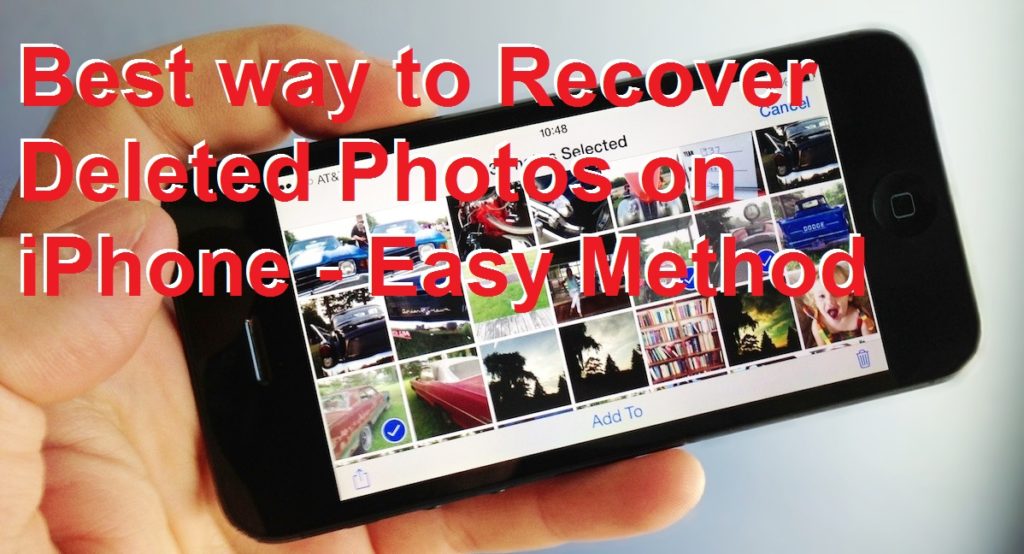 Today we all own smartphones which contain so many advanced features and options, among these smartphones apple is one such brand which every one of us dreams of owning and for some it's a style statement for many. People tend to spend so much on iPhone and save so much of personal data on them. These phones, when used correctly, will be of great use. Apple is one brand which restricts the aces to unauthorized software; this is what impresses most of the people.
Read more: I Forgot my iCloud Password and Security Questions and Email – How to Recover
Restore Deleted Photos from iPhone 4s, 5, 6, 6S and 6s Plus
Apple takes the utmost care with its options so that we don't lose any data we stored in it. But, accidents don't come with warnings. Unfortunately, sometimes we delete some data from our phone, and we regret it so much because we may lose critical data like images and videos. But, pictures are something very cherishes very safely, and we always love them since they are memories of our emotions. But, when we delete any critical images from our iPhone, we wish we could get them back and save them again to the iPhone. This option was not possible earlier but now with the latest technology advancements and many requests from the iPhone users has also brought an opportunity for its users to recover deleted photos in iPhone and save them.
Read more: iPhone SE Full specifications – iPhone SE Price in India and World
Recover Deleted Photos on iPhone
Go to photos.
Navigate to albums.
In albums, we will find recently deleted the folder.
In the recently deleted pictures which you have deleted by mistake.
Now, select the image you want to get back.
Click on recover option which is present under it.
Now, tap on recover photo option and the photo which was deleted will come back to the albums.
It is one of the best options we have in iPhone to recover deleted photos in iPhone.
Read more: How to Reset/Recover iCloud Email – Forgot Apple ID? Legal Way for Apple ID Recovery
---
Last Words on the Best way to Recover Deleted Photos on iPhone – Easy Method
It is the best-inbuilt method to recover deleted photos on iPhone. You can recover all your deleted photos/images from your iPhone. This method will only work if you have pictures in your recover folder. So make sure you never remove your recover folder. It is the only way to recover photos, and I will suggest you stay away from all those fake apps.
Was this article helpful?