Hello friends, Today I will tell you a trick to fix the error like storage space running out, There is insufficient memory or disk space, Insufficient space Android and much more Android storage space running out like errors. I will share few methods to fix all those errors at once.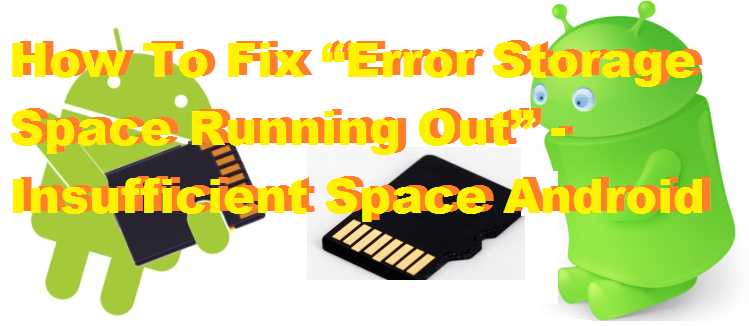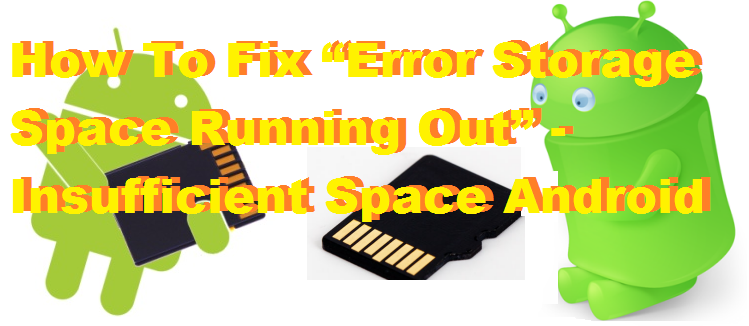 Android storage space running out
Android smartphones are most widely used a smartphone in the world. The majority of the people would prefer to buy An android Smartphone if they are asked. Android has world's largest apps store. The Google Play Store has millions of applications, Software's, games and much more. Many of you play games while some others install the best software as per their need. For this, they buy an Android phone with large storage and least 2 GB RAM. But sometimes they face difficulty while downloading apps and games. They get error messages like "Insufficient memory or Storage space running out.
Read more: How to fix Windows 10 Slow Boot – Make your Windows 10 Reboot Faster
How To Fix "Error Storage Space Running Out" – Insufficient Space Android
You can fix error storage space running out from your Android device. Just follow the simple steps listed below. I will share two methods free up space on Android device.
Clear Cache on Android Phone
Go to settings -> applications.
Swipe right to "All applications.
Now, Tap on Facebook and click on 'clear data' and 'clear cache'.
You can do a clear cache on apps like Facebook, Messenger. Don't worry anything will be deleted. You have to sign in back to use your Facebook.
Reboot your phone.
You're done.
Clear System Cache Android
It is similar to above method. You can do clear system cache Android by clearing data from apps like Google Play Store and other system apps. Clear system cache Android from settings -> Apps -> Google Play Store, Google Play Music, and more Google related products.
Uninstall System Apps Android Without Root
You can remove systems apps from your Android phone. This method will help you in increasing space in Android. You must have seen several pre-installed apps on your Android device. We have earlier talked about that article. You can read here How to Uninstall Preinstalled Apps on Android Without Root – Delete System Apps Without Root.
Last Words on Insufficient space on the Device 



These are the best methods to fix error storage space running out from your Android device. If you face any problem regarding this trick. Then, do comment below and don't forget to share this article with your friends.
Was this article helpful?