Planning to buy an iPhone or any other phone?. Oh yes, I understand that you don't like to use your Android phone or current operating system for some reason. So, what's the problem?. Are you in fear of losing contacts, photos and relevant information. Don't worry; I will disclose some easy tricks and tips to transfer data from Android to iPhone or if you want to transfer data from iPhone to Android or any operating system. We have another Method also.
Transfer Data from Android to iPhone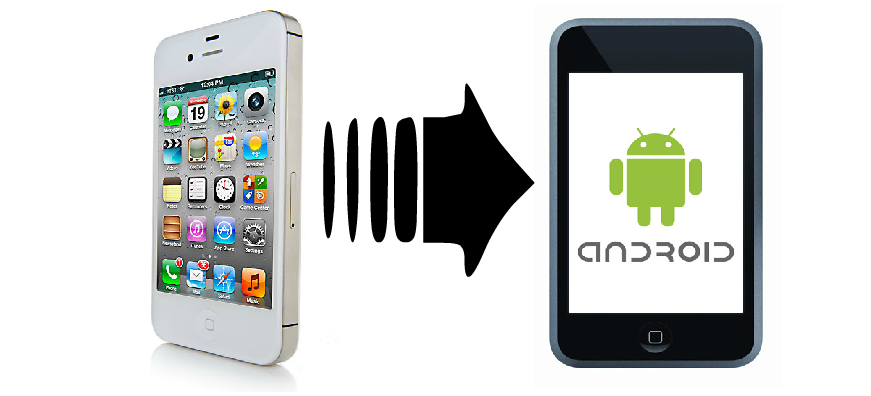 Transfer Everything from photos to your essential files in few seconds. A new app was launched by iOS 9. Which will eventually transfer data from Android to iPhone? It will Transfer Photos, Contacts, Messages, Videos and everything you want to transfer from Android to your iPhone. So, without wasting much more time, let us jump into the procedure of moving your files from Android to iPhone.
Which Software Is Used And How It Transfer data from Android to iPhone?
Well, software Used to transfer data from Android to iPhone is "Move to iOS". It can transfer Messages, Contacts, Web Bookmarks, Calendars and almost everything. "Move to iOS" comes with Apple iOS 9. It requires latest iOS 9 version. Well, software directly transfers all information and everything to iPhone via Wi-Fi network. Yes! Both the phones need to be connected to the same WiFi.
How To Transfer Photos, Contacts and almost everything from Android to iPhone
First, tap on the Restore button on your iPhone, after which a new window will open up. From that, select "Move data from Android"( Last option).
Now, Open Google Play Store on your Android phone, and quickly install "Move to iOS" app on your Android device.
Once your installation is complete, then directly move to the app, and tap "Continue" button (Note: Continue button should be tapped both on iPhone and Android Apps at the same time)

Now, 12 digit code will be displayed on the iOS app which you have to type in the Android app ( "Enter Code" window will be shown in the Android App, once you click on Continue)
Once you have completed entering the exact code on your Android app, then Android Phone will try to establish direct communication with your iPhone via a direct Wi-Fi connection.
After communication is successfully established, then you have to choose what type of data you want to transfer by tapping the respective options that will be coming, once the two devices start communicating
After your selection of the kind of data is over. Now within few minutes, all the respective data will be transferred from Android to iPhone.
Note: It will be stored in 'Move to iOS' App.
Read more: How to Fix Google Play store Error 403, 491, 492, 498, 905
Once the transfer process is completed.
Now, you need to tap "Continue Setting up iPhone" option, after which you need to login to your existing Apple id. (

If you don't have an Apple id, click on New Account, after which you can open a new account and use that for the further process

).
Once you have successfully logged in to your Apple id.
Then, you need to again Login to the account with which you had started transferred everything from your Android device.
Congrats you have finally transferred everything to your iPhone. The transfer time, of course, depends on how much data, and what type of data you are moving. Typically, it takes few minutes to get a transfer. But, of course, if your file size is somewhat around few Gigabytes, then it may take even an hour. This process is a secured process, and don't ever fear of data getting exposed anywhere. You can sit relax, and let the app do the transfer for you.
How to transfer data from iPhone to Android or any operating system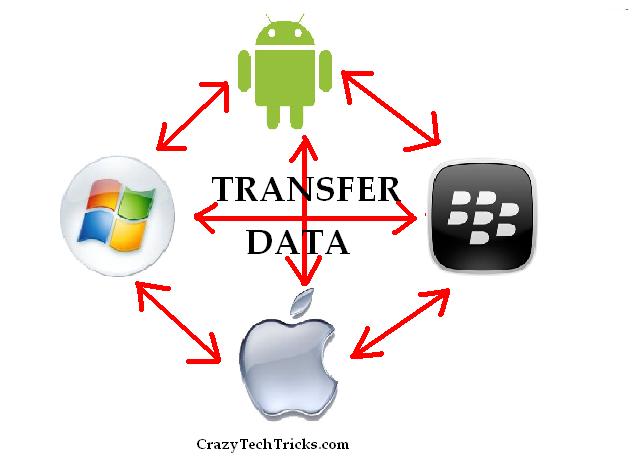 Transfer data from iPhone, Android, Windows, Blackberry or any operating system. Transfer data in few seconds. All you need to do is download Cloud Storage on your device. And now upload everything using Cloud Storage. It's straightforward and safe to transfer all kind of file to another operating system.
Download Cloud Storage. Our Crazy Tech Tricks team has done research and found these applications for your Operating System. Download the apps depending upon your operating system.
Android
iPhone
Windows
Blackberry
First Login to Cloud Storage using Gmail or Facebook Id.
Now, upload all your data. You can upload Photos, Videos, All media Files, Contacts and Almost everything.
Note: You can upload upto 5Gb. However, you can increase the limit. If you become a premium member.
Now, Install Cloud Storage on any device and Login with the same ID.
Now, Download all the files.
It's one of the most straightforward methods to transfer data from any operating system to any operating system. It's safe, quick, and fast.
CONCLUSION
Hope all these methods helped you. Well, all these methods are used to transfer your data from any operating system to any other or same operating system. 🙂
Was this article helpful?