We all know that WhatsApp is a very famous service which let you chat, video call, voice call, and even share emotions as well with your contacts members. Since Facebook has acquired WhatsApp, the service keeps changing day by day too. Although, the WhatsApp has a massive user base so that a vast number of users are currently using it. Now, WhatsApp is planning to generate some revenue by showing advertisements in the status of you and your friends. This implementation is going to be held on the next year. There are some points which you must read in this news.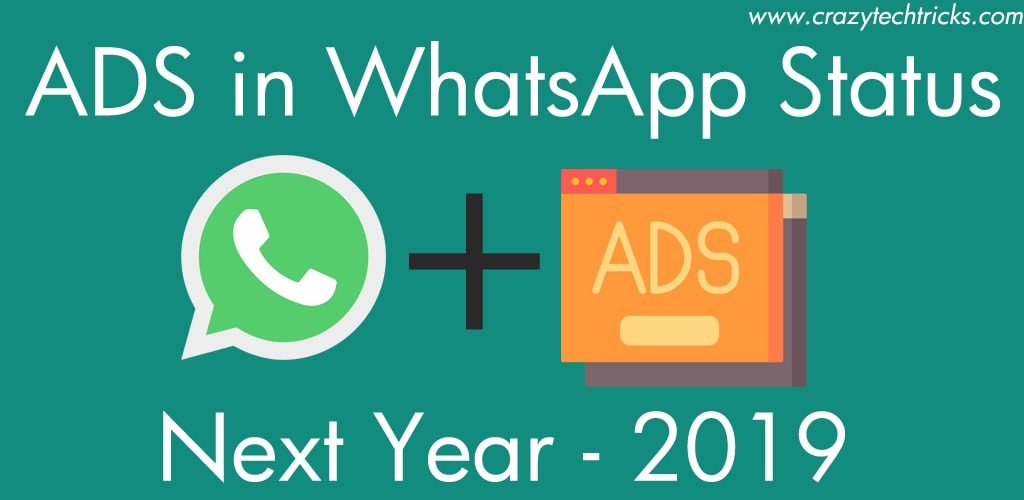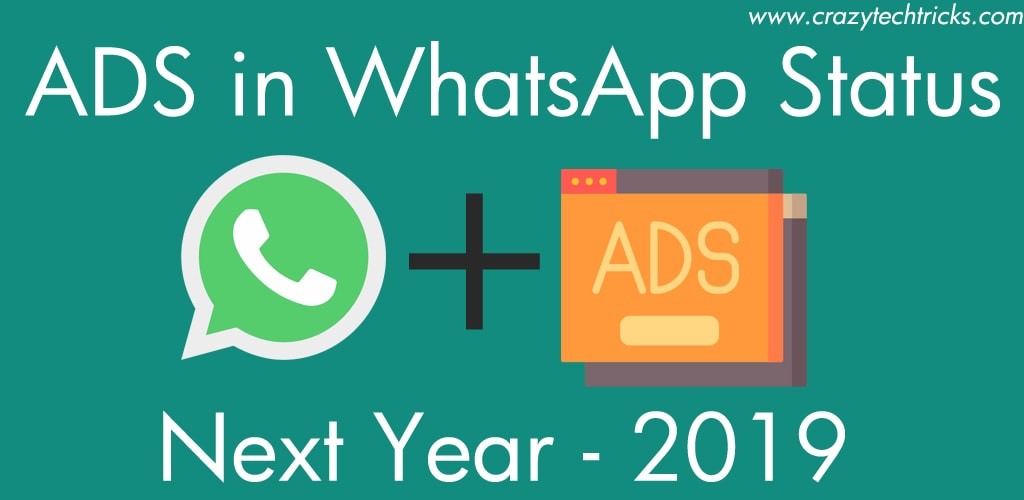 Read more: How to Add Contacts on WhatsApp – Android/iPhone/Mac/Windows PC/Laptops
WhatsApp Will Show Advt From 2019 in Your Status
Monetization has become a great business nowadays. The same is happening with the WhatsApp as well. The company "Facebook" and the co-founder's Jan Koum and Brian Acton have started the decay to switch WhatsApp into ads based platform for general users.
Read more: What Does 1 Tick mean on WhatsApp
WSJ published an article in which they have said that WhatsApp will show ads in "status" from next year. Where the Instagram shows ads in the stories which is a subsidiary of Facebook similarly WhatsApp is going to become. From Instagram, a huge amount of revenue is generated as it has been used by 500 million peoples around the world. The similar is going to happen with the WhatsApp as well.
Read more: How to Share Facebook Post on WhatsApp – Share Facebook Status, Videos, Link on WhatsApp using Android or iPhone
WhatsApp Ads in Status 2019
According to the reports, it has been stated that the ads system that is going to be implemented in WhatsApp from next year onwards will be off Facebook. Facebook use to show ads of its own Advertisement system in Instagram stories. The same is now going to organize as well as show the ads in the WhatsApp status as well. However, we have already seen it in Instagram so that we can guess that what kind of ads we are going to see in the WhatsApp while checking someone's status or even yourself too. The COO of WhatsApp, Matt Idema says that they are trying to learn and implement things from Instagram to WhatsApp. The actual words are that "We've seen it working well on Instagram and so we're learning a lot from that," which he said.
Trending: Top 10 WhatsApp Tips, Tricks, and Cheats – Updated 2018
Was this article helpful?