Hello friends, Are you also concerned with who can see my Google Photos. Well, several people are concerned with who can view your Google photos and videos. You can restrict others from viewing your personal pictures. I will share an inbuilt setting to make your Google Photos private.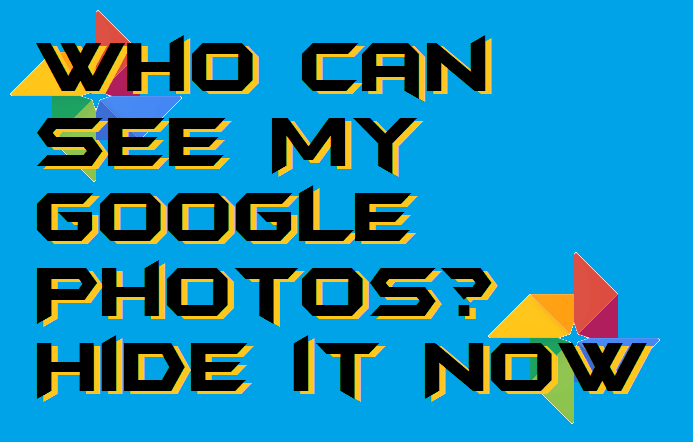 Google Photos is been used by the majority of the users in the world of technology. Not only Google Photos we guys also use many Google products like Google Plus, Google Lens, etc. But, when we think about photos then the first thing that came to our mind is that did my photos are safe or not? Who can see my Google Photos? Because the apps use to transfer the data using the backdoors so that thinking about privacy if fully understandable. Today, our main target is to understand that who can see my Google Photos ultimately, is Google Photos private or not, and many more. If you are having duplicate photos on Google Photos, then do read how to remove duplicate photos from Google Photos.
Is Google Photos Private?
Definitely, the photos are private unless you do not share those photos with any other person. Google has always been strict regarding the privacy or secrecy of its users. However, once the person shares his or her photo or the link of the album then the items should be in public mode. Otherwise, no sharing can be done. But, by default, the photos which you have stored in Google Photos are fully protected and are private no doubt.
Who Can See My Google Photos?
This is a very common question which almost every Google Photos user may ask that "who can see my Google Photos?" If I tell you in simple words, then the answer is only you. You might think about how? Well, it is just a kind of photo storage app where you store the photos which you want, and it exists on your phone only. But, obviously, if you will share your album or a particular picture with anyone then at that time it might affect your secrecy or privacy.
How to Hide My Photos from Google Photos
In this part of the article, I have shared a quick and simple step by step guide to hide your own photos from Google Photos. Because we all are using the Google Photos app on the mobile phone which is in your hand. Thus, you don't have to do anything else following the steps very carefully. This method is also very helpful if you want to hide some particular photos from not to be viewed by anyone in case you use someone's mobile phone.
Open Google Photos app on your iPhone/Android.
Select the photo which you want to hide.
A small menu will be opened in front of your mobile screen.
Click on the Archive option from the options available.
That's it. The photo will be moved to the Archive folder and will not be shown anywhere else.
Conclusion
This was the entire article about who can see my Google Photos and similar question to that. We have also seen how we can hide any specific photo from the Google Photos app. I hope using this article you have completely gained the knowledge regarding Google Photos privacy and secrecy. You should share this article with others as well who use Google Photos because they might be thinking as similar to you so that the confusion will be cleared very well. I have also posted an article about how to view Google Photos Location Map, go and check it out.
Was this article helpful?