Hello friends, Today I will tell you a trick to find duplicate photos. Users can Google Photos duplicate. This trick is working and it will allow users to find any of your duplicate images from the Google search engine. You can search any duplicate image on the Internet.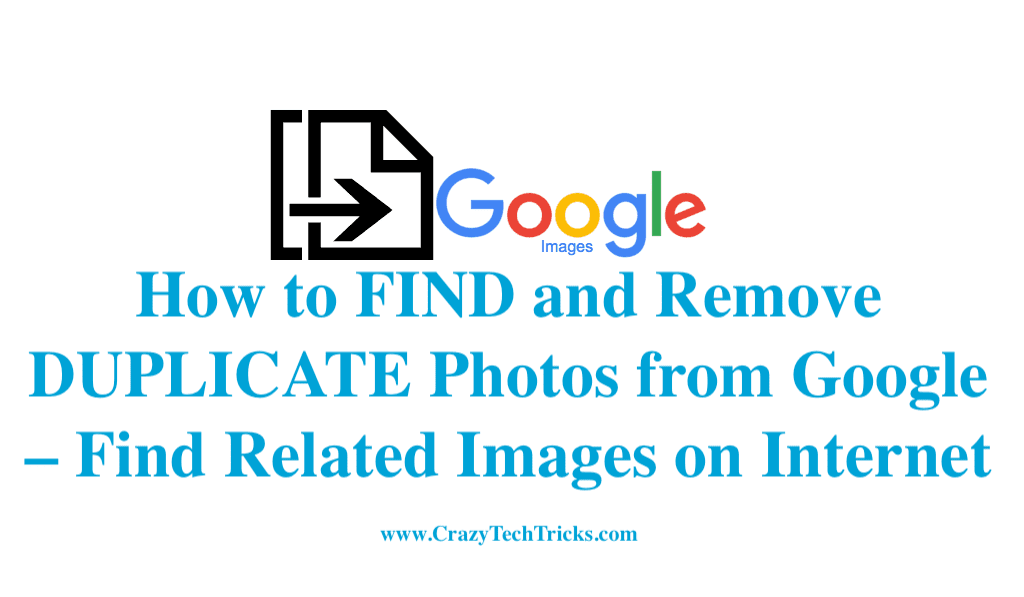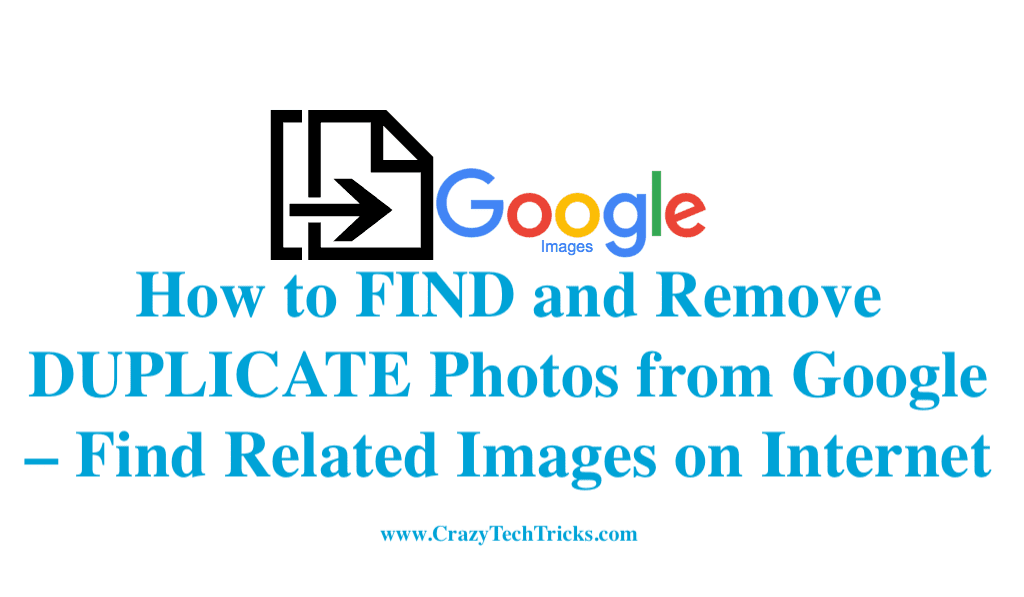 Google is the most popular search engine in the world. Instead of a search engine, Google also has its own services like Gmail, YouTube, Google AdSense, Google Photos, and much more. Well, we are going to talk about Google Photos.
How to FIND and Remove DUPLICATE Photos from Google
Some of us know how to find duplicate photos from Google but some of us don't. But, don't worry today we will learn it. First, let us know some basic about "Google Photos". Suppose, you are having an image and you want to look unique. So, in such cases, you have to check whether your photos are unique or not. Right? This is what everybody wants. At that moment, Google Photos will allow you to use it and search any duplicate image. You can use URL option and you can use Upload option too. Hence, this is the job of Google Photos. Now, let's move on the learning steps. Go through the post to know how Google Photos can help you in finding the duplicate photos.
Read more: How to Download Instagram Videos on iPhone & Android – Download All Images at Once
Google Photos Duplicates Finder
In this method, we are going to learn how we can find duplicate photos from Google. Yes, we are not going to head up to another website. We are going to use none other than our favorite "Google". Maybe you have some doubts in your mind with any image and want to check the duplicity then must check this out. Do not wait longer. Just follow the below-told steps and after that, you will the duplicity of your existing image on Google.
Open the official website of Google Images.
Now, click on "Camera" icon.
Now, there you will get two options:
Paste image URL
Upload an Image

If you are not having that image whose duplicity you want to find then choose "Paste image URL" option.
If you are having that image whose duplicity you want to find then choose "Upload an image" option.
After choosing appropriate option, click on "Search by image" button.
Now, finally, a new page will be opened where all the duplicate images will be present.
That's it. You have successfully found the duplicate image.
Google Photos Duplicate Removal
Users can Google photos duplicate. But unfortunately, there is no option to remove duplicate photos from Google. Although, there is no option to request Google so that it can delete duplicate photos from the website. Well, Google has to do something for this. In fact, when you will use the above method to find duplicate photos on Google then your jaw will be drop down. Because almost every image is having its duplicate on the internet and mostly used Google too.
Read more: How to Download Google Photos Version 1.6 With WhatsApp GIF Sharing, Chromecast Support And More
It is possible that may be in future Google would do something for this as this is a very serious matter in some cases. You can even check this video tutorial.
Was this article helpful?