Hello friends, Today we will talk about the Advantages and Disadvantages of Headphones. Users can find all the pros and cons of the headphone. We will analyze headphones in every aspect like controls, comfort, cost, connectivity, and much more.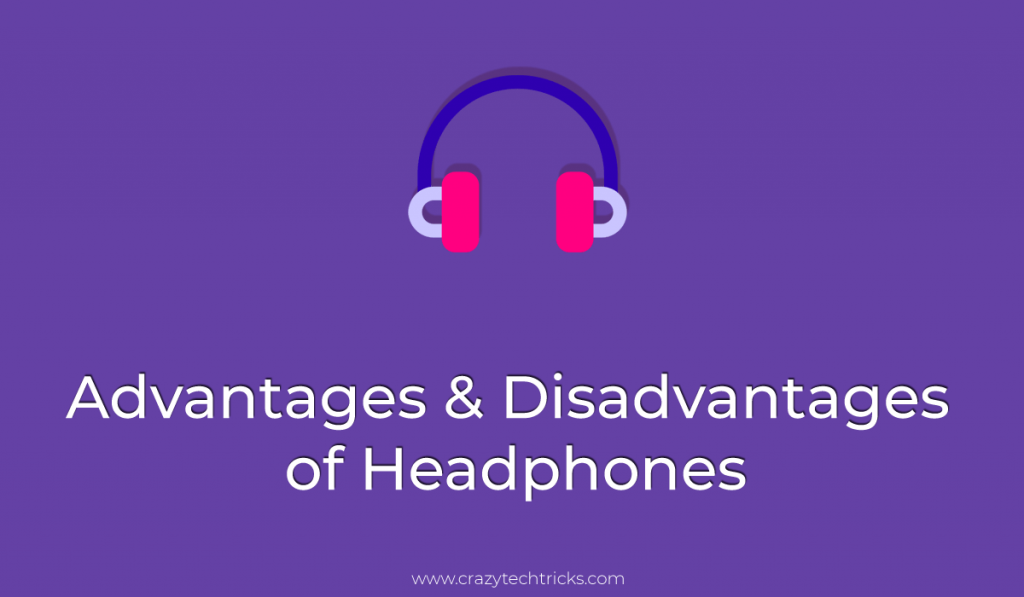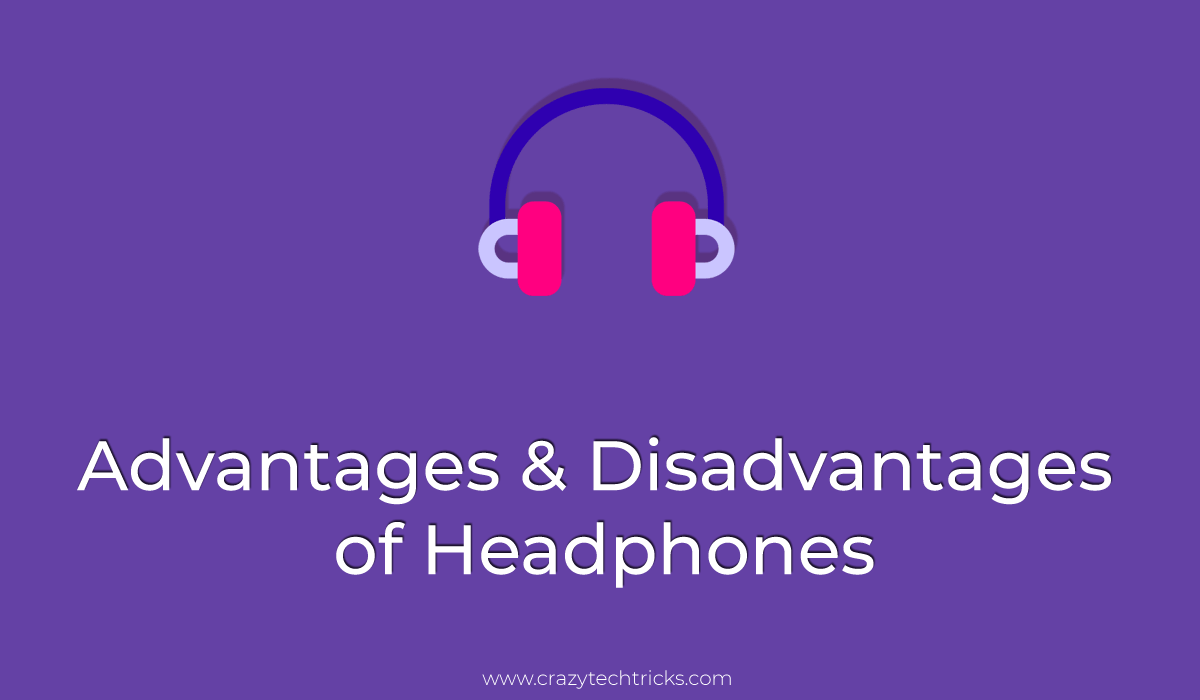 We all love to play games on our phones, tablet, or any gaming console. Moreover, sometimes it happens with us that we are sitting in a public place and want to listen to music. But, the problem arises is that we can not listen to the music which we want in a proper way because there is too much crowd. So, at that time the problem is fixed by wearing headphones.
Read more: How to Connect Wireless Headphones to Xbox One Controller
Advantages and Disadvantages of Headphones – Pros & Cons
Headphones is one of the most popular part of every Gadget. However, it doesn't come with a Gadget but we all buy and connect with our device. Headphones have revolutionized the world in hearing a sound. It has become the most important accessory of every Gadget which deliver sound. As headphone is commonly used worldwide. So it has its own pros and cons. Some pros are cons for another person and for some vice versa. But still, there are some advantages and disadvantages which are common for both.
Advantages of Headphones
In this segment of the article, we are going to find out some benefits of headphones. These pros of headphones will be based on some important points such as comfortability, connectivity, design, and more. This segment will focus on the positive side of the headphones.
Controls & Accessibility

The best advantage of headphones is that they are hands-free. You can do any other work hassle-free. There are controls like volume button, forward or backward button is given on some headphones. Not even that, you can pick calls in a single click very easily.

Comfortability

No doubt that wearing headphones is very comfortable for us. You will not disturb other persons by playing a song. Even the definition of headphones says, "to use it over the head." You can go jogging, walking, and more. They are easy to carry just put them inside your bag or even carry in your hand.

Design

The headphones are available in various designs. If you go to the market or on the shopping site, then you will find that there are many fashionable headphones available. There are classy, trendy, modern, and more types of headphones are available in the market. You can match the color of the headphones with your dress.

Connectivity

The headphones get connected with every kind of device which has 3.5mm jack. You can not even use it with your smartphones but can also use it with the computer, car, gaming console, or any other music system as well. It is the best advantage of the headphones. It is like a universally compatible device with every Gadget.

Distance

If you have wired headphones, then you can do your work hassle-free within 1-2 meters. And if you have wireless headphones. Then you can move here to there under 8-9 meters by putting your headphones on the ear to do any other work. Wireless headphones are good while doing jogging or daily task.
Must Read: How to Get Game Sound Through Xbox One Chat Headset
---
Disadvantages of Headphones
We all know that if anything has its advantage, then it will definitely have some disadvantages also. The same thing is with headphones also. There are some disadvantages to headphones too. This part of the article will focus on the cons of the headphones or the harmful effects of wearing headphones only.
Difficulty of use

Sometimes what happens is that we do not take care of the jack of the headphones. So, when we move forward to use it to play some music on it, then we find that it is not supported. Why? Because the jack is got damaged and it is damaged by every possible irresponsibleness which we have done. If you have wired headphone, then don't stretch the wires. it can also be the reason for headphones not working.

Pricing

If you will go to the market or to the online shopping site then you will see that better quality headphones are available at a very high price. Why? Because cheap headphones will not give you that sound quality which they are supposed to give. Branded headphones are very expensive.

Medical affect

Excessive use of Headphones can lead to damage your ear and affect several parts of your body. It also affects your brain. So make sure you are not using headphones too much. Remember anything in excess is dangerous.

Battery

It is well known that if you will use any other accessory to let you hear some music for you then it will consume some amount of battery. So, it is simple as that when you will use headphones then it will make your smartphone or any other device that you are using, discharge faster. And if you are using wireless headphone then its battery is also limited.
Read more: How to Fix iPhone Stuck in Headphone Mode
---
Conclusion
This was the entire article about the advantages and disadvantages of headphones. There may be more pros and cons of headphones as well. But, I have focused only on the important points regarding the advantages and disadvantages of headphones. I hope this article has helped you in knowing the positive and negative impact of wearing the headphones. If you loved this article then do share this with your friend and family members also so that they can also learn about the same.
Was this article helpful?