Hello friends, Today I will share a method to change Facebook name before 6o days. Users can use this method to change their name unlimited times. I have shared a link that will help you to change your Facebook profile name. You can change your name to any new name or previous name.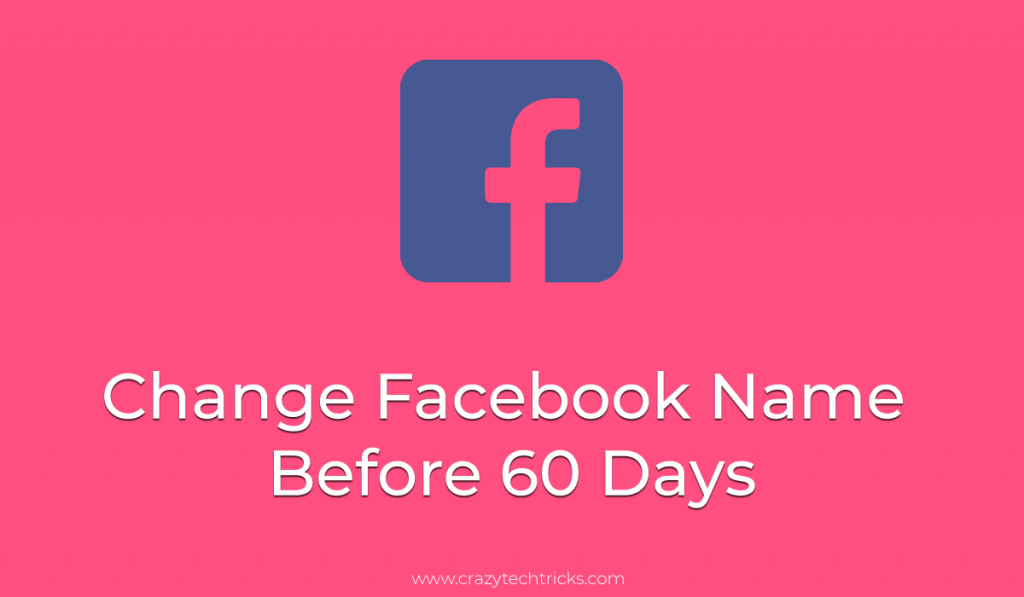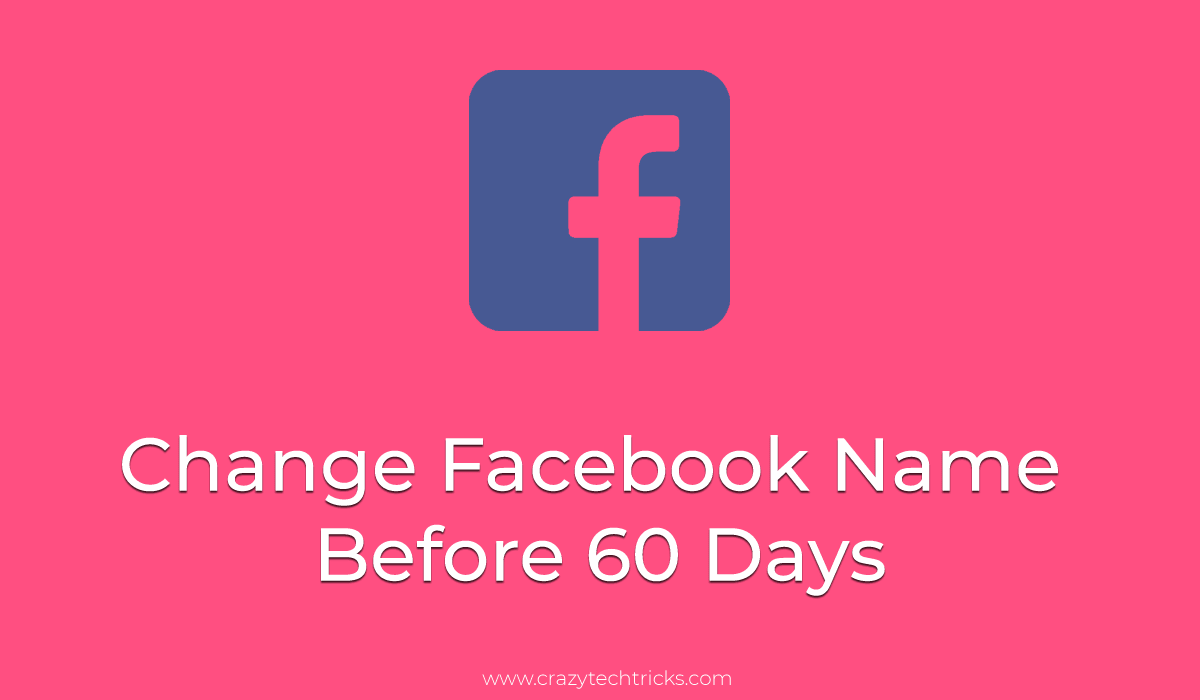 Facebook is a social networking service that is very popular in every person in the world. Everybody knows how it works, the features, settings, and many other functions are common these days. It is the platform where you can chat with your friends as well as you can enjoy Facebook in many different languages, in this way, you can explore it in your language.
A Facebook user can enjoy every feature on it, but it has some limitations as per the Facebook policy. The Facebook policy helps our Facebook account secure but, on the other hand, it can trouble us as well.
Imagine you change Facebook name, and later you realize that you have changed the wrong name on your Facebook profile. And when again you visit the settings, and it says you can't change Facebook name before 6o days. Then what you will do?
Read more: How to Secure Yourself From Facebook Hack Scam 
How to Change Facebook Name Before 60 Days
We can change Facebook name anytime without any problem. But if we changed it once, then we cannot change it before 60 days. Most of the people want to change it before 60 days limit and cannot find the right way to do it. Here we can show you the method of how you can change Facebook name before 60 days.
Read more: How to Add Music to your Facebook Profile
You can use this method on every device like laptop, smartphone and iPad, it is suitable for all. Follow the given steps below which can easily make your work done without any problem as the screenshot of every step is given so there is less chance of getting into any trouble while changing your Facebook name.
Open your Facebook account in which you want to change your name.
Now go to the settings option which is in the menu option on the desktop.
Go to the General Account Setting and click on the Edit.
If you are trying to change Facebook name before 60 days, you will receive a message," You can't change your name on Facebook at this time because you have changed it in the last 60 days. You can still change the order".
You can make changes within 48 hours and go back to the previous name you used. But if you cannot recover your previous name then follow the next steps:
Click on this link to Change Facebook name before 60 days.
Choose any option from the list and click on Continue.
In Next step, you have to change your Facebook account password.
You have to type your current password to change it to the new one and to confirm it, you need to re-type it. There is no need to change your email or mobile number if being asked to.
Click on the continue, then you will receive a message that you have changed your Facebook name recently.
In the next window, you will see the list of names that you have used earlier on your Facebook account.
Choose any one of the names which you wish to.
Now click on next to continue your Facebook name.
After clicking next, you have gone through the whole process of changing the Facebook name before 60 days after the limit,
Now the window will appear with All finished tag.
Read more: How to Print Directly from Facebook
---
Conclusion
As you follow these steps, you can change name Facebook without waiting for 60 days. But you can only change the names to any of the previous names used by you on your Facebook account. This trick is very useful and 100% working. It is the official method by Facebook, so you don't need to worry about your account privacy. Just follow these steps to change your name without wasting your time.
Was this article helpful?