You can change IMEI number of any Android Phone like Samsung, HTC, MI or any company. I will share two method with Root and without Root. It is a safe and secure method to change IMEI number of Smartphone.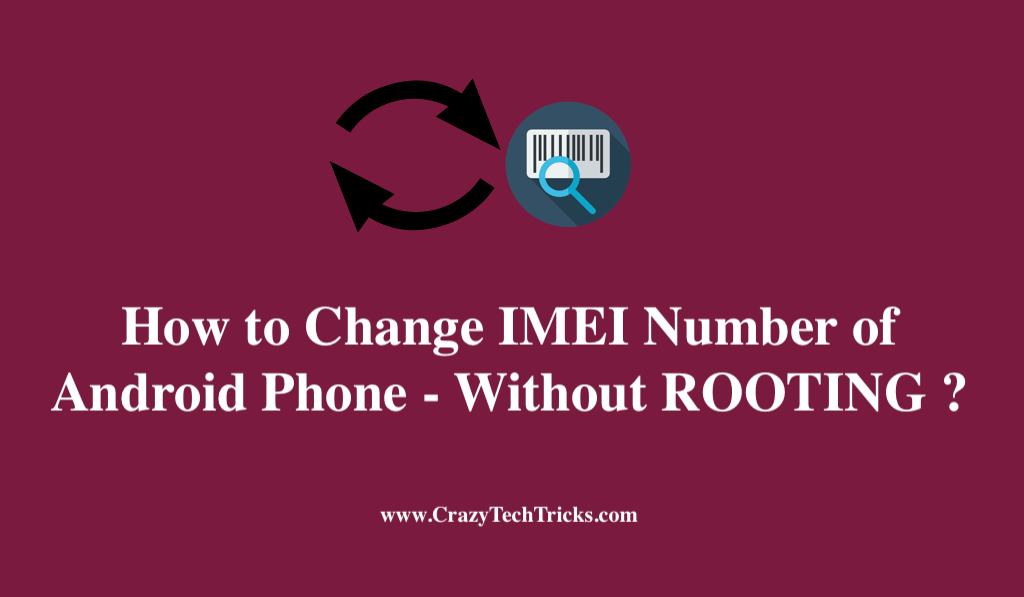 The process of changing IMEI is working for both root device or unroots devices. Some People changes IMEI for earning unlimited money with applications by making fake accounts on a single Android device. Applications developers want to register their device on too many devices, and they track IMEI number on devices, but people change IMEI number on their Android device and try to spoof applications.
IMEI is a short abbreviation of "International Mobile Equipment Identity." Every Smartphone has different IMEI number.
Note – Changing your IMEI number is illegal in many countries. So, try at your own risk. I would request you all to take this tutorial for your knowledge only.
Change IMEI Number of any Android Phone WITHOUT ROOT (MTK Chipset)
Download Mobile Uncle App from play store on your android device.
Now, Open the app.
Now, select Engineer Mode > Engineer Mode (MTK).
Scroll Down & click on CDS Information
Select Radio Information.
Two options will be there, "Select Phone 2"
You will get an option like  AT+
Now, enter AT+ <15 digit new IMEI>  (for ex- AT+ 123456789012345 )
Select SEND AT COMMAND
Restart your Device, and you will get your new IMEI for your android device.
That's it.
Read more: How to Unlock iPhone, Samsung, Sony, HTC, Blackberry, Motorola, Nokia with Code
Change IMEI Number of Rooted Android Phone
This method is for ROOTED devices. You can quickly change IMEI number on your Android Phone.
Requirements For Change IMEI Number of Android Phone [ROOTED DEVICE]
Rooted Android Device
Xposed must be installed on your device.
IMEI Changer app – Download IMEI Changer from Google Play Store.
Internet Connection (recommended).
Change IMEI Number of Android Phone
First,
Dial *#06# on your phone to get your real IMEI number.
Now, write your IMEI number on a paper or somewhere for future use.
Now, go to Xposed> Modules
Make Tick on IMEI Changer Apk as Module.
Restart your Device.
After Restart, you will get your original IMEI number & Current IMEI number.
Now, enter new IMEI Number in NEW IMEI NUMBER box.
Now, tap on Apply.
Restart your android Phone again to set this new IMEI.
Now, check again and you will get your new IMEI original
Caution – This guide is for Educational Purposes Only. IMEI changing is Illegal.
Trending: Latest ANDROID SECRET CODES
Was this article helpful?