Get all your answers related to Does Spotify Notify When You Follow Someone or not. I will also tell you what notification a person or artist gets when you follow them.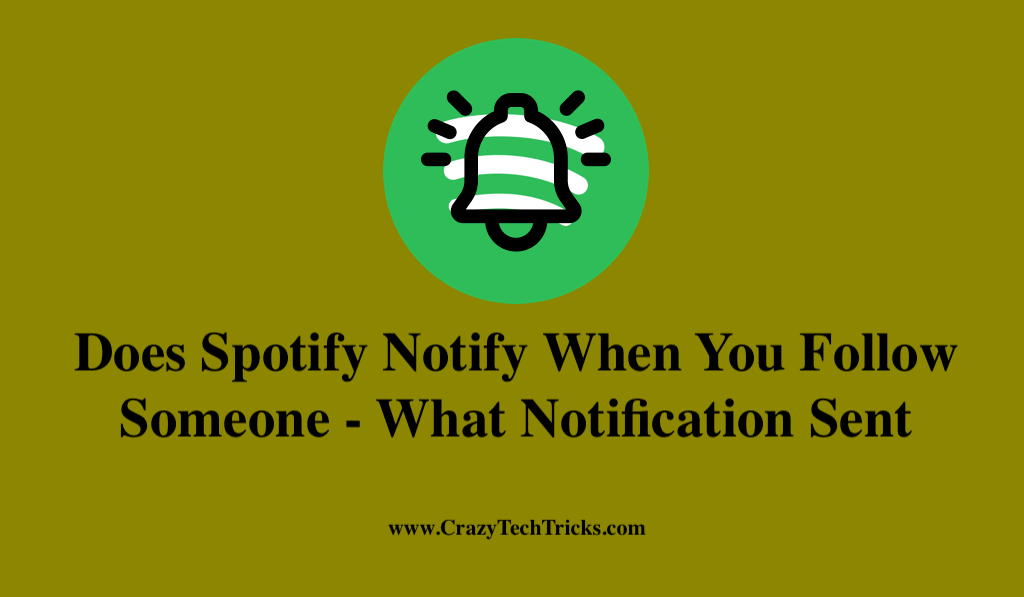 A single social feature of Spotify is following people and artists. If you follow someone, you can see their listening activities in their Friends feed (if they have that functionality turned on). You will also be notified about new releases here. Spotify is a great way to stay up to date on the artists and music you like.
If the person you're following has similar musical tastes, then you might like new music as well. But now the question arises, Does Spotify notify when you follow someone? Let's take a closer look at this to learn more.
Does Spotify Notify When You Follow Artist
When you follow your favorite artist, they receive a notification that someone has done so. However, it makes no mention of the fact that who particularly has followed them. Users can only determine this by directly accessing their profile and examining their followers.
Read more: How to Create Spotify kids Account
How Spotify Notify When You Follow Someone
Spotify has evolved into a platform that is open to podcasters and audio show hosts beyond just a place for musicians to publish their music. The majority of users believe that Spotify automatically alerts them when an artist's profile is updated. With one exception, this is generally true. With Spotify, you are always informed about the latest tracks from your favorite artists.
Read more: How to Cancel Spotify Premium Trial
Spotify Notify Users through Email
Music streaming service Spotify allows its subscribers to get updates and notifications via email. To begin, select the option to enable Push and email alerts on your device. What you must do is the following:
Head to the Settings menu.
Select the 'Push and Email Notifications' option.
Quickly switch it on and off if you want to get an email notification.
However, coming back to the same question, by mail does Spotify notify when you follow someone?
A similar feature to in-app notifications is the notification you receive via email from Spotify. If an artist you follow releases a new album, Spotify notifies you both via the application and email. In the same way, it does notify in emails when you follow someone yet with no mention of the fact that who has followed them. When a new login, family, or duo member is added to your Spotify account, you'll receive an email notification.
Read more: How to Delete Spotify Account on Android
Is It Possible to Follow Someone's Spotify Collection Secretly?
Except for a Private Session, everyone following you on Spotify may see what you're currently listening to in real-time. It's an easy approach if you don't want the artist to see how many people have followed you.
Navigate to the playlist you're contemplating and click on the three dots to its right.
Click on the Share > Copy Playlist link.
You may now copy the link and paste it into the Spotify search box.
To activate the playlist, click enter.
Now, playing this newly appeared playlist reveals no information about us or the musician. If the "Recently Played Artists" tab is not accessible, it means it's invisible.
Read more: How To Add Groovy To Discord
Conclusion
Spotify is a fun pastime for both premium and non-paid users. We do not recommend upgrading to premium if you do not plan to fully use this app. Spotify has a big user base. Having a group of friends on Spotify might also help you find new songs. And, if you're wondering whether Spotify notifies users when they're being followed, I'd say yes. The only method to find out who is to go onto their profile and check their following manually. You will be alerted solely of new releases.
Was this article helpful?