You can Gameshare on the PS5 easily. Users can share PS5 gameplay with their friends or anyone. You need to activate a few settings, and you are ready to share gameplay from your Play Station 5.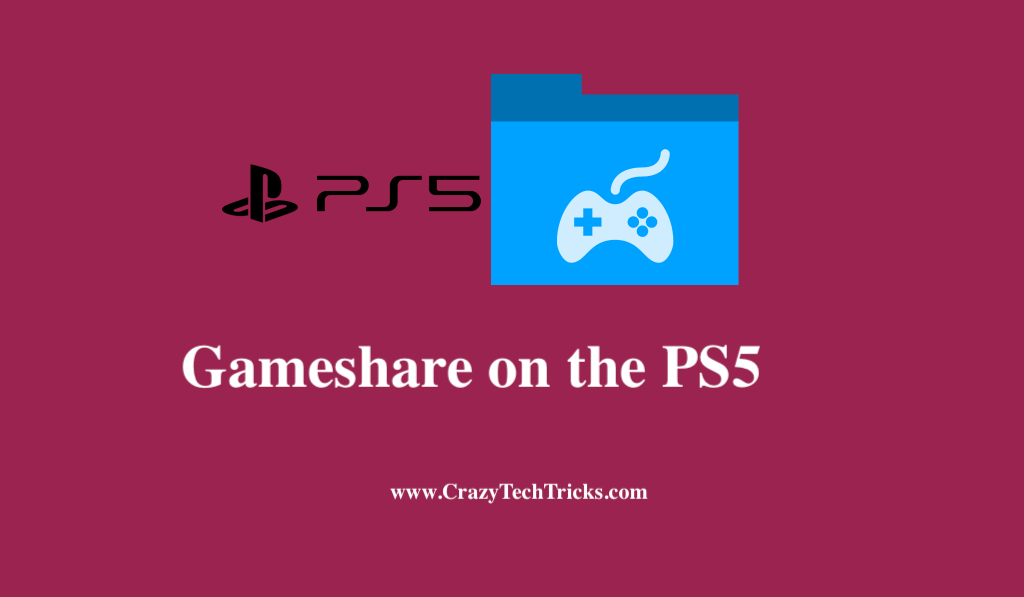 PlayStation 5 (PS5) users can play their digital games on the same console with their friends or family. Additionally, they can use the game share option to share a PlayStation Plus subscription. Gameshare is an excellent way to try out new games or add to your collection.
Gameshare on the PS5 can only be activated by going into the console settings and creating a second PlayStation Network account. Using this method, any other PS5 account can access your PS5 games. However, each new console brings a new set of obstacles to overcome. This article will teach you all you need to know about PlayStation 5 (PS5) game sharing.
How to Gameshare on the PS5
To gameshare on the PlayStation 5, all you need to do is to activate your gameshare on the PlayStation 5. You will discover how to activate game sharing on the PlayStation 5. I will also share deactivate Gameshare on the PS5.
Read more: How to Fix Xbox Error Code 0x8027025A
How to Activate Gameshare on the PS5
Installing game sharing on your favorite PS5 games could be much easier than on a PS4. As long as you are aware of the new terms, "Console Sharing and Offline Play" have been included in the newest versions of the console. Step-by-step instruction to set it up is provided as follows:
Enter your PlayStation Network username and password on the PS5 to sign in.
Get to the menu, now select the Gear icon on your avatar's toolbar to go to the Settings tab.
Click Users and Accounts from the drop-down menu.
Click the Other option by scrolling down.
Choose Console Sharing and Offline Play from the drop-down menus. If you see this option enabled on your PS5, you cannot game share and need to disable it.
On your PS5, log out of your PlayStation Network account.
Now, Log in using your PSN credentials on the console with which you wish to gameshare.
Similarly, go to the same menu and select the Don't Disable in the Console Sharing and Offline Play option to prevent the feature from being disabled in the future.
Now, log out of this console.
On your PS5, you'll notice that game share has been enabled.
Read more: How to Turn Off Trophy Videos on PS5
How to Deactivate Game Sharing on the PS5
Log into your console, then go to Settings > Accounts > Other > Console Sharing and Offline Play.
Now, click on disable.
Consider the following, while game sharing:
Any PS5 game you have shared with another individual will be accessible after re-entering their PSN credentials.
Utilize this function prudently. As far as we know, you can only game share with one other person, so make your selection carefully.
You should eventually be able to turn off the function and start over from the beginning so that a buddy can use it.
Every person with whom you share will have access to your library and any games installed on their console.
Read more: How to Fix PlayStation Network Sign in Failed
Limits:
On one PS5 console, both console sharing and offline play can be enabled at the same time.
Activating this feature for the first time on a PS5 console will deactivate Console Sharing and Offline Play on your other PS5 console.
You will not be able to play your games or access your media if someone else is using your console.
PS5 Console Sharing and Offline Play do not affect PS4's activation limit.
Read more: How to Record Gameplay on PS4
Conclusion
If you wish to play the games from another account, you must download them while logged in. Then you may go back to your account and enjoy them whenever you like. However, if you wish to play your primary account's games, you must be connected to the internet. It is really easy to use game share on the PS5 once you know where to look for it and how to use it. The moment you permit it, there's no going back. We hope our PS5 game sharing guide will be of some assistance to you.
Was this article helpful?