EaseUS data recovery wizard free 11.5 edition is a new tool for fast data recovery. This is competitive and unique free data recovery software for a customer to recover what is lost.  EaseUS data recovery software is advanced and it helps people to save data without being worried about the virus attack.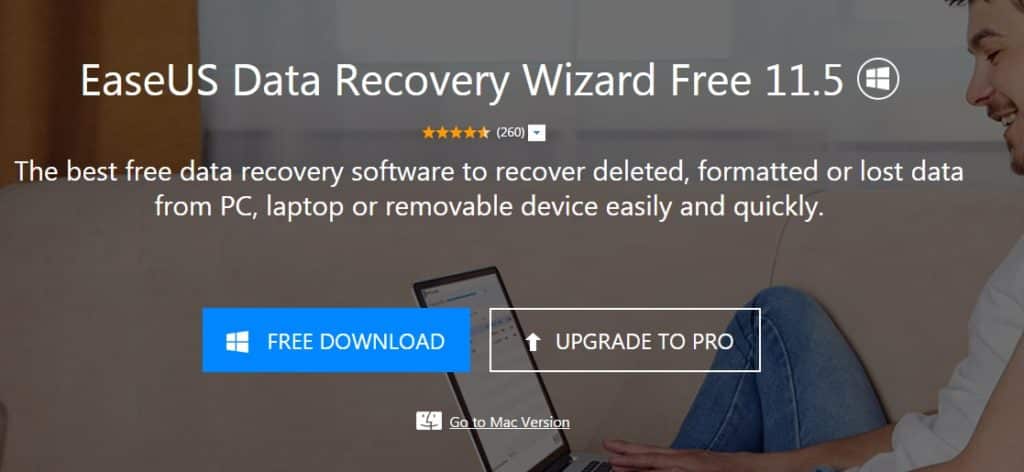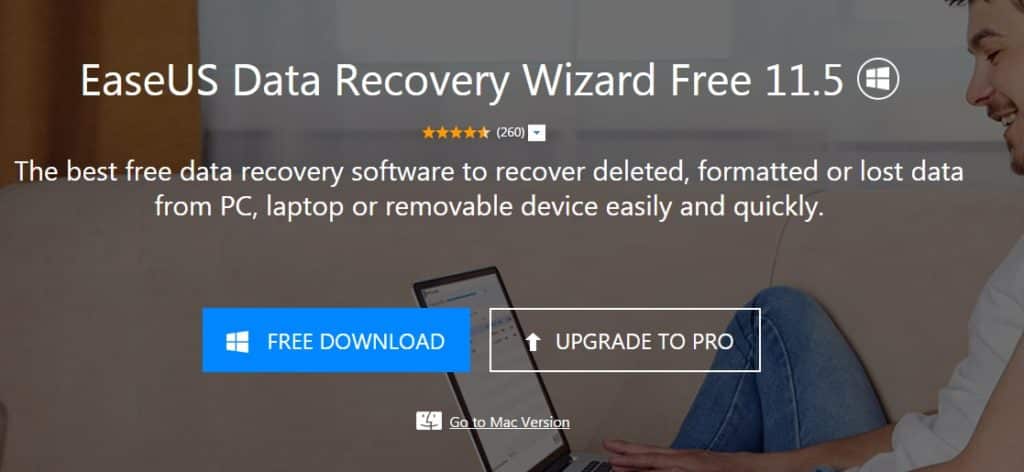 Use EaseUS Data Recovery Wizard Free 11.5 to Ensure Fast Data Recovery
Wizard Free 11.5 version supports external devices like SD cards. So right now, customers can use this wonderful fast data recovery wizard free 11.5 software to restore lost data immediately.
Read more: How to Download Google Photos Version 1.6 With WhatsApp GIF Sharing, Chromecast Support And More
Benefits of Installing Ease US Wizard Free 11.5 Edition
Cost effective data recovery toolkit
Cross device compatible data recovering platform
It is compatible with Mac, Windows, external SD card, digital cam and USB drives
Fast and easy data recycling method
No tech glitz
No catch
No hidden cost
No risk to use this data recovering tool
The less complicated installation process
Regular quick updates to upgrade the data recovery software
Easy backup even in downtime
Online tech support is also available
Free guide to learn how to recover large files, photos and videos from memory using this awesome software.
Free data recovery software
Easy Data Recovery Process
Ease US Wizard Free 11.5 version is loaded with more awe-inspiring tech features on a single go. That means, opening the home screen you will have flexible and easy options to check the data recycling process without errors. Simply there will be few questions for you to answer.  For example, what type of digital content do you need to recover? There will be options for bullet points. Do you want to recover lost pdf documents, landscape pictures, videos, movies and slideshows projects from the archive? What is the target device to get back lost pictures? Is it windows, Mac, sd card, hard drive or flash drive? Answer properly to go to the next phase to complete the whole data recovery. It is good data recovery software.
Read more: How to Transfer Facebook Birthdays and Events to Google Calendar
Fast Data Scanning Before Content/File Restoring
One of the ultra modern features of EaseUS data recovering Wizard free 11.5 editions is to scan data including spammed documents. If lost files have a virus, spam or malware, these files will be cleaned or debugged before recovery. This data scanning or content filtration is really fast to protect the device from any destructive free radical. On Wizard Free 11.5 data recycling platform, there are both basic and deep data scanning options. If your corrupted files lost are not recovered due to the spam, the deep scanning will help you get right files after being properly debugged.
EaseUS Wizard- Must for Fast Data Recovery
To be frank, in IT sectors and corporate industry, EaseUS Wizard free data recovery software is in high demand. This type of software is useful and handy to computer wizards. Go through precious comments given by experts about this innovative data restoring tool in the market. In multiple languages, Ease US Wizard Free 11.5 version is a perfect tool for a busy person who has to be meticulous in data management. Any official document and important classified material can be again recycled without installing expensive clouding sync portal.
Read more: How to Download Private Instagram Videos Android – Instagram Video Download
Ease US is a known brand and its goodwill is worldwide.  Download and use the cost-efficient data recovery software to minimize the risks of confidential materials being lost. In this connection, online tech guidance is important to customers to be properly tuned up when they are seen dealing with such integrated compact data recovering software.  At present, Ease US Wizard Free data restoration tools are getting terrific appreciable feedbacks from million customers.  Even large companies and IT industry are borrowing this superb fast data restoration software for better information safety
Was this article helpful?