At a mega event, Google had announced earlier this week about the addition of new features in its Google Photos App. Thanks to Google, because new features has already started to roll out. Yes! You heard it right. Google already announced some notable additions to the photos app few days ago, and now finally version Google Photos 1.6 has been blessed with Google Cast Support for photos and custom people labels.
However, sharing option has still not been added, and the same is expected to be arriving with a new update later this year. So, are you ready to explore about the new features of this latest update in detail? Okay, let's make a move then
Google Photos Version 1.6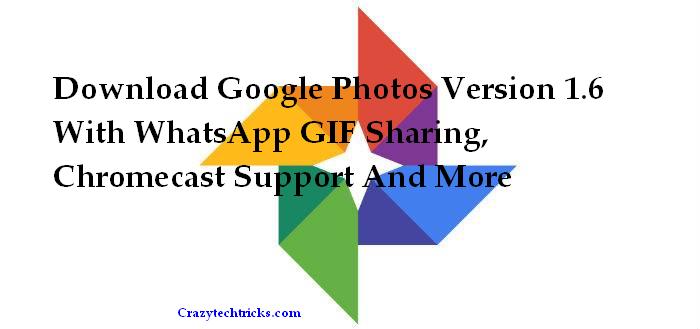 The photo labels are live for everyone. You can just go into the photo search screen where you can eventually see the list of faces that have been spotted in your picture. The only thing that you have to do here is to tap anyone of them after which you can add a "Private Label" which in turn will add a private tag for that specified person.
This label will help you to search for that person in any photos, and the interesting thing is that it will only be visible to you. In case you face any problem while searching the name of that specified person for tagging in Private label, then no need to worry because the app will keep on giving you suggestions based on your contacts while you type the name in search bar.
Google Photos Version 1.6 With ChromeCast support
The ChromeCast support however doesn't appear to be live for everyone yet. The only problem is with the cast button 'many can see, while many others can't'. It is probably because of slow roll out by Google, and the same can be expected to get rectified within coming few days. The cast button helps you to direct your photos to the desired direction, and that too with just a simple tapping.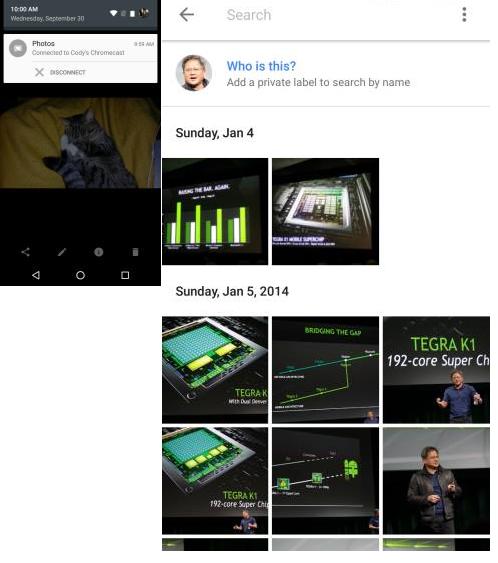 Google Photos Version 1.6 With WhatsApp GIF Sharing
Another feature that has been added for all the users of Whatsapp is that, you can now share animated GIF images to whatsapp as short videos. You can click on the share menu from Photos App, and from that you have to choose Whatsapp after which GIF animations will be trimmed down. Last, but not the least, Google ended up saying that there are speed improvements in this update too.
Conclusion
Cool, isn't it? Well, the update is still not available to download from Google Play Store, but there is always a secondary option available. To download Google Photos Version 1.6, you can head over to the APK Mirror page. To download the latest version  of Google Photos App on your Android device.
Note : If you are not getting to see the Cast button, you can restart your ChromeCast or Android TV device.
Stay Tuned and Experience An Unique Way Of Photo Sharing Like Never Before!
Was this article helpful?