Fortnite vs PUBG is the best comparison because both the battle games are the most popular games in the world. But, if we talk about choosing one of them to play on our phone, then the confusion takes place. Not only on but these games are also available on PC and Gaming Consoles. Both are incredibly challenging, having fun, competitive as well. So, the point here is which one you should play on your phone. We will analyze both the games on their Player count, Weapons, Map Size, Graphics, and Gameplay.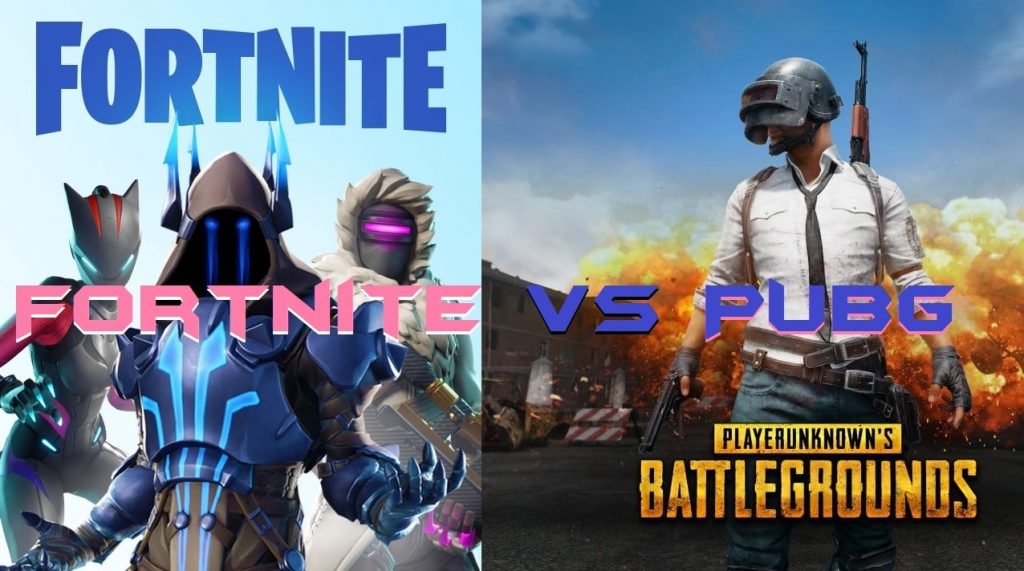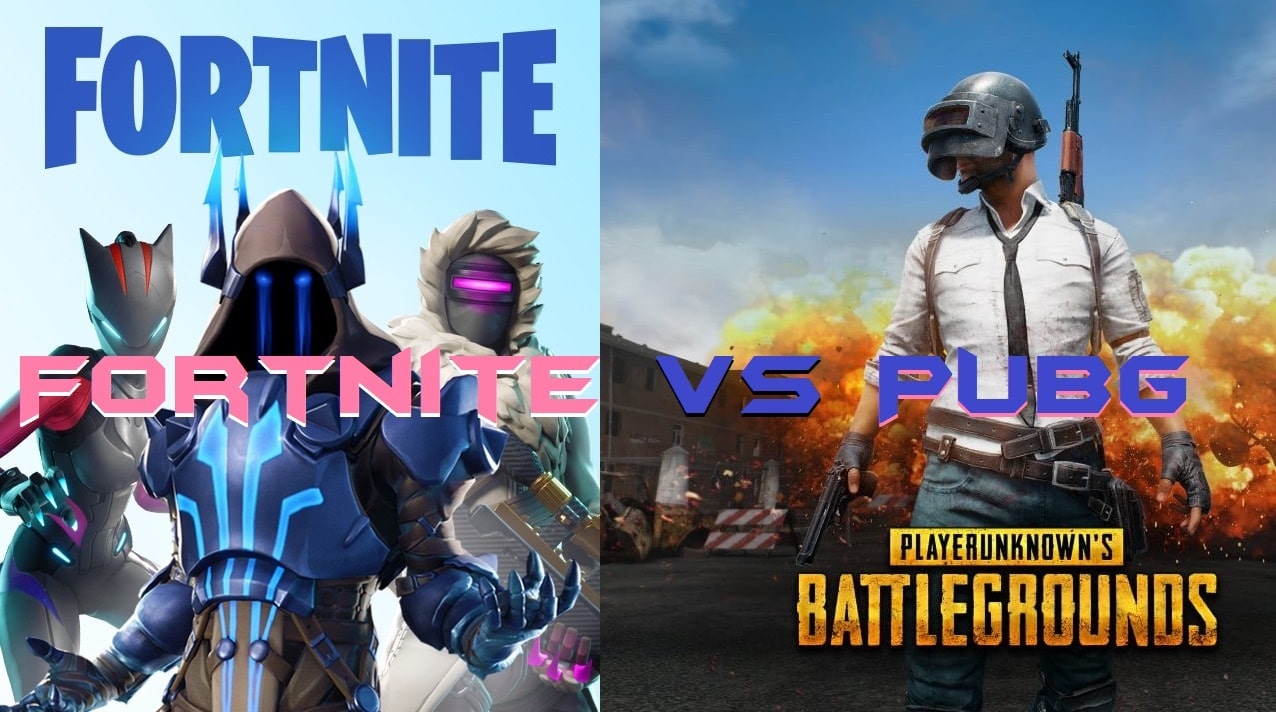 Fortnite vs PUBG – Which is Best to Play on Phone
Let's talk about Fortnite first of all. In Fortnite, the player first arrives on a flying bus which took them to the island, and from there player has to collect various resources with an eagle eye, and they have to take care of the terminators. The goal of the game is to become the last one who survives in the game, and if you are the one, then you have won the game.
It is a quite complicated game where you have to collect resources to protect yourself from the terminators or enemy player. Not only resources but you also have to find weapons that will help you in surviving at the last stage in the game. If you have come to the game with no weapon, then you have to find one as soon as possible to defend yourself. Overall, the game is all about to defend yourself from the enemy player and be the last one who survived in the game to win the game. You have to use your mind to create a strategy in winning the game, but yes this is the best fun and competitive Battle Royale game.
Read more: Top 10 Best Games like Freelancer 2018 – Play Now
Now, we are going to talk about PUBG also called as PlayerUnknown's Battlegrounds. There are lots of battle royale games available in the market, but the credit of starting this category goes to PUBG. The PUBG game is much simpler as compared to the Fortnite battle royale game because there are no expectations of building materials. Players land on the different corner of the map. You have to go either solo or stick in a team. Once you have land, then you have to find armor, guns, ammo, bandages and other resources that will help you to go throughout the game.
There is a gas in the game which pushes players into a bounded circle and forces them to fight in the battle with each other. As like Fornite, you have to play with a strategy about how you have to engage other players otherwise you will die in within minutes. In PUBG, you can take help of the vehicle to travel from on to another place which protects you for some minutes (while traveling) as you have now known that the last winner will be the game winner. So, make sure you have a strategy to play the game if you want to win.
Read more: Top Android Apps to Play games – Check this!
Fortnite vs PUBG – Player Count
If we talk about the player count in between Fortnite vs PUBG. Then, both the games support multiplayer gaming. It means several players can play these game at a time. However, it is found that Fortnite's number of player has crossed 40 million players a month and over three million concurrent users. Where PUBG needs to struggle to get numbers of players when it was launched. But, overall though your choice should not affect your final decision by just the number of players because you will get the best experience.
Read more: TOP 10 Best 3D Games Android 2018 Get Now for Free
Fortnite vs PUBG – Weapons
Weapons are the most important thing which every gamer wants to know that which game will provide more and more weapons. However, if you are choosing one game between both PUBG and Fortnite. Then you must check accessibility and complexity. Where in PUBG you are going to find every kind of guns or other weapons that exist in the real world. But, it is bit difficult in Fortnite to find the weapons. Also, the items such as backpacks, helmets, and police vests are found on both games at level by level.
Fortnite vs PUBG – Map Size
Regarding map size, it is evident that PUBG is going to hit the bell. PUBG maps size is 8x8km where Fortnite map size is much smaller as compared to PUBG map size. However, the PUBG's new map has become smaller as Fortnite's killing zone. Also, if you want to find a vehicle on PUBG map, then you can find it very quickly. Where on Fortnite map it is going to give you pain while searching a vehicle. Not only this, Fortnite has deep maps size where PUBG does not so you can take this as pros for PUBG.
Read more: Top 10 Best 3d Games for Android 2017 – Download Now for FREE
Fortnite vs PUBG – Graphics
Talking about graphics between the battle of Fortnite vs PUBG it mainly depends on your personal preference. In Fortnite if you are outside, then it is easy to play the game with high brightness. But, in the case of PUBG, you will get greys, browns, and dark greens of shades. Also, PUBG has evident gritty, militaristic aesthetic down. But, Fortnite goes much lighter, cartoon style where this can be a disadvantage of gameplay of it.
Fortnite vs PUBG – Gameplay
Gameplay is the first thing which everybody thinks. In Fortnite you will get so many luxury thing woods, stone, metal, etc. Where in PUBG no such luxury you will be provided. The limited time event modes are also the thing which rallies between Fortnite vs PUBG. The PUBG's gameplay is the more stressful and severe experience. Where the Fortnite gameplay is faster and more accessible as compared to PUBG.
Read more: Top 10 Best Dedicated Game Servers 2019
Last Words
In my personal opinion, both games are best. Users can play both these game with several players online. The best part of these games is the server. Several thousands of playing these games at the same time and game still perform so well. Let us give great applause to all the developer and servers host. These are the main people who made this game work so well. Games will come and go. But currently or I will say in 2018 these games have ruled and who knows what happen in 2019. Maybe much more exciting games will be launched.
Was this article helpful?