Because retail banking has experienced various problems in recent years, not all financial institutions have figured out how to respond to them properly. As a result, the FortySeven IT consultants have devised strategies for dealing with the six most pressing banking software difficulties.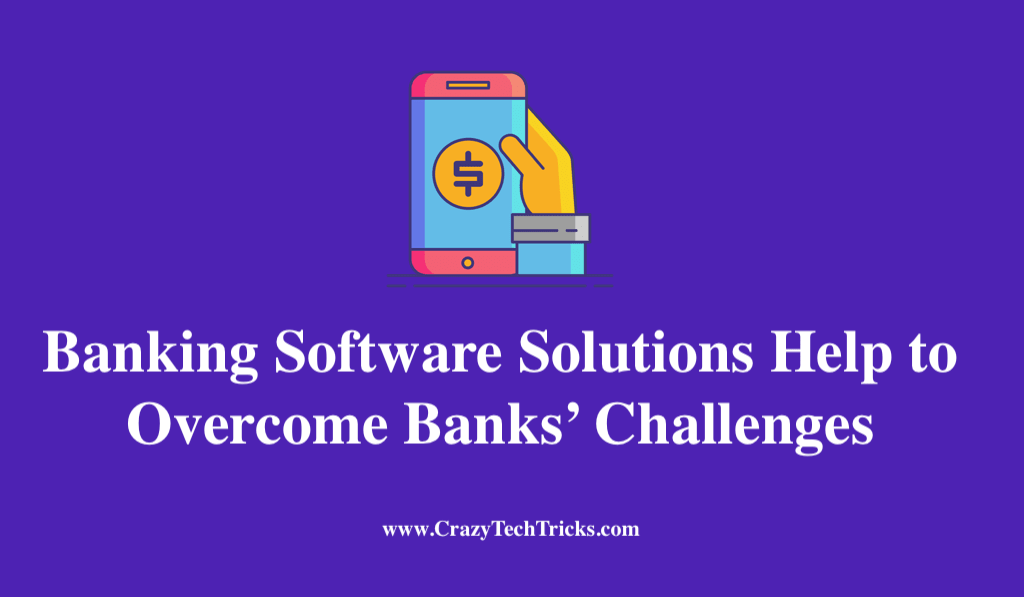 Hanna Shnaider, the head of marketing at FortySeven will be explaining in detail those pressing banking software difficulties.
Difficult competition
The banking company has seen a considerable increase in competitiveness, owing to internet banking services. As clients become more accustomed to managing their finances through digital channels, a retail bank's target audience and competitive market are no longer defined by location. Thanks to a slew of fintech startups vying for the same clients, retail banks see more competition than ever before.
Read more: How Safe is Online Banking
How banking software may help: Retail banks should carefully examine consumer experiences to identify new growth prospects and promptly implement them. Banks can use data analytics to tailor their financial goods and services to the requirements and preferences of their clients.
Fragmented view of customers
The majority of retail banks have a complicated IT infrastructure that incorporates a variety of custom banking software solutions, including mortgage lending software, loan origination and servicing custom software, client account management software, mobile banking, and so on. Each piece of software, on the whole, has its database with certain types of consumer data. A retail bank's perspective of its customers will be fractured if data from these databases aren't merged and compared.
Read more: How to Return Audiobooks on Audible in Bank Account
How banking software can help: Banks won't understand the whole customer lifecycle across channels and goods as long as customer data is distributed among isolated systems. A custom software development firm should create a customer-centric IT architecture model based on a single perspective of the customer to make this happen.
Reduced customer satisfaction and loyalty
As banks entered the Age of the Customer, providing a personalized customer experience and "excellent" customer service became a top priority. Top-notch in-person and digital experiences have been the standard with the appearance of customer-focused corporations like Amazon, Google, Starbucks, and Walmart. Custom software  development companies don't care about the challenges of creating these experiences; they want immediate value, and if your bank can't offer it, they'll go somewhere.
How banking software helps: To improve customer satisfaction and loyalty, banks must first understand what is most important to customers and how they make decisions. Banks can use emotion detection software development to conduct in-depth analyses of consumer attitudes and determine whether the quality of banking products and services meets their expectations. If a bank discovers consumer dissatisfaction, it can use various IT advantages to address the problem. A banking chatbot or mobile wallet, for example, can improve customer experience and loyalty, while gamification can improve customer communications and brand loyalty.
Low profit
Even though much time has elapsed since the last financial catastrophe, banks seek a better ROE. Banks are increasing cost-cutting activities in response to higher capital requirements, low-interest rates, weak income growth, and more regulatory pressure on sales incentives. Some banks have done so by reducing hazardous and less profitable software development company lines. Others, such as Bank of America and JP Morgan Chase, reduce the number of branches in rural and low-profit locations. Apart from these core methods, banks can use technology to meet their expected cost-cutting targets.
How banking software helps: Banks might invest in mobile banking development to meet the challenge. This method can help a bank cut branch costs and give consumers accessible, straightforward, easy-to-use, and personalized banking services. Of course, mobile banking risks alienating fewer tech-savvy clients who prefer to visit a real branch. If you notice a trend in custom software agency behavior toward self-service (for example, more usage of ATMs and internet banking), a banking mobile app development could be a game-changer.
Weak cross-selling
Although banks have always been laser-focused on effective cross-selling, achieving significant returns is not easy. On average, A.T. Kearney points out that customers acquire only 2-3 financial items from the same bank. One of the reasons banks fail to cross-sell efficiently is that they cannot strike a balance between pushing for additional sales and providing clients with suitable offers. Customers are more likely to purchase a product from sales professionals or custom software developer familiar with their needs and requirements before they meet them. Banks should only recommend services that help clients manage their finances for effective cross-selling.
How banking software helps: Cross-selling operations will be more structured and purposeful with the help of a banking CRM system. Instead of cross-selling products and services that a customer doesn't need or already has, salespeople can use this software to provide individualized financial advice. Furthermore, banking CRM provides for the detection of the most valuable clients so that they may be given extra attention and the identification of software development companies who are most likely to purchase a specific banking product. CRM software can become a wise companion that assists salespersons or FortySeven software professionals through cross-selling workflows if a bank wishes to increase cross-selling.
Identity theft
Security must, without a doubt, be at the forefront of any banking IT program because any data breach has a significant impact on a bank's income, brand value, and consumer trust. As a result, financial institutions must carefully assess security concerns and employ technological solutions that help prevent fraud by seeking the assistance of custom software development companies.
How banking software helps: Banks can use biometric authentication to verify a customer's identification as the number of mobile devices with biometric capabilities continues to rise. Biometrics is currently significantly more secure than any conventional security system due to its uniqueness.
Conclusion
Financial institutions and development companies of all sizes should learn to foresee, prioritize, and measure technology investment as the global digitalization trend approaches retail banking. Banks must consider how to digitize existing products and services and how to formulate a long-term strategy that would completely revolutionize their operations. In the long run, a bank's digital strategy, a precise selection of banking software solutions, and effective collaborations will contribute to long-term success.
Was this article helpful?