Hello friends, Today I will write an article on how long to charge Apple Pencil. Users can charge their Apple Pencil quickly. I will share the exact time Apple pencil takes to get 100% Fully charged. I have shared the correct time in minutes to charge Apple Pencil. It will help to secure your Apple Pencil battery.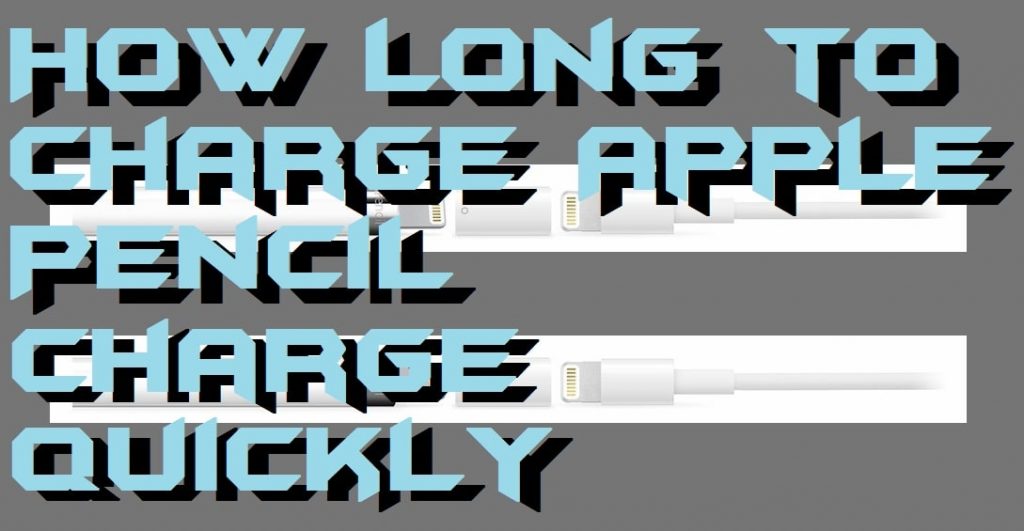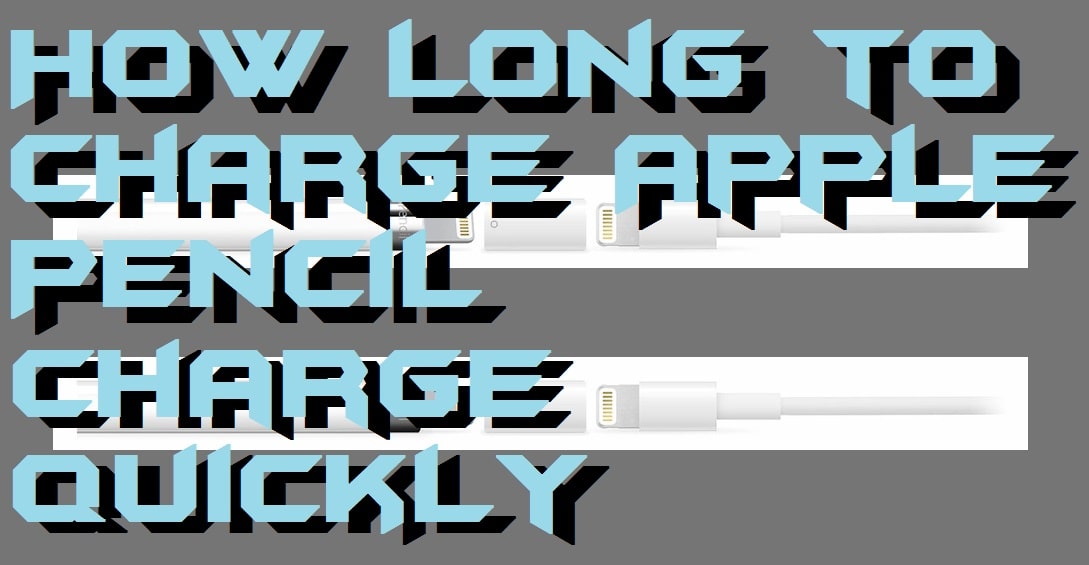 What is Apple pencil battery
An Apple battery for Apple pencil, as the name suggests, is a power source of the Apple pencil. Every user of the iPad knows about the Apple pencil and owns one. We can charge the battery in Apple pencil anytime to provide the power source to Apple pencil for the drawing and writing purpose on iPad. This battery is, however, recyclable.  Which means when it gets damaged, or any problem occurs, we can recycle it which has no adverse effect on the environment. Now, before knowing how long to charge Apple pencil, let us know some specs of the Apple battery.
Read more: Top 10 Best Apple Pencil Alternatives 2018
What Apple Battery is made of?
The Apple pencil uses the battery which is a lithium-ion battery or Li-on battery. These types of batteries contain the lithium ions. These lithium ions move from the negative electrode to the positive electrode during the discharge or usage. On the other side, these lithium ions move from positive to the negative electrode while charging. The lithium-ion batteries are commonly used in portable electronic devices. This is because of high energy density, very low self-discharge and tiny effect of the memory. That is why Apple opted to use these batteries in the iPad. The voltage of the battery used in the Apple pencil is 3.82 – 3.90. When the Apple pencil battery level is full, the battery can be used for 10- 15 hours. However, this depends upon the workload. But the minimum calculated hours are 8 hours.
Read more: Top 5 Methods to Fix Apple Pencil Not Working – 100% Working
How Long to Charge Apple Pencil – Charge Quickly
Generally, every lithium-ion based battery takes not that much time to charge fully, Whether it is any device. As long as, Apple pencil battery is concerned, it also does not take even half an hour to charge fully. So, how long to charge apple pencil. the answer is 10 to 15 minutes.
In some cases, Apple pencil full charge time has been noticed is 11 minutes. With 100% apple pencil battery level, the pencil can last for 12 hours approximately, not less than 8 hours which means that it takes 10 seconds to charge 1%, Which is quite a fast charging time.
Read more: iOS 11 – Advantages and Disadvantages [iOS 11 vs iOS 10]
There is a tip for all the iPad users while charging the Apple pencil. You must charge the Apple pencil when iPad is 100% charged. In this case, the Apple pencil will charge at full speed. In this case, the Apple pencil battery will charge at an average of 1% after every 6 seconds, Which is a good thing for iPad users.
Last words on 
How Long to Charge Apple Pencil
Here were the details of the Apple pencil battery and the time Apple pencil full charge time. As we have already stated that the Apple pencil full charge time can change time to time depending on some factors. So can it's discharge time. Also, the information that we have provided above is only for the Apple pencil battery, not for the others. Because there are many other Apple pencil alternatives which have similar functions. But we do know their full charge time and their battery backup.
Trending: How to Authorize a Computer on iTunes Quickly in Few Seconds
Was this article helpful?