You can appear offline on Steam to everyone or any of your individual friends. I have shared a way in which you will appear offline and still be able to chat with anyone on Steam.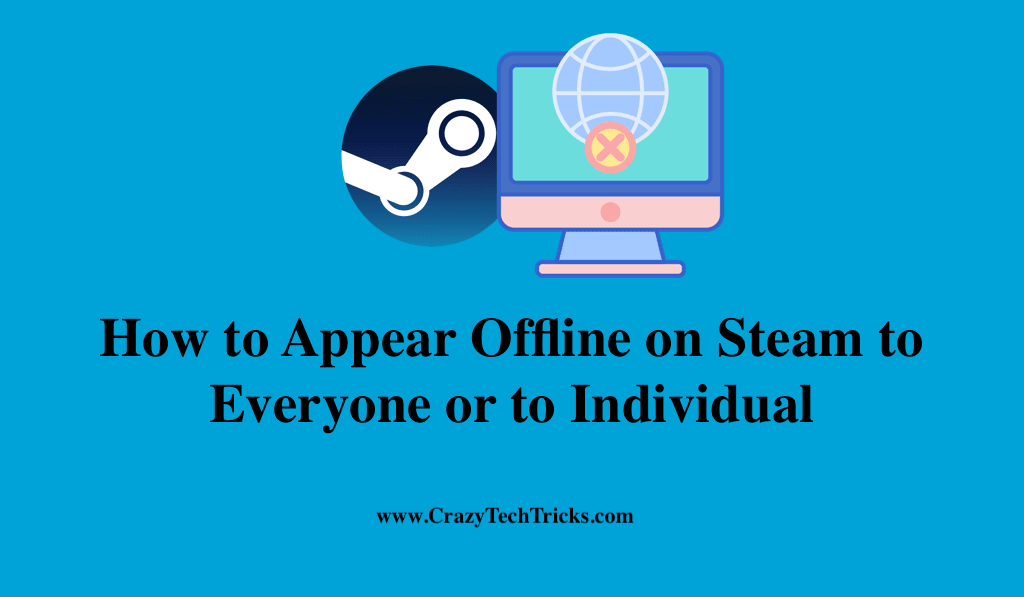 Steam is unquestionably one of the top online game distribution networks in the world, offering more than 50,000 titles. Additionally, the site is used by over 20 million users at the same time during peak hours. Moreover, it is an excellent platform for organizing your games, and it also gives you access to forums and a vibrant community for each game it offers. Furthermore, it offers great bargains and allows you to manage DLC and mods.
Read more: How to Turn Off Steam Achievement Notifications
Steam is also probably your closest buddy if you're a computer player. isn't it? Now, imagine that you've had a tough workday and just want to enjoy gaming on your own to unwind. On the other hand, your friends have other motives that they see you are online and are eager to communicate. If you find yourself in a scenario like this, you don't have to bother much because Steam allows you to stay hidden current status.
Read more: How to Disable Steam Popup Ads
How to Appear Offline on Steam to Everyone
It's undeniable that Steam is among the top prominent platforms for playing downloadable games on PC. Besides the gaming aspect, Steam has a social component. This allows you to add friends and do other things. Sometimes, there are occasions when you like to curl up with a good book and enjoy being in an alone space. When this is the case, Steam allows you to appear offline on stream even if you're logged in.
However, the following are the procedures to take to do this.
When you start Steam, go to the main panel and click on "Friends."
Now, down the taskbar, you will see "friends & chat". Select that. 
From there, choose Offline. 
In the Steam network now, your friends and total strangers alike will be able to see that your profile is currently unavailable.
Read more: How to Refund Games on Steam
Appear Offline on Steam but still chat
While I'm aware that many of you become annoyed and go offline on stream, you still want to chat with your friends. It's understandable. Isn't that right? So, to do that all you have to do now is carry out the first and second steps outlined above. Only the third step needs to be changed. In the third step, select the Invisible status. When you click it, you'll discover that even though your profile is set to "offline," you can still communicate with your friends.
How to Appear Offline on Steam to One Person
When it comes to appearing offline on steam to a single individual, I must notify you that you are can't appear offline on steam to any specific person at any one time. As a standard status option is to appear offline to everyone. On the other hand, if you select Offline, you will be logged out of the Friends and Chat menus. Also, After Do Not Disturb is turned on, all conversation alerts from Steam will be completely disabled. However, there is not any specific option available to appear offline on steam to one person.
Read more: Play Vampire Survivors for Free
Conclusion
Using steam makes it impossible to determine if they are online or if their game is set to offline. You'll need to find out his Steam name and add him to your friend's list to communicate with him. Additionally, Steam will notify you when he is online as well as the game he's playing at the moment.
Going invisible or offline will make you more focused when you play your favourite games, especially high-octane first-person shooters. As a result, that concludes our discussion, we hope that we were able to help you understand how to appear offline on Steam to everyone.
Was this article helpful?