Hello friends Today I will share a method on how to Refund Games on Steam. Users can take the full refund of any games. You can even apply for gifted games, old games, and games older than two weeks/14 days. Users will get the money directly in thier bank accounts or Steam wallet.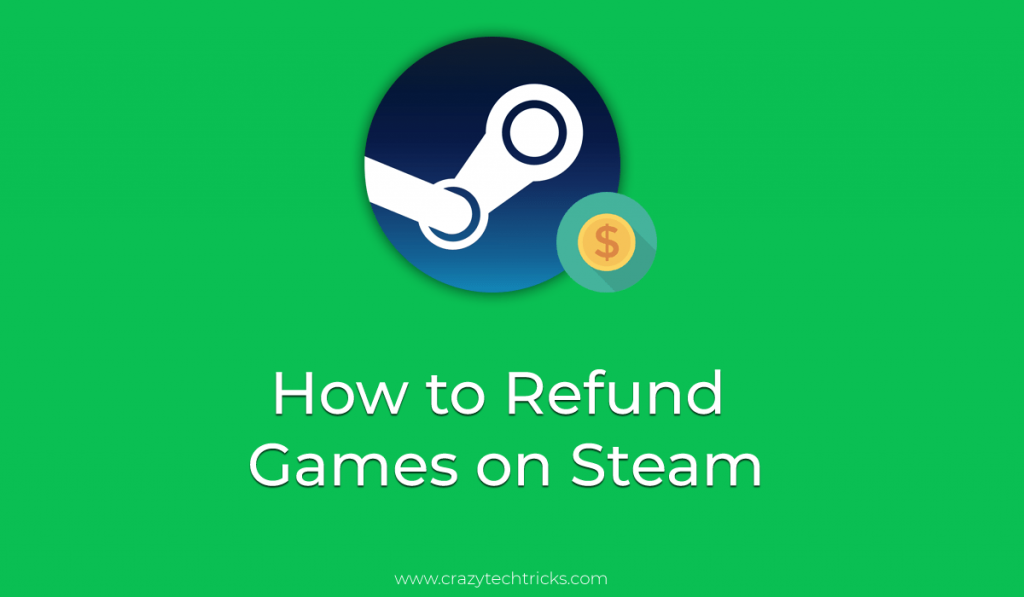 How to Refund Games on Steam – Directly in Bank Account
Steam is an online game platform to play or create a game. Users can get games from any developer or any company. Games like PUBG, GTA V, etc are available on Steam. Users can buy games and play directly on their Windows or Mac. But, sometimes what happens is that we don't get the exact game that we were looking for. However, it also happens that when we play those games, then we face too many bugs in it. Thus, in that case, we want to refund games on steam. Undoubtedly, Steam is the excellent platform that allows us to request a refund. They are very quick in taking your request related to refund.
Read more: How to Find and Add Friends on Google Stadia
---
How to Refund Steam Games
Suppose you have purchased a game from Steam and you have gifted it to your loving one. But, unfortunately, that person didn't like it. So, the first thing which you will think is to take a refund of that gifted game. Fortunately, Steam allows us to get a refund of a game that we have purchased. There is a method available by which one can request for a refund to Steam. Just make sure to follow every step very carefully.
Go to the Steam Support Page.
Log in to your Steam account.
Next, select the game whose refund you want.
You will see several options, you can select any option. I have selected the first option.
Select the option saying "I would like a refund".
Then, click on "I'd like to request a refund".
Now, if you are eligible for a refund then you will be allowed to enter details to get refunded.
Lastly, click on the Submit Request button.
---
Steam How to Refund Old Games or Gifted Games
It might be possible that you have purchased several games and you found that only some of them are good to play. Because we keep enjoying those coolest games that's why we forgot about the rest of the games which are not good to play. Thus, those cheap games get older. But, later on, we realize to take a refund of those games. However, unfortunately, Steam does not allow us to request a refund after 14 days.
---
How to Refund Steam Games After 2 Weeks
If you are here then it means that you know very well that Steam allows the buyers to request a refund within 14 days. And the game should be only played for two hours not more than that. Thus, let me tell you that if you want to get a refund for a game which you have bought. Then, it is not possible. However, you can try to communicate with the Steam Support Team for more assistant regarding the same.
Read more: How To Watch NFL Games Without Cable TV for FREE
---
How Long Does it take to Refund Steam Games
If you have bought a game from Steam. But, you found it not good to play. It was not actually the same as you think. Then, you have definitely requested a refund for that game. The limitation for the refund request is that the game should be not older than 14 days and should be played for two hours only.
If the refund request has been submitted successfully then how long does it take to refund Steam games? Basically, according to the Steam Forum, it takes up to 5 to 7 days to process the refund. Still, if the money is not reflecting in your bank account then it might be an issue of your respective bank.
Moreover, if you have chosen the option of Steam Wallet then make sure to have a look over there that if the money is credited or not.
Must Read: Top 10 Best Games like Freelancer
---
Conclusion
We have seen how we can request for refund games on steam which we don't like on Steam. If you have requested a refund within 14 days, then it's great. But, if you didn't, then you can contact the Help Team for more. I hope using this article you have learned how you can get your money back from Steam if you didn't like a game that you have purchased. Share this article if you know a person who wants to get a refund of a game that he or she didn't like.
Was this article helpful?