Users can use this method to block or unblock someone on Instagram. Users can use their Android, iPhone, Windows, Mac and PC/Laptop. You can unblock several people at once. See the complete list of blocked users and unblock them.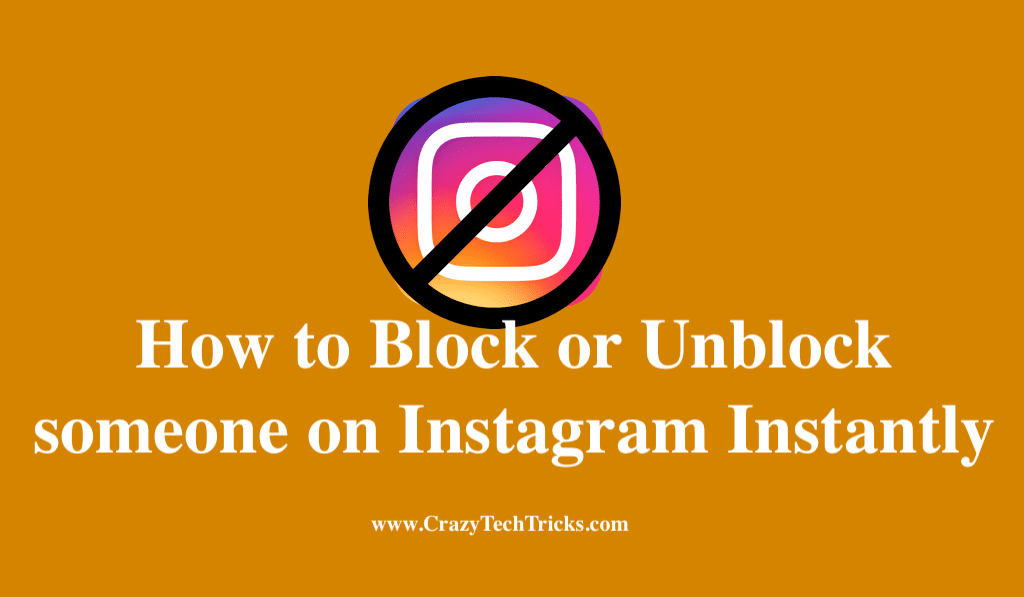 Instagram is one of the best social media platforms where users can share their feed. This is one of the best platforms to share photos with your friends. Sometimes we find ourselves spammed or attacked by someone, so we want to block them to get rid of those users.
Not only this, sometimes we don't want to speak with our friends and don't want to communicate with them. So, in that case, You can block users, where they cannot chat with you, and they cannot comment on your posts, etc. You can also unblock the users you have blocked. Let us know how you can block and unblock someone on Instagram in this article.
How to Block Someone on Instagram on PC/Laptop
Users can use this method on any Windows or Mac PC/Laptop. All you need is the internet and Google Chrome or any Internet browser to open the official Instagram site.
Open the Instagram website > Login to your account.
Read more: How to Change Instagram Name and Username
---
How to Block someone on Instagram on the Android or iPhone
You can use your Android or iPhone. Make sure you are using the official application of Instagram and you have logged in the app.
Tap on the person to open their profile.
That's t you have successfully blocked the person.
---
How to Unblock someone on Instagram on PC/Laptop Online Site
If you want to unblock someone on Instagram using your PC/Laptop online website. Then its not possible as you either need to know the exact URL to unblock or else no other way. I will suggest you to use your Smartphone to unblock.
Read more: How to Delete a Comment on Instagram Post
---
How to unblock someone on Instagram on the Android or iPhone
You can use this method to unblock anyone from your Instagram account. You can see the complete list of people whom you have blocked and unblock them individually.
Open your Instagram app.
You will see the person whom you have blocked.
That's it you have successfully unblocked the person.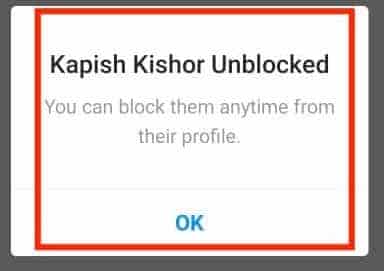 Remember, there will be some cons by blocking persons. We have listed out some of them here.
When you block a person, all the likes and comments by that person will be removed from all the posts they liked and commented.
Once you unblock the people, the likes and comments will not be restored.
Users cannot chat with you through Instagram direct.
They cannot mention or tag you in any of the posts.
And also users will not be notified that you have blocked them.
Read more: How to Get Instagram Dark Mode
---
Conclusion
We hope that in this article we helped you to block and unblock the users on your Instagram. We have mentioned all the steps to be followed on desktop, iPhone, and Android mobiles. It is a bit difficult to unblock a person from PC/Laptops. So always use smartphones.
There is no time frame, and you can unblock or block a person anytime you want. There is no limit on the number to block or unblock the person. You can block several people and unblock them all too.
Was this article helpful?