Hello friends, Today I will tell you a method on how to check is Snapchat down? Users can check the outage of Snapchat and fix it. If your Snapchat is not loading/responding then do follow any of the listed methods to fix the Snapchat issue. Users can use this method to fix snapchat on both Android and iPhone.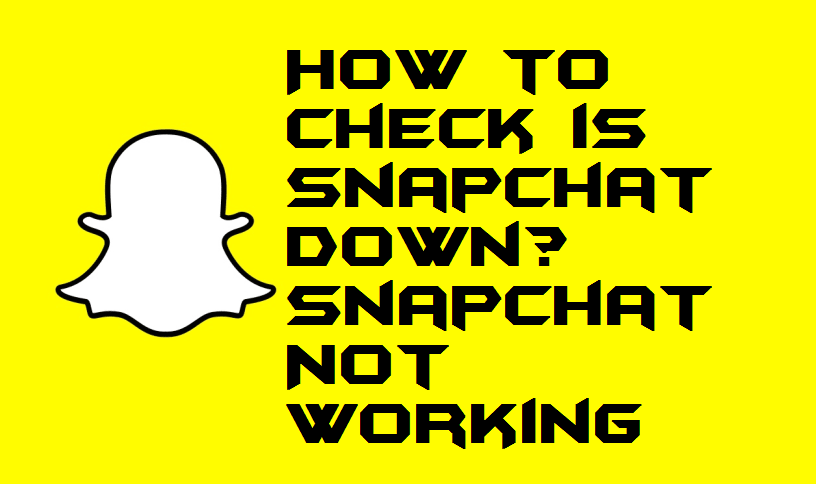 Snapchat is been used by many of the peoples around the world. If we talk about social media platforms then Snapchat is under the list of top 5 social media apps or websites. No doubt that it has some special features which you are not going to get in other apps or snapchat down websites. But, today we are going to talk about how we can check that is Snapchat down or not? It may be possible that somehow you are unable to use Snapchat and Snapchat is not working for you. Then, trust me in these cases, this article is going to help you a lot.
How to Check Is Snapchat Down? Snapchat Not Working – Top 5 Methods
What we are going to learn is how we can identify that Snapchat is down today or not? Not only that, along with that we will also figure out some common problems which many of you guys have reported that Snapchat not working. In this part of the article, there are five different ways given. Using these methods we will be able to fix if Snapchat not working as well as Snapchat is down 2019 or not.
Read more: How to Enable Night Mode in Snapchat
---
Method 01: Check Internet Connection
The first thing which you should check is that the internet connection is working fine or not. But, how you can check that? Let me tell you. Open any web browser and type any website name or generally, we type Google.com because we are all familiar with that. Then, if Google.com opened without any problem then it means your internet connection is running fine. But, if not then go to the Settings > Network Settings and check all the options are select correctly or not in order to use the internet connection.
---
Method 02: Check Snapchat App Internet Permission
Sometimes what happens is that we accidentally mess with the Apps settings. Which causes the misbehaving of that app when we use it. So, the same can happen with the Snapchat app as well. What you have to do is go to the Settings then go to the Manage Apps options. After that, click on the Snapchat app and under the permission option, tick the internet connection option. Nothing else you have to do. If you have done this thing correctly then Snapchat will work fine on your mobile phone.
---
Method 03: Update Snapchat App
If somehow both te earlier told methods are not working for you, then don't worry because you can use this one too. What happens sometimes is that the app got corrupted, or some bugs arise accidentally. So, in that case, it is advised by the developer that you should update the app. The same thing is with the Snapchat if Snapchat is not working. Go to the app store on your mobile phone and update the Snapchat app.
Must Read: How to Recover Snapchat Account With or Without Password/Email/Number
---
Method 04: Reboot Your Phone
We all are familiar with the restarting or rebooting of the mobile phone. Sometimes restarting mobile phones does a miracle and solves the problem which we were looking to solve. If you are having any kind of lagging, the app does not open, the app keeps loading, and more. Then, what you have to do is that simply reboot your mobile phone. It will solve all the problems in a few seconds.
---
Method 05: Check Is Snapchat Down
If you have used everything and found everything working fine, still Snapchat is not working or loading properly. Then, you can use some online websites which will let you check that is Snapchat down or not. The most popular website is www.downdetector.com. You can either go to the website or can click check directly that Snapchat is down? More sites like it are Pingdom.com, isitdownrightnow.com, etc.
---
Conclusion
We have seen how we can figure out that is Snapchat down today or not. Also, we checked how we can solve the problem if Snapchat is not working. There are many methods available regarding these things. But, these methods are the primary way where if they aren't fixed then any of the methods will not help you in that. I hope this article has helped you a lot. You can share this amazing article with others as well so that they can also solve their problems.
Was this article helpful?