Hello friends, Today I will share a method on how to enable night mode in Snapchat. It will make easier for you to use Snapchat at night. Users can reduce all the light emission from their device. It will completely transform the look of your Snapchat with a black theme.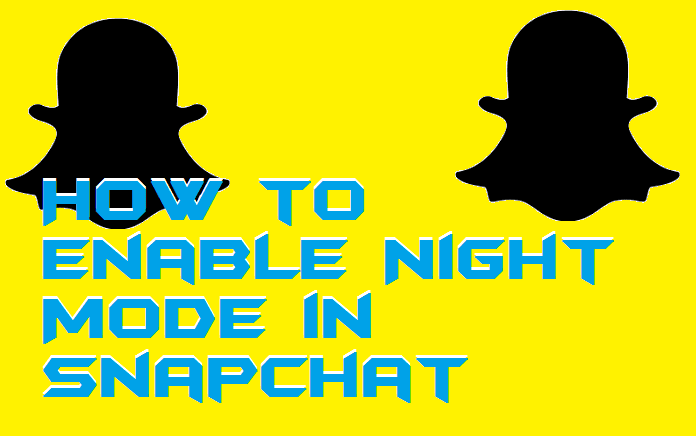 Night Mode or Dark Mode are the two amazing and fantastic things to reduce eye strain. It not only reduces the eye strain of the person but also gives a classic and glossy look to the application which you use in the meantime. Talking about Snapchat, it is a most popular messaging and new feed service that is being used by millions of users worldwide. Today, most of the users of Snapchat are searching for the method to enable night mode in Snapchat. So, I am going to tell you everything about enabling the dark mode or night mode in Snapchat. Also, If your friend has lost his or her precious Snapchat account, then do read this article to help him/her to recover the Snapchat account without password/number/email.
Does Snapchat Have a Dark Mode?
Before you head up to the article further let us discuss that does Snapchat really have a dark mode or night mode? Snapchat has not really rolled out any kind of night mode feature for its users. Yes, you are listening to me perfectly right. But, according to the Snapchat camera feature, there is a tweak by which iPhone and iPad users can take the advantage if night mode in Snapchat. Thus, technically, you can say that the iPhone/iPad users can enable night mode in Snapchat.
Read more: How to Delete Friends on Snapchat – Remove & Block Friends on Snapchat
How to Enable Night Mode in Snapchat iPhone, iPad, Android
If you have read the previous paragraph of the article, then you might remember. That I have said that user who uses Snapchat on iPhone or iPad can only use the night mode in it. Definity, the Android users will be sad because there are no options available for them to enable night mode in Snapchat. However, if you are an iPhone or iPad user, then you can follow the stated step by step guide to enable night mode in Snapchat on iPhone or iPad. You can also learn how you can remove or delete friends on Snapchat if you wish to delete anyone who annoys you a lot.
On your iPhone or iPad open the Snapchat application.
Now, cover the lens of the camera until you see a moon icon on the screen of the Snapchat app.
Make sure you cover the lens using any dark material such as a black color plain paper sheet.
Lastly, take the photo of it by clicking on the capture icon at the bottom of the screen.
Once you have done everything perfectly fine then you will be able to see the Snapchat in all back mode.
Trending: How to Convert YouTube Videos to GIFs
Conclusion
This was the entire article regarding how you can enable night mode in Snapchat. We have seen that we can not enable night mode in Snapchat on Android. However, we can enable night mode in Snapchat on the iPhone and iPad using a simple tweak. You have to remember that there is still no official way available to enable night mode in Snapchat. So, if you wish to have any kind of third party app to do so then you can do that freely. There is no announcement from Snapchat that when the night mode or dark mode will be available for the user who is waiting for it. I hope using this article you have got the idea regarding the title of the article. You can share this article with your friends who want to know how to enable night mode in Snapchat.
Was this article helpful?