Hello friends, Today I will tell you methods to speed up internet on Mac. You can increase the internet speed Mac. Users can increase both upload/download speed. You can increase internet speed on Mac by following are caching method.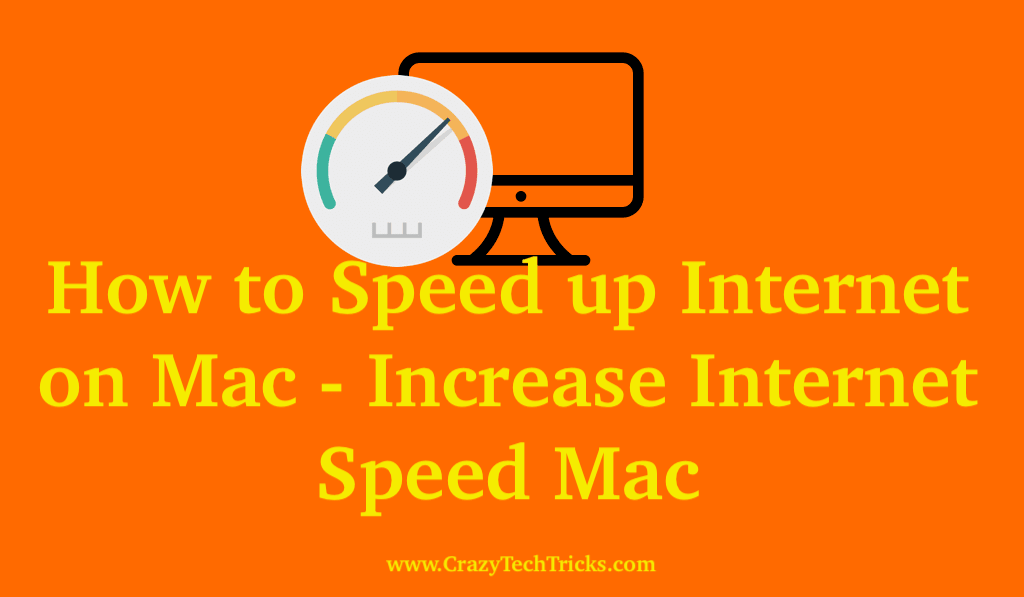 Do you own multiple Mac devices such as iPhones and iPads, Mac PCs and Apple TVs? What about Macs, or Apple TVs? Did you ever think about the amount of bandwidth all these Apple devices use for downloading the same updates, content, and media individually? Does that make your internet slow on these Mac devices?
How to Increase Internet Speed on Mac
Well, Content Caching is the solution you need desperately. Although used by large institutions mainly, this feature of Apple transforms your Mac into a cache for every iOS, macOS and Apple TV system connected to a network. The highlight was previously available exclusively to the macOS Server, but now, the macOS High Sierra offers this to all Mac users by default. What does it mean? Caching can be set up for your Mac device freely at home now. Users can use this website to test internet speed.
Read more: Top 10 Best Antivirus for Mac
The setting up of your cache is quite comfortable and a great way to put a cap on the bandwidth usage of your Mac devices or to make the download run faster in them. The only thing you require is a Mac running High Sierra and preferably the one having a constant connection to your network through Ethernet.
Network Speed Test Mac
We will suggest you check your Internet speed. Your Internet speed will tell you where is the main problem. You can check your Internet speed online. There are several websites where you can visit and check your Internet speed. If you see high download and upload speed in the test. Then, you can use our method to increase internet speed Mac.
Read more: How to Wipe a Mac to Factory Settings without CD 
How to Get Rid of Slow Internet Speed on Mac
The internet speed may get slow due to a variety of factors. It can be something as simple as a tangled, messy browser or the location of your router. While some of them cannot help you in faster connection from your Mac such as the router positioning, most of them can be corrected quickly.
How to Speed up Internet on Mac
A slow internet connection destroys your productivity and is incredibly frustrating to use. So, let's see how you can fast up your internet connection a Mac.
First of all, select a computer which will operate as your cache. It can be a Mac desktop in ideal case having a connection to your network via Ethernet as Apple doesn't recommend caching over WiFi in spite of its possibility.
Now, go to System Preferences and then "Sharing" on the chosen computer.
Tick the "Content Caching" option in the left side panel of the Sharing screen.
You've just set up your cache.
Now, in case you want to put a limit on the cache, just tap the "Options…" button at the bottom right side of your screen.
Now you can change your cache storing location from here and also put a limit on its size.
Just uncheck the "Content Caching" to disable it later.
How to Increase Upload Speed Mac by Caching
Any software update, or app download, or iCloud document, or even iTunes media you download on your network ends up in the cache of your device. If another device connected to the network needs this file, it will then check the cache first meaning it will pick that file from your computer instead of the internet thus saving the bandwidth of your internet and allowing faster downloads.
Read more: How to Install Windows on a Mac
Conclusion
So, now you know how easy and straightforward it is to increase the download speed of your Mac devices. You don't need to be a tech wizard to do that. All you have to do is change the cache setting of your Mac computer, and the rest will be taken care of itself. Do share this article with your friends.
Was this article helpful?