Hello friends, Today I will share several methods on how to clean Apple AirPods and their charging case. Users can remove all types of stains from their Apple AirPods. You can use cloth and special liquid which is easily available to clean the Apple Airpods. It will make your Apple Airpods like new one.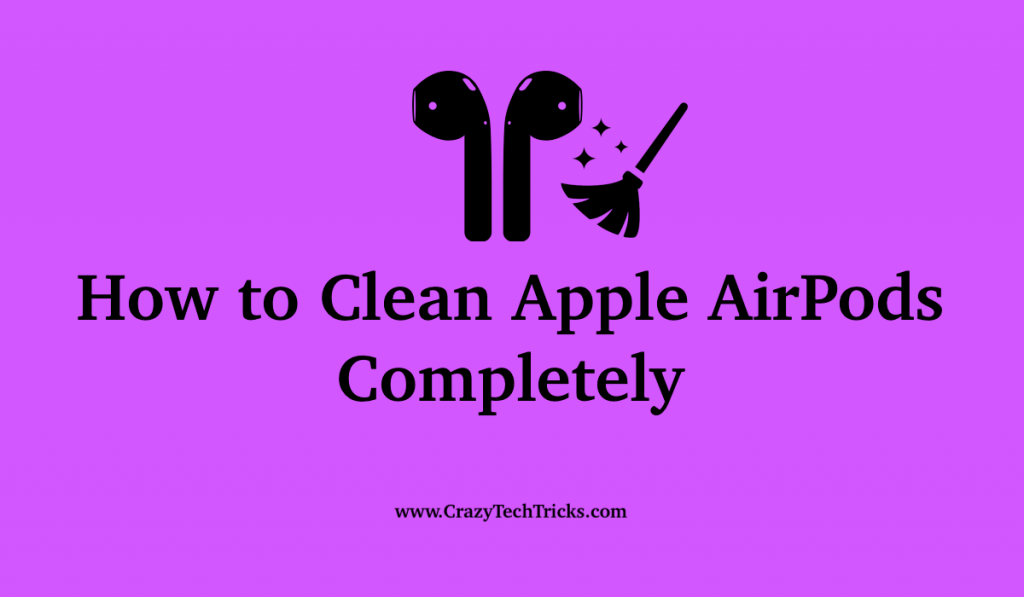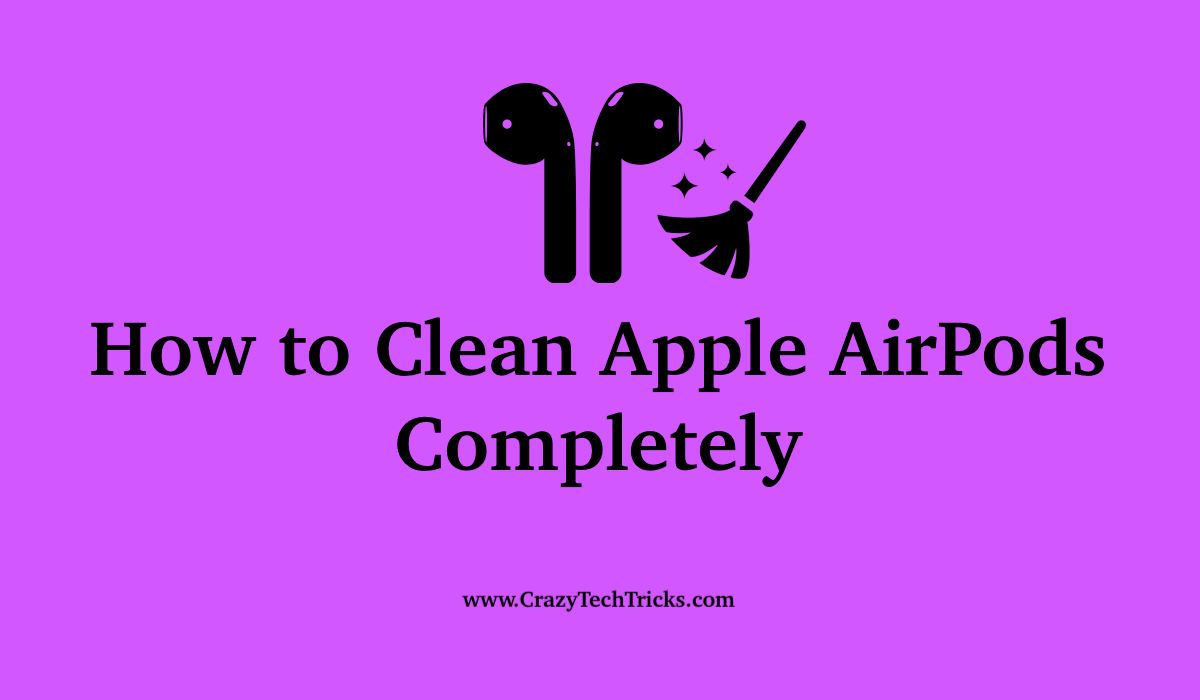 If you own an Apple device that is compatible with the AirPods and you use them on a daily basis, then over time with the use of them you can develop dirt or wax on it, and probably you will need to clean them. But there are different methods of cleaning your AirPods safely so that they are not damaged or are broke.
The next section will inform you about the different techniques and methods that you can use to clean your dirty Airpods.
Read more: How to Connect AirPods to Android
---
How to clean Apple AirPods
The Apple AirPods are constituting of an earbuds holder and the pair of earbuds. Cleaning both the earbuds holder and the AirPods are a task that has to be done with precaution otherwise you could damage your accessory.
You will need some tools for the cleaning of your AirPods. These tools are used to clean your peripheral with minimum damage and harm. Be careful while using these tools, as a rigorous use of these will definitely damage your AirPods and will damage you peripherally.
Read more: How to Connect AirPods to PC
---
The tools that are used to clean Apple Airpods
"Rubbing Alcohol" for cleaning.
Dry and soft cloth.
"Q – tips", used for cleaning the speaker area.
A scraper can be a screwdriver or any tool with small front.
---
Method 1: Clean your Airpods using a lint-free cloth and water
If your AirPods are dirty or stained due to being exposed to any stain-causing product, then you can follow this method to clean Apple AirPods.
Take a slightly wet cloth and then clean your AirPods.
After cleaning, you can dry the peripheral with the lint-free cloth.
Make sure that they are thoroughly dry before putting them into their case.
You have to take some precaution while using this method. As you are using a water medium. You need to avoid that no liquid gets into the openings of the speaker or your device would be done for. Use a cotton swab and clean your microphone area and the speaker area of the Airpods.
Must Read: How to Reset AirPods
---
Method 2: Use Rubbing Alcohol and "Q-tips"
You can use rubbing alcohol which is a little diluted and has a large percentage of alcohol. It allows the alcohol to dissipate quickly from the device.
Use the tool for scraping all the dirt and wax that is accumulated over the earpiece of the AirPods.
Use Rubbing Alcohol to clean and disinfect the AirPods.
After you have successfully cleaned the earpiece section of the Airpods, proceed further by dipping your "Q-tip" or a "lint-free" cloth in the rubbing alcohol for cleaning the stains and at the same time, you are also disinfecting your AirPods. Rubbing alcohol is used to disinfect wounds and is a really useful liquid for cleaning devices as the high concentration of alcohol makes it dissipate much quickly.
Note: After following this method, make sure to keep your AirPods out for some time so that it dries up properly.
---
How to Clean Apple AirPods Charging Case
You need to clean the charging case of the AirPods if any dirt is accumulated within it. You can clean the dirt accumulated in the charging case by using compressed air. It can be used to blow away the dust accumulated. You can also use a lint-free cloth to clean the charging case inside out with the use of Rubbing Alcohol. You can remove debris from the charging connector using a smooth bristle brush.
---
Conclusion
Apple AirPods are really good peripherals from a really prestigious company. Airpods are really popular for their rigidity and quality of the device. This article will educate you with the knowledge to clean Apple AirPods safely and without damaging them. It also tells you about the tools that you require to clean the Airpods properly.
Was this article helpful?