Hello friends, Today I will tell you a method on how to delete all iMessages on Mac OS. You can clear the complete chat history from your MacOS. I have shared a method which will also remove your archive text messages from Mac. It will also delete the history of all iMessages. Users can delete all messages at once from their Mac.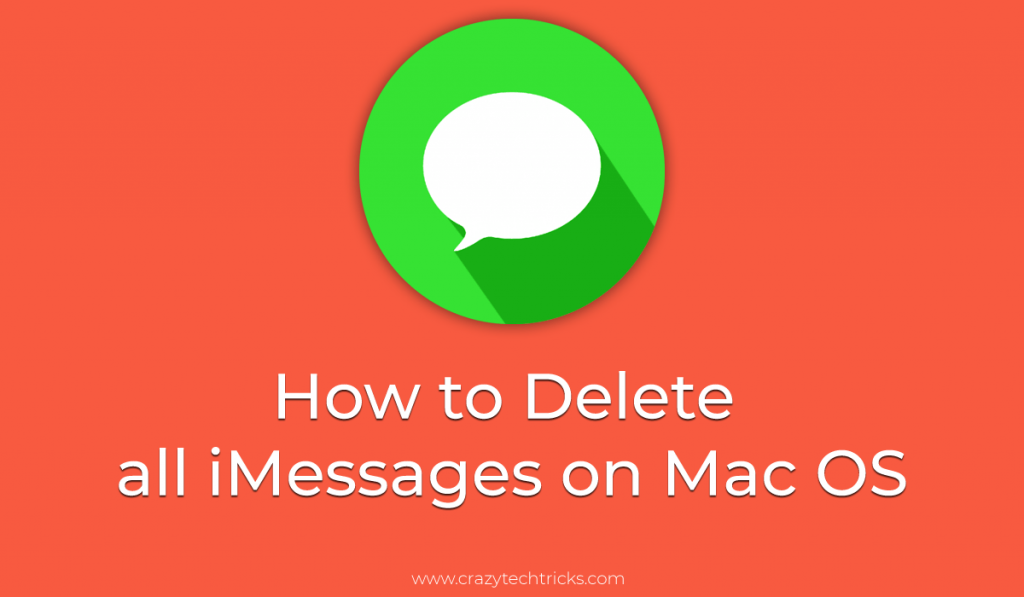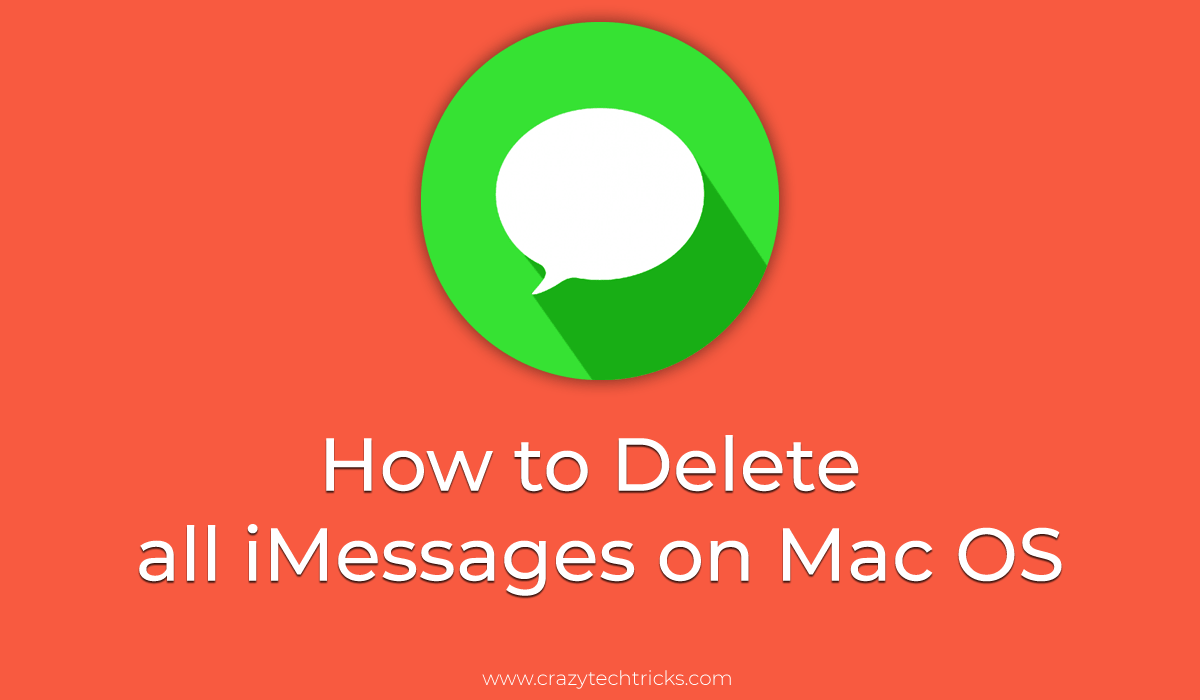 The beautiful thing about Apple's Message app is that it stores all your messages and history. Such that you can find it later when you need them. Moreover, you can also retrieve lost chat or conversation from the archive box if you have accidentally lost them. Not only finding it on Mac, but you can also recover it on your both iPhone or iPad too. But, what about if you want to get away on how to delete all iMessages on Mac? Maybe you are uncomfortable by a message, and you want to delete them. It may also be possible that you want to close your account and want to know how to remove all iMessages on Mac. So, here is the solution for that.
How to Delete all iMessages on Mac OS
Deleting a message on iMessage may be painful if you have to delete it one by one. So, is there any option to remove all iMessages on Mac Os? Well, yes. There is a successful way to delete all iMessages on Mac. There is a select all option in the edit tab on iMessage or Message app. But, the sad part is that it didn't work. Yes, it didn't work to select all the chats or messages.
However, if you want to delete messages one by one, then you can use a combination of command key and the delete key. But, there is a simple way by which you can follow up to delete all iMessages on Mac. You can only hold up the option key with the command key and keep clicking on the delete key. You will find that the messages are going deleted one by one. It will save your precious time as well as protect your workforce both. Users can event setup VPN on Mac.
How to Clear Chat History in iMessage on Mac OS
In the iMessage app, you will find that it captures the chat history of all conversations. So, the question that arises here is that how we can clear the chat history of iMessages on Mac OS. Generally, what happens is that the iMessage captures the chat history by default. So, first of all, we have to fix that so that the iMessage will not take the chat history in the future. After that, we have to delete all the captured chat history that has been taken by the iMessage app. Users can delete large files on Mac.
---
Part 1: Disable – "Save history when conversations are closed"
Open the Messages app on your MacBookok.
Now, click on Preferences from the menu bar of the Messages app.
Then, go to the General tab.
Untick the option of "Save history when conversations are closed."
That's it. Now, no more chat history will be captured from your messages.
---
Part 2: Delete iMessage History using Finder
Terminate the iMessage app on your Macbook.
Now, launch the finder and press CMD+Shift+G.
Type ~/Library/Messages/ in the dialog box.
A folder will be opened where you will find three files that are chat.db-wal, chat.db-shm, and chat.db.
Simply, deleted all those files and that's it.
---
Conclusion
We have seen how to delete all iMessages on Mac and how to clear chat history on Mac OS. These were the most straightforward way which I have shared with your guys. If you have accidentally deleted any message, then you can retrieve it later on as I told earlier. I hope now you can delete all iMessages on Mac. If you found this article helpful, then you can share this with your friends so that they can also learn about the method on how to delete all iMessages on Mac.
Was this article helpful?