What is iPhone 14 satellite connectivity? How can you make the best possible use of it? If you have doubts about how iPhone 14 satellite connectivity works and how the same can be activated on your phone then stay on the article.
iPhone 14 is one of the most trending phones among all the brands. Its unique features are the main key reason people get attracted to the brand. iPhones have always been the best when it comes to launching a new model. Every model differs and has something new to offer every time. Similarly, the iPhone has introduced a satellite connectivity feature in its devices. This is in the name of the Find My application on the device.
Read more: IS IPHONE 13 WATERPROOF OR WATER RESISTANT?
What is iPhone 14 Satellite Connectivity?
iPhone 14 satellite connectivity is a system in which you can send your live location and status via satellite. This application tracks your current location with the help of a satellite in case of an emergency. You can send your trace and status without the help of the network and internet. The application "Find My" on your iPhone is connected to the satellite. To get the best out of this application you have to activate the same on your iPhone.
How does iPhone 14 satellite connectivity work?
The main purpose of iPhone 14 satellite connectivity is to track your live location in case of emergency. The application first connects with the satellite. This can only work when you do not have a proper network on your phone. Basically, your device is out of the network coverage area and you are stuck.
In this case, you will find an option on iPhone 14 and iPhone 14 pro to send emergency messages via satellite. The message you send will take from 15 seconds to 1 minute to send. This is not done in a single second like your normal networking message.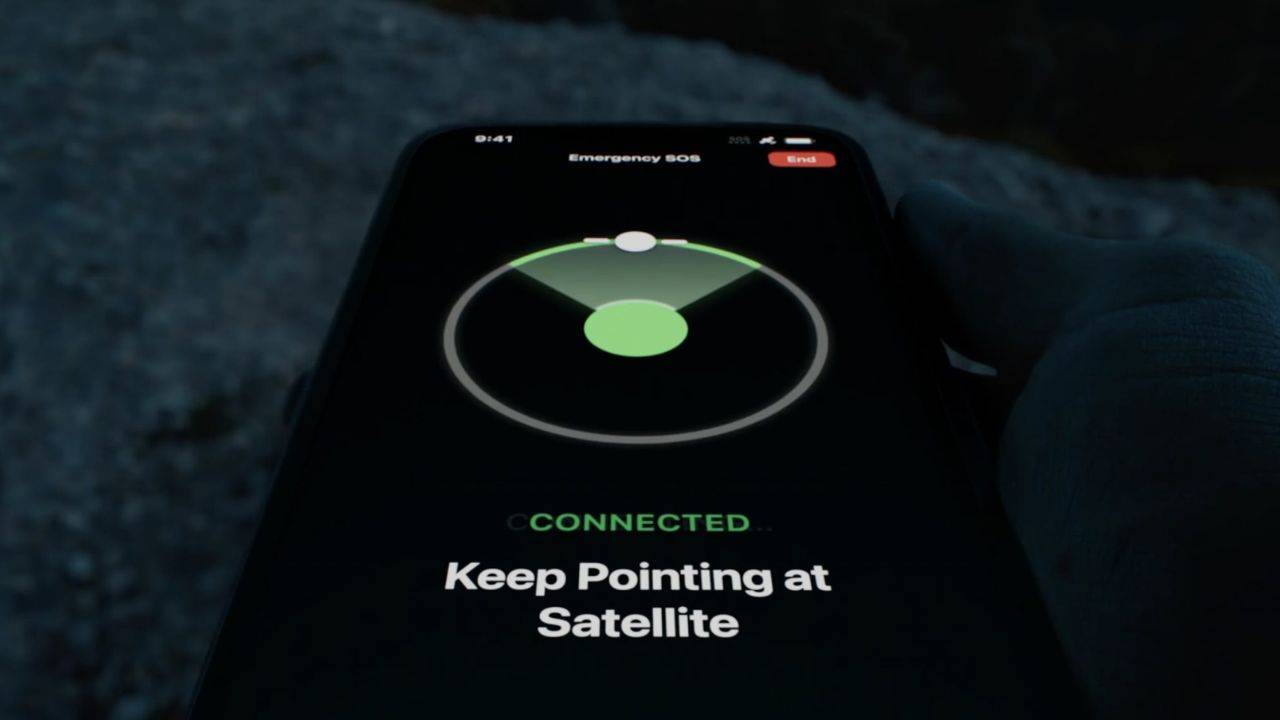 Read more: HOW TO TURN OFF THE FLASHLIGHT ON AN IPHONE 13
Since the application uses satellite it takes time to connect and send the message. The application first detects and then connects with the satellite. Once the satellite is connected then the message is sent. If you are in a dense area then it will be a little difficult to connect with the satellite. You cannot connect with the satellite if you are not directly under a clear sky. Also, the message time also increases if the length of your message is too long.
The availability of satellite networks also matters in this case. If you are under a clear sky then connecting to a satellite will become easy. The application can easily detect the satellite and send your message. Try to keep your message short and informative. The longer the text the longer the sending time. Thus make sure to keep it very short and to the point.
Read more: HOW TO SHOW BATTERY PERCENTAGE ON IPHONE 12
Settings to do before using iPhone 14 satellite connectivity application
There are certain settings that you have to make before using the application. These settings should be done before you are in any emergency situation. It can be done the moment you activate your iPhone because you never know when the emergency strikes. These settings are a must if you want to connect with your emergency phone contacts. Below mentioned are the advanced settings that you should complete.
Set up Medical ID
Medical ID is a report which states your current medical condition. You can mention the things you are allergic to. The medical conditions you face on a daily basis. Any disease or disability that you have. The medications you are on and much more. You have to create your complete medical ID report on the device. This report is basically needed in the case of an emergency. An individual can easily understand your medical conditions and help you in the best possible manner.
Share Emergency Contacts
Under this stem you have to set certain contacts as emergency contacts. This can be either your friends, siblings or any family member. But make sure to set the emergency contact in advance. This can easily help the application to connect you with the right person.
Read more: HOW TO TURN OFF VOICE CONTROL ON IPHONE 11 PERMANENTLY
Share your Location
You can also share your current location with any of your contacts. Once you share your location your location gets updated every hour and notifies the other person. Similarly, the opposite person can also share his or her location with you for a track. Example: Your son has an iPhone and you stay in different cities. In order to check if he's reached college safely, returned safely, is in a safe area or not. This can be quite helpful for anyone concerning the safety of their loved ones.
Take a Demo
Another important step is to take a demo. The demo should be taken once you start using the phone. As stated, an emergency does not inform prior before coming. Thus, you have to take a demo before you are stuck in any bad situation. A demo can help you understand how you can use the application in case of emergency, the way satellite connectivity works and the time taken to send the message.
To take a demo test you have to go under a clear sky. There shouldn't be any dense surrounding around you like bushy trees, mountains or unclear sky. These things hinder the satellite connectivity of the device. Follow the below steps to take a demo
Go to settings on your device.
Select Emergency SOS.
Click on take demo under emergency satellite connection.
Set up medical ID, location and emergency contacts in this step.
While taking the demo it is important that you turn on your current location.
How to do iPhone 14 satellite connectivity on the device?
iPhone 14 satellite connectivity can be used if you are out of network coverage. In this emergency situation, you can easily get yourself tracked with the help of Emergency SOS. For example:
Read more: ADVANTAGES AND DISADVANTAGES OF IPHONE 11
You are an individual who has asthma and does not have your inhaler. Your car has broken down in the middle of a remote area where there seems to be no cellular network. You get panicked and start breathing heavily. Before the condition gets worse you can send emergency help requests to a nearby medical department. Follow the below-mentioned steps that can help in your case of emergencies.
Turn on the satellite connectivity on your device
Follow the instructions precisely mentioned on the screen to activate Emergency SOS.
Keep the phone in an open area. Do not take it to a dense area that can disconnect your network from the satellite.
Once the satellite network is found you can type in the text.
The text message should be very short and accurate. Example: Broke my leg. Please help.
Do not write the entire story in the message as the length of the message hinders the lag time.
You can also make calls via satellite connectivity. In case the call isn't reaching then try texting.
How does a Satellite Help Emergency Contacts locate you?
Once your device is connected to a satellite your message reaches the nearest emergency center. The center will respond back asking you the reason for the emergency. Once the center gets in touch with you they can easily track your current location and your battery status. They can even ask you questions related to your current health condition like breathing pace, level of injury, etc.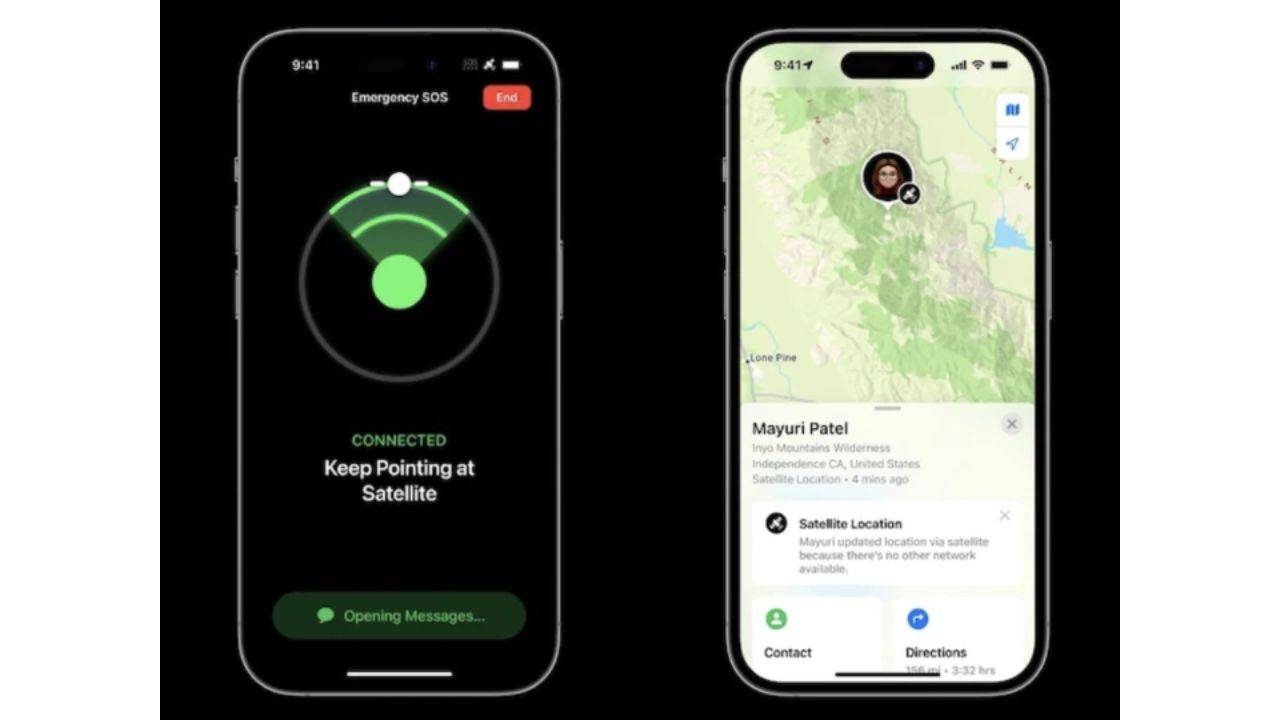 Read more: HOW TO CLEAR RAM ON IPHONE 11, PRO & MAX
If you have set your medical ID and emergency contacts then it will be helpful now. Your medical reports will be shared with the medical department which is in touch with you via satellite. The conversations you have with the medical department will be shared with the emergency contacts that you have set. This will make your emergency contacts get to know your current condition and location. It is the best advantage of the iPhone 14 satellite connectivity feature.
Read more: HOW TO DOUBLE CLICK TO INSTALL APPS ON IPHONE X
Conclusion
The satellite connectivity feature is great when it comes to saving lives. This application is loved the most by its users. You can find a satellite connectivity app on iPhone 14 and iPhone 14 pro. This can easily be used free of cost for two years after the activation of the device. Post the completion of the two years it becomes chargeable. Make sure to make use of this application on your iPhone in case of an emergency!
Read more: HOW TO FORCE CLOSE APPS ON IPHONE X
meta description: If you don't have Location Services turned on for Satellite Connection, you're prompted to turn them on before you start the demo. Here's how to set up the SOS Emergency vis Satellite feature on your iPhone 14 model: Step 1: Open the Settings app >> Tap Emergency SOS
Was this article helpful?