I will tell you a method on How to Enable YouTube dark mode in Android. You can use this method to turn on dark mode while watching on YouTube. Users can use this method without root. I will share an inbuilt method to use YouTube dark mode in Smartphone.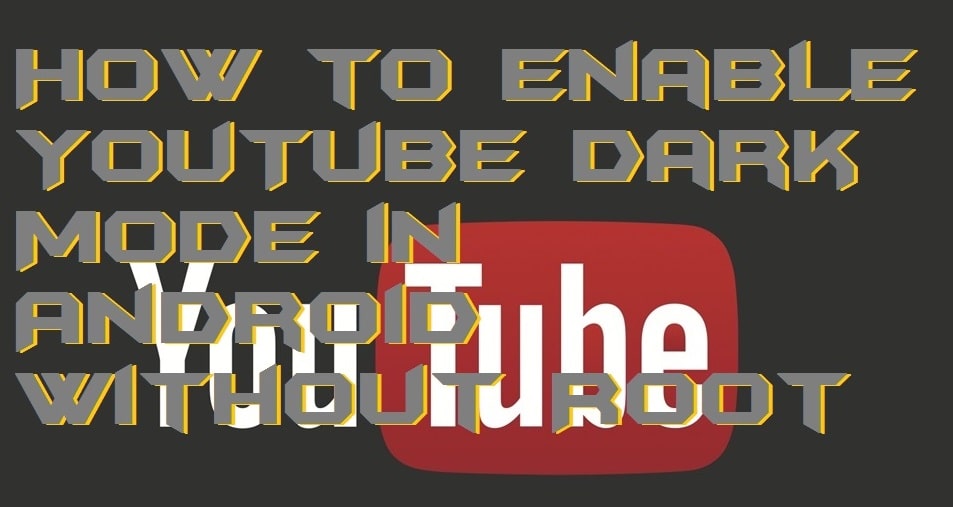 For a long time, Android users had been begging  Google to enable Dark mode in their Android phones. Which is finally available and users can Enable YouTube Dark Mode in Android now, which is good news for Android users. However, YouTube dark mode android apk is available on the internet that lets you do the same, but now Google has officially released this feature. Therefore, we need not use it anymore.
What is Dark Mode
Dark mode, as the name implies, is mode or kind of setting that turns the screen into dark color. Similarly, YouTube dark mode is a mode that changes the layout of the YouTube app to dark. The main reason for using this mode is that it saves battery and also protects eyesight during the night especially when you are using a phone with AMOLED screen such Samsung J7. You have been using YouTube in white layout since the beginning. But now it is time to bring some changes to the layout.
Read more: How to go Frame by Frame in Youtube – Youtube Frame by Frame
Why choose Dark Mode
As the name implies, Dark Mode turns the screen layout in black. When you use any app or even phone the brightness of the phone affects the eyesight. Turning Dark Mode on will lower the light and eventually it will save your eyes from getting harmed. Another reason is that when most of the area of the screen gets black, Most the pixels will turn off which will save battery utilization of your phone. Therefore it is recommended to use not only app but your phone in Dark Mode.
Read more: How to Enable YouTube Dark Mode in iPhone – 100% Working
Enable YouTube Dark Mode in Android – Change YouTube to Dark/Black Mode
It is an inbuilt method to enable YouTube dark mode in Android. Users can view YouTube videos at night easily by using this method. You don't need to download any app or software. You just need to edit a few settings.
Tap on the Top right icon in the YouTube app. It will open your YouTube Account.
Now, select settings, which is the sixth option in the list you see.
You will see some setting options, from these tap on general.
 From the general settings options, you will see "Dark theme." Tap on it to enable.
You are done. Now you can use YouTube in dark mode and can save your battery life as well your eyesight.
Read more: How to Set Parental Controls on YouTube for PC/Laptops – Restricted Mode Filtering YouTube
Last words on 
Enable YouTube Dark Mode in Android
There are several apps, mods and other tricks available on the internet that might help you do the same. But we recommend not to use them because these apps may ask permissions to root your Android which could be detrimental. Just update your YouTube app and surf YouTube in dark mode. It doesn't just save battery and protect eyesight, but also gives your videos a classic look while they are being played.
Trending: How to watch 'This Video is Not Available in Your Country' – 5 best methods [Watch Blocked YouTube videos]
Was this article helpful?