Hello friends, Today I will share a method on how to fix earbuds by your own. Users can fix their Earbuds without soldering. I will share easy manual methods to repair your earbuds. You don't need to take your earbuds to repair shop, and users can fix them on their own.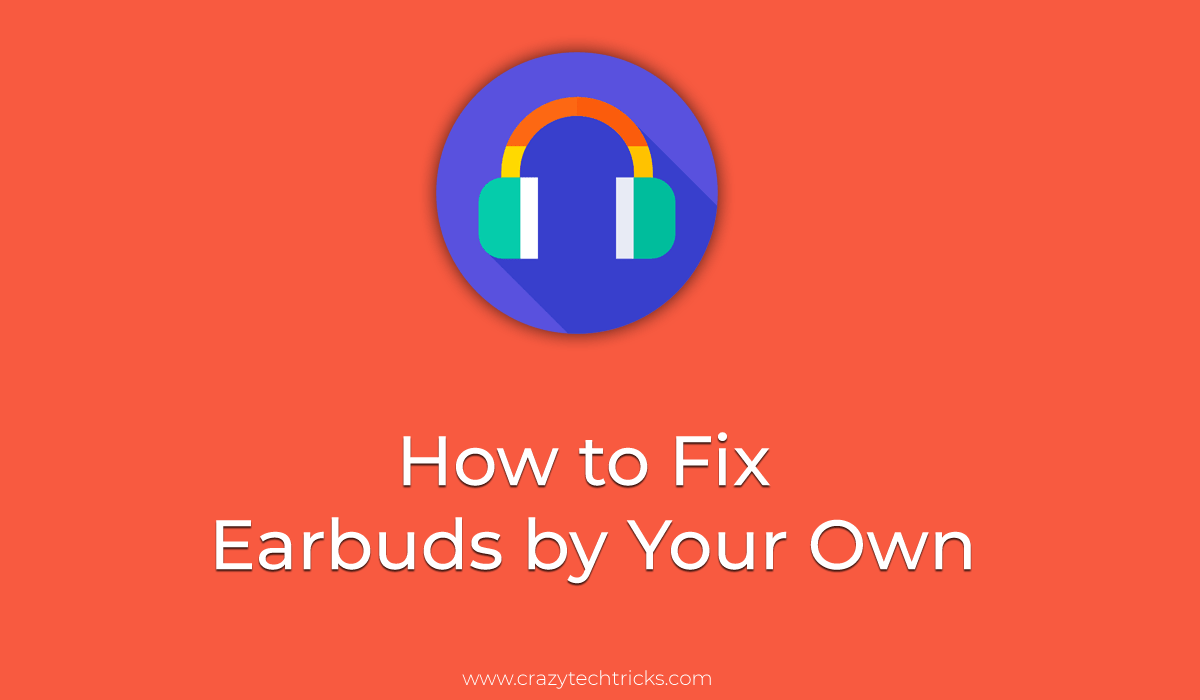 If your earbuds are damaged, then it doesn't mean that it can not be fixed. Especially if you have paid a hefty amount for those earbuds, then you will never think about purchasing a new one. Earbuds can be damaged very quickly because they are subjected to use frequently. Then, you can fix earbuds by your own. It might be also possible that your earbuds are out of the warranty period. So, you have to fix earbuds by your own.
How to Fix Broken Earbuds
There are various ways to fix broken earbuds. But, the thing is that fixing broken earbuds depends on the damaging condition of the earbuds. What you can do to fix broken earbuds is that identify the defect first. Once you have identified the defect. Then, try to fix it according to their suitable methods. For example, if both sides of the earbud are not working, then try to plug out and pug in again in a proper way. This may be helpful in this situation.
Read more: How to Connect AirPods to Android
How to Fix Earbuds that Work on One Side
Personally, it happened to me. I was listening to a song from my earbuds. Suddenly, one side of the earbuds stops working. I was shocked at that moment. But, let me tell you what I did to fix earbuds that work on one side only. I take the earbuds on my hand. I blow some air in the earbuds. Also, I cleaned the jack of the earbuds too. After that, I plugged in the earbuds again to start listening to a song. Boom, my earbuds start working again in a perfect manner.
Trending: Advantages and Disadvantages of Headphones – Pros & Cons
How to Fix Bluetooth Earbuds When Only One Side Works
If you have a Bluetooth earbud and only one side of that earbud is working. Then, the most common reason is that you have disabled that side of the earbud from the settings. It may also be possible that the device from which the Bluetooth earbud is connected is at a long distance. So, this will affect the strength of the connection and the sound will stop coming out from one side of the earbud.
Must Read: How to Reset AirPods – Troubleshoot Apple AirPods
How to Fix Earbuds Without Soldering
If your earbuds are damaged and you do not want to fix earbuds without soldering then there is a possible way available by which you can fix it. The only thing which you have to do is that take your earbuds to the service center or the shop from where you have purchased it. If it is under warranty period then you will get a new one otherwise they will fix it for you by charging some fee for it.
Conclusion
This was the entire article about how you can fix earbuds on your own. We have seen in how many ways we can fix it. There may be more ways available to fix earbuds on your own. However, if you are using Aripods and you find an issue with that then you can reset Aripods to fix it. I hope using this article you have fixed your earbuds in a proper manner. Share this article with other people also so that they can also fix it if they are having an issue with their earbuds.
Was this article helpful?