Hello friends, Today I will share top 10 best Grammarly Alternatives. We have shared several free Grammarly Alternatives. All these Grammary Alternatives can be used on both Windows/PC and Mac. Users can even install chrome or any other browser extension. These alternatives have several new features to improve your writing. Users can use these Grammarly alternatives directly on their computer/Laptops.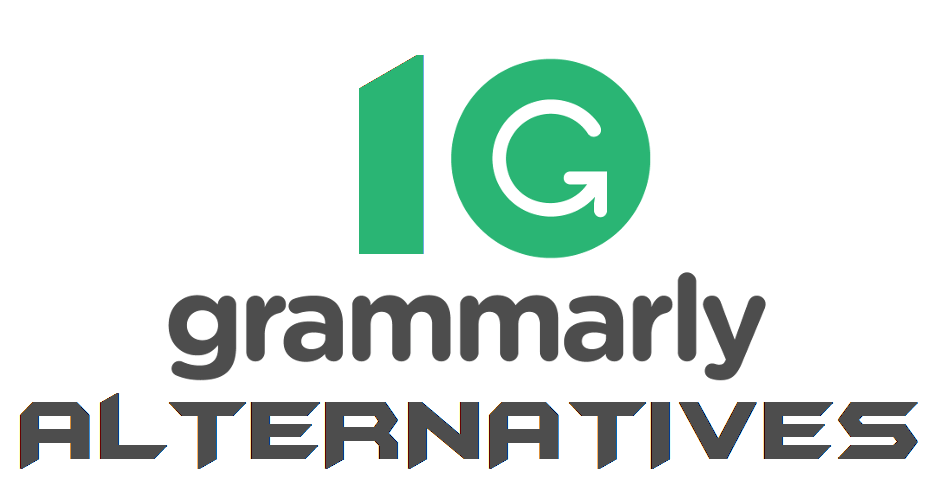 Why we need Grammarly Alternatives
The reason behind that why we need Grammarly alternatives is its pricing. Well, there is no doubt that Grammarly is the best grammar and proofreading tool. But, at some place, we need the Grammarly alternatives. Suppose, you have a little amount to pay for grammar tool or you cant afford Grammarly as Grammarly is a high budgeted proofreading tool. Though, what you will do? At that moment you will choose a good Grammarly alternative which can give you features as similar to Grammarly, right? You can also consider a situation to understand that why need Grammarly alternatives? That if you do not want to pay much amount as Grammarly is taking then, of course, you will go to the best Grammarly alternatives.
Read more: How Old is My Computer/Laptop – Top 2 Ways to Check without any Software
Top 10 Best Grammarly Alternatives for Windows & Mac 2018
Are you looking for Grammarly alternatives? If you are saying yes, then let me tell you that this article is for you. In this article, I am going to show you top 10 best Grammarly alternatives for both Windows and Mac PC/Laptop. Frankly, there is no doubt that Grammarly is the best grammar tool ever for Windows and Mac both PCs. But, sometimes we need the alternatives of a specific tool or software. Thus, to show you the best Grammarly alternatives I have made a list of top 10 best Grammarly alternatives for Windows and Mac PCs. Let's share the list from one to ten serial-wise and check what are the best Grammarly alternatives.
Grammarly Alternatives for Windows & Mac
WhiteSmoke

Ginger

ProWritingAid

PaperRater

1Checker

Slick Write

OnlineCorrection

HemingWay

Reverso

SpellCheckPlus
---
WhiteSmoke
WhiteSmoke is very efficient proofreading tool for English writing. It offers some functions like grammar, punctuation, spell checking, style writing, etc. It is available for all devices such as Android, Windows, Mac, iOS, and more. This software contains more than 120 writing templates such that you can use it for the resume, reposts, thank you card, etc. It supports over 55 languages for translation. It can check 16 different areas of the sentence like tense, punctuation, fragment, and more. However, it also offers a better explanation and how to use a word perfectly in a certain place. Overall it is the best package which can be considered as the Grammarly alternatives.
Read more: Top 10 Best Sites Like Primewire – Primewire Alternatives [2018]
Ginger
Ginger is the brilliant tool which can be used by students, teachers, bloggers, etc. It supports almost every devices such as Android, iOS, Mac, and Windows. Ginger delivers a great convenience to its users. A user can use Ginger tool as the proofreading tool. It can also be used on to the website for writing contents correctly such as WordPress, Drupal, Joomla, etc. It highlights the grammar error that needs to be corrected. Ginger supports up to 40 languages which include Chinese, French, Urdu, Hindi, Arabic, and Russian. You can find Ginger on two different versions that are a free version and paid version. You should give it a try as a fantastic Grammarly alternatives.
Read more: Top 10 Best TeamViewer Alternatives – Remotely Use Windows PC/Laptop
ProWritingAid
ProWritingAid is a fantastic Grammarly alternatives when you are searching the best grammar tool in a budgeted price. However, it came with free and paid both the services. But, the paid service will amaze you if you will compare it to Grammarly. You can use it when you are typing contents on websites like Gmail, WordPress, Facebook, and Twitter, etc. Even though you can use its integration features to connect your MS Office and Google Docs accounts with it. ProWritingAid also offers many types of writing styles which are offered by Grammarly as well. It can correct your content in 25 different methods.
Read more: Top 10 Best Putlocker Alternatives – 2018
PaperRater
PaperRater works on computer algorithms. However, it does not have any extension for any device. A user can use its service on their website only. When you put words in the textbox, then this will show all the errors and misspellings that needs to be correct. Overall, it does all the necessary thing which a grammar tool should do. It is integrated with the proofreading tool so that you can you have to paste the text Plagiarism Checker separately. It is not much good as compared to Grammarly. But, if we talk about free service then, of course, it can defeat Grammarly, and that is why it is in this list of Grammarly alternatives.
Read more: Top 10 Best Tinder Alternatives – 2018 Must Check
1Checker
1Checker is the flexible Grammarly alternatives. It is available for Windows, Mac, etc. It can be used to integrate with the MS Word and MS Outlook. 1Checker works as the Natural language processing system that is the combo of computer science and Artificial language. When you click on Review, then it will show you the percentage of the Grammar, Spell, and other errors. It highlights the errors and shows the tip which can use as the helping hand to write grammar error free content. Also, it has the inbuilt translator which are powered by Google and Bing.
Read more: Top 10 Best Free Boomerang Alternatives – Email Productivity Tools
Slick Write
Slick Write has the variety of the features which makes it much closer to the Grammarly alternatives. Use its editors for writing content or use pasting method to do so. The sidebar will show you all mistakes such as transition words, adverbs, redundant sentences, passive voice, common starting words, etc. Slick Write has many integrated tools for their users. Even it includes Google and Wikipedia to get more details of the word or any other detail. You can use the dictionary too for viewing the definition, antonyms, synonyms, etc. Slick Write also describes the word length, sentence length, and structural flow graphically.
Read more: Top 10 Best Free Windows Magnifier Alternatives – Check Now
OnlineCorrection
OnlineCorrection is a free tool which will make your reputation among the majority of the peoples by correcting the grammar and spelling errors. It monitors your content carefully and then lists out the errors and mistakes in front of you. It searches for grammar, style, spell, punctuation and duplication words on your content. OnlineCorrection is free of cost grammar tool, and that is why it is in this list of Grammarly alternatives. If you have made any mistake, then it will show it to you by making the wrong words colorful. If you were searching for the free Grammarly alternatives, then you must try it.
Read more: Top 10 Best Free Alternatives to Paint on Windows PC/Laptop – Microsoft Paint Alternatives
HemingWay
HemingWay focuses on the readability of the content. It offers their service in two ways either use an app or use online service. But, if you want to use it on the desktop, then you have to pay for it. When you paste your content into the textbox, then it will highlight all the phrases with different colors. It also provides the suggestion tool to find the best suggestion regarding that word. The editor of HemingWay has many options like bold, italic, bullets and inserting the links, etc. HemingWay can also be considered as the best Grammarly alternatives.
Read more: Top 10 Best Hamachi Alternatives – 2018 Updated
Reverso
Reverso is the best web-based proofreading tool and the best grammar tool. It has the extensions which can be used to get the grammar facility on your PC or mobile. Reverso supports many devices like Windows, Mac, Android, etc. It supports many languages like German, French, Arabic, and Russian, etc. Just write our content online anywhere and get the details regarding tenses, verbs, adverbs, prepositions, and many more. Reverso has integrated dictionary, synonyms, conjugate options too. The problem in Reverso proofreading tool is that it can only check up to 600 characters for grammar error. Else it, all the features of Reverso is very good you must try it as a quite interesting Grammarly alternatives.
Read more: Top 10 Best Fitbit Alternatives – Budget Fitness Trackers [2017]
SpellCheckPlus
SpellCheckPlus is the last but not the least Grammarly alternatives. It can replace Grammarly by its features. SpellCheckPlus is an online grammar checking website which will check the grammar error and everything else related to the grammar for you. It is used for grammatical errors of content. One can check the grammar errors of the content using their amazing services. Well, it does not have much much functionality, but the grammar error checking facility is perfect as compared to others. It offers Online spelling and grammar checking, Quick content checking, and Free web-based service types features.
Read more: Top 10 Best YouTube Alternatives
Last Words on 

Top 10 Best Grammarly Alternatives for Windows & Mac 2018
We have seen top 10 best Grammarly alternatives for Mac and Windows OS based PC/Laptop. All these mentioned Grammarly alternatives are best at their place. However, some of them are having paid service, and some of them are free to use. But, a majority of these tools are free, but for more services, they will charge some money as Grammarly does. I hope by this article you have now got an idea that which are the best Grammarly alternatives. So, you can use them in future for your work if you want. Share this article with your friends also and tell them about this list of top 10 Grammarly alternatives for Windows and Mac PCs.
Was this article helpful?