An affiliate program of a dating site can bring very impressive earnings. Whatever the times are, the topic of dating websites will always be relevant. Who would have guessed that 2017-2018 would be such lucrative years for the whole industry? I surely didn't. Especially now, when every self-respecting person has access to the Internet, there is a real boom in the network about this.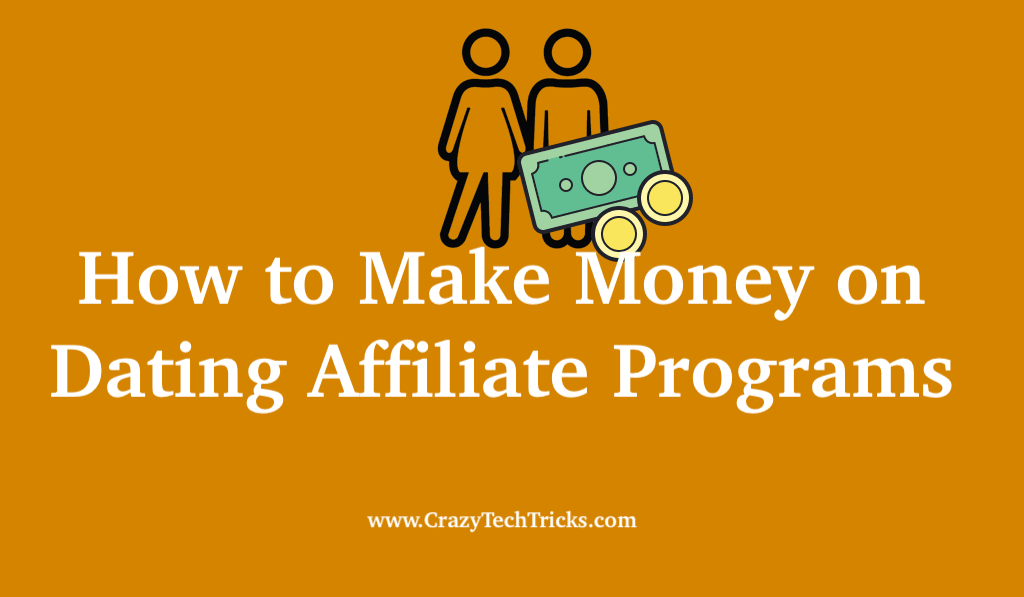 A lot of people with unprecedented enthusiasm register on various dating sites, post their photos, and communicate with pleasure. Some of them are just hoping to arrange their personal lives, and there are those who just want to diversify their pastime. There are thousands of dating sites out there. Some offer regular services; some don't, yet they bring people together, and nothing else matters – race, culture, nationality, or age. While we are at it, be sure to check out this list of hottest women over 50.
Dating is a profitable niche on the Internet, where webmasters earn money through dating services. The owners of such portals make a profit by providing additional services to their users, such as VIP accounts, gifts, translations from other foreign languages, the ability to install additional photos, etc., and webmasters who have connected to such an affiliate program make a profit with clicks and user registrations on such resources. And you can earn decently on this, attracting people to such a pleasant pastime, and everyone is happy in the end.
The standard affiliate program of a dating site is the placement of a link on your site to the affiliate program website. You can create as many links as you like, so you can experiment with them to find out which works best. That is, in essence, such an affiliate program is a real mutually beneficial cooperation between the partner and the seller. The partner places ads on the products or services of the seller on its website and leads the buyer, for which the seller pays a reward to the partner.
An affiliate program is also profitable for the seller. It makes it possible to reduce their costs in attracting the final buyer. Another important point is that participation in such affiliate programs does not require financial investments and special knowledge. A convenient interface of affiliate programs with detailed instructions will help to do everything easily and quickly.
You can earn on it in two ways. In the first version, you can place your referral link in different places, both on your websites and on websites of other people, for example, in the comment section of different articles or on forums. In the case of forums, it is necessary to leave messages necessarily on the topic under discussion, and that the link text fits in well there, then the moderators will not delete it. For each client who comes to such a link, you will receive 10% of the amount spent by him.
But I think that the first option is too troublesome, I myself like the second one, and it is with them that I work closely. Its essence is that it is necessary to create your own website, for which the affiliate program Loveplanet is used. Here, I get 50% of all the money spent by my client. Even if he/she spends money on another Lovplanet site, I still get paid for it because I got him/her as my affiliate.
In general, Loveplanet's affiliate program is quite convenient and pleasant; besides, there is friendly technical support, although there is almost no need to go there; everything is so well organized. Payments there are made once a month, and the minimum wage for withdrawal is only 5 dollars, which does not matter, anyway, because earnings are always many times more than that. Still, dating affiliate programs are a great thing. If you're not lazy and show imagination – you will earn some decent money!
Was this article helpful?