Hello friends, Today I will share a method to set up a smart garage door opener. I will share a few equipment that will not only make your garage high tech. But will even secure your garage from thieves. You can control the door open/close, add a camera with sensors, and many more cool features.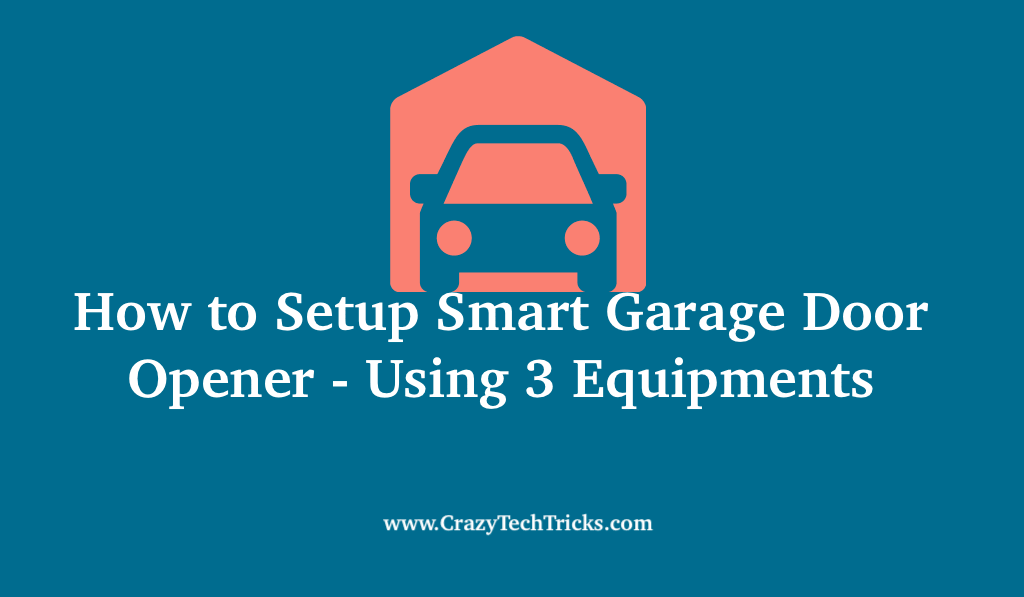 Imagine your garage start working on your own. I mean, you can set up the complete automation in your garage. The door, light, camera, and various other equipment start working on its own. You just need to tap on a button, and all the features start working. It will be like a smart garage door opener.
How to Setup Smart Garage Door Opener – Using Latest Equipments
Its not only about automation but also about security and our daily habit. Yes, our daily habits. Sometimes we are in doubt that did we close the smart garage door or not. In that case, we need someone to visit the garage or ourselves. Just to check the garage door.
Now just imagine if we add a camera and sensors to our garage. Then wherever we are, all we need is just click on the screen, and we can check the full view of our garage.
All the equipment i have shared in this smart garage door opener requires electricity and the most important WiFi. The WiFi will help these devices to get connected with your phone, or you can even connect with other phones. All you need to is give the authority.
---
Connecting Camera with Sensors to Check Garage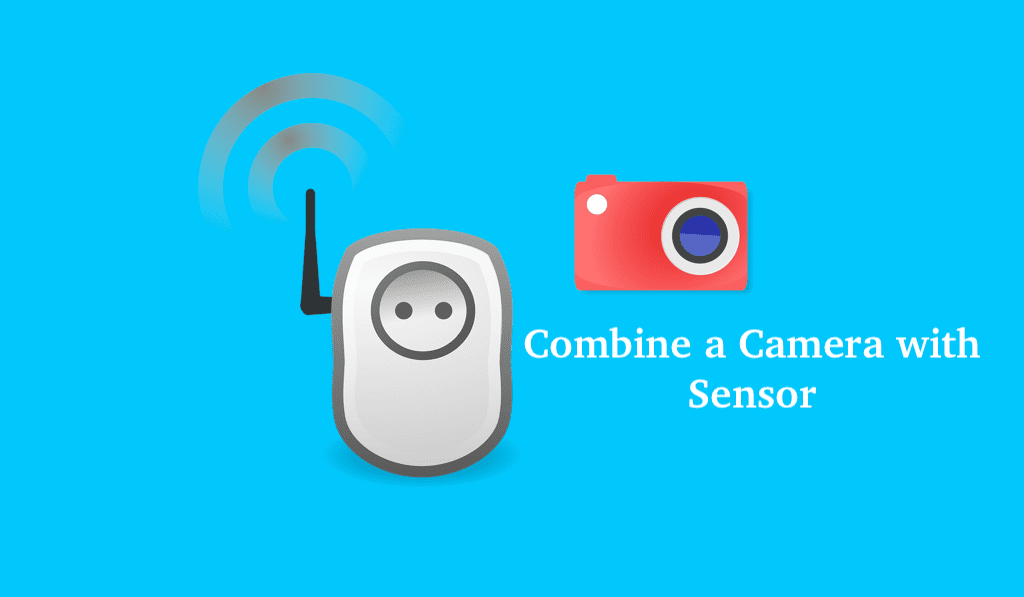 To see the view of our garage we need a camera that is placed inside or outside the garage. But make sure you can see the full view of your garage. The most important view is the entrance of the garage, as it will even help you in identifying anyone entering inside or going outside of your garage. There are plenty of cameras which are having inbuilt sensors.
All you need to do is place them in the garage and the moment someone passes in front of the camera. You will get notified. Isn't that amazing features. These cameras can be connected with your phone so that you will get a popup notification and users can event connect with a virtual assistant.
Read more: How to Fix Camera Failed on Samsung Galaxy
The camera i have shared will work at night also and will keep you updated with all the movements observed by the camera.
---
Adding a Smart Lock to the Garage
Several high tech companies use Smartlock. The majority of the people do not use the regular key and buttons. As anyone can press the button and anyone can make a duplicate key. So you need to be very smart in adding some smart lock to your garage. You can use various lock to make a smart garage door opener.
The type of lock I am talking about is not only about having a password. But it can be controlled by your smartphone. Imagine you are outside somewhere and you just tap on the phone. Now you can control the movement of the garage door.
Read more: How Many Megapixels is Good for a Camera
For example, If you want your friend to take anything from your garage. Then you don't need to tell him the password or share any key. Just tap on the phone and the garage door will open. On the other hand, your camera is also recording everything. Its a great way to lock your garage. And the best part you can lock or unlock from anywhere around the world.
---
Use Smart Light
There are several types of smart light available in the market. Some people think smart light are those which turn to any different color. Well, its not that smart light we are talking about. This smart light can be controlled by your smartphone also. And you can switch it on or off just by a tap on the phone.
Read more: How to Make a Thread on Twitter
These lights are very helpful if you just want to alert anyone. Imagine you hear a noise in the garage, and there are thieves when you see on the camera. Now all you need is tap on the light. The moment you do, the thieves will think someone is there, and they will run away. These smart garage door opener tip is not only for making your garage high tech. But you can even secure your garage from the thieves.
---
Conclusion
There are several other types of equipment available to make a smart garage door opener. But these equipment are most used. Use this equipment not only to lock or unlock, but you can even take control of light and camera. It will secure and make your smart garage more high tech.
Was this article helpful?