Hello friends, Today I will tell you a method on how to turn off narrator on Minecraft. Users can use this method on thier Windows PC/Laptop, Xbox and iPhone/iPad. You can switch off speech from the narrator in the game. It will stop voice subtitles in Minecraft.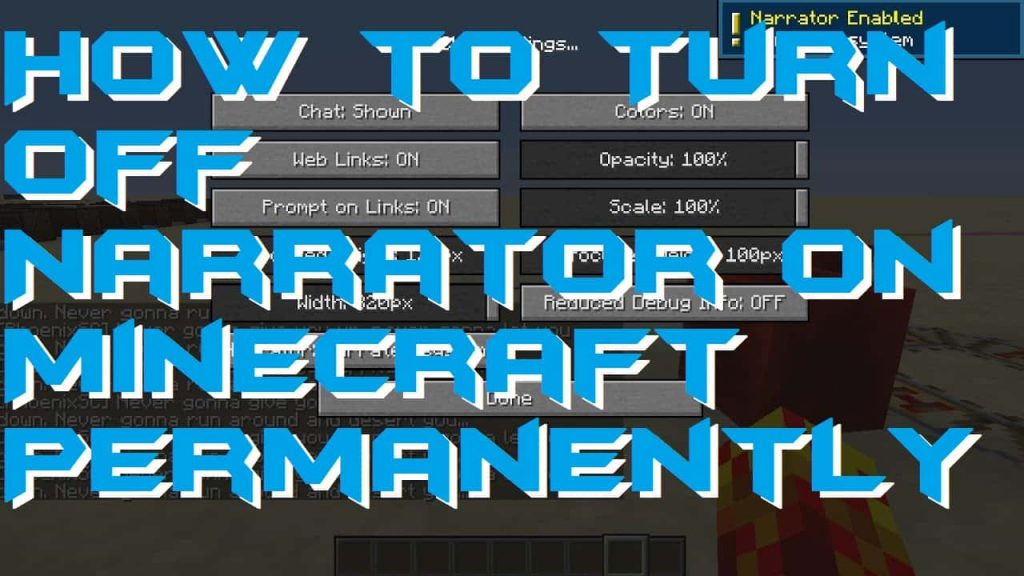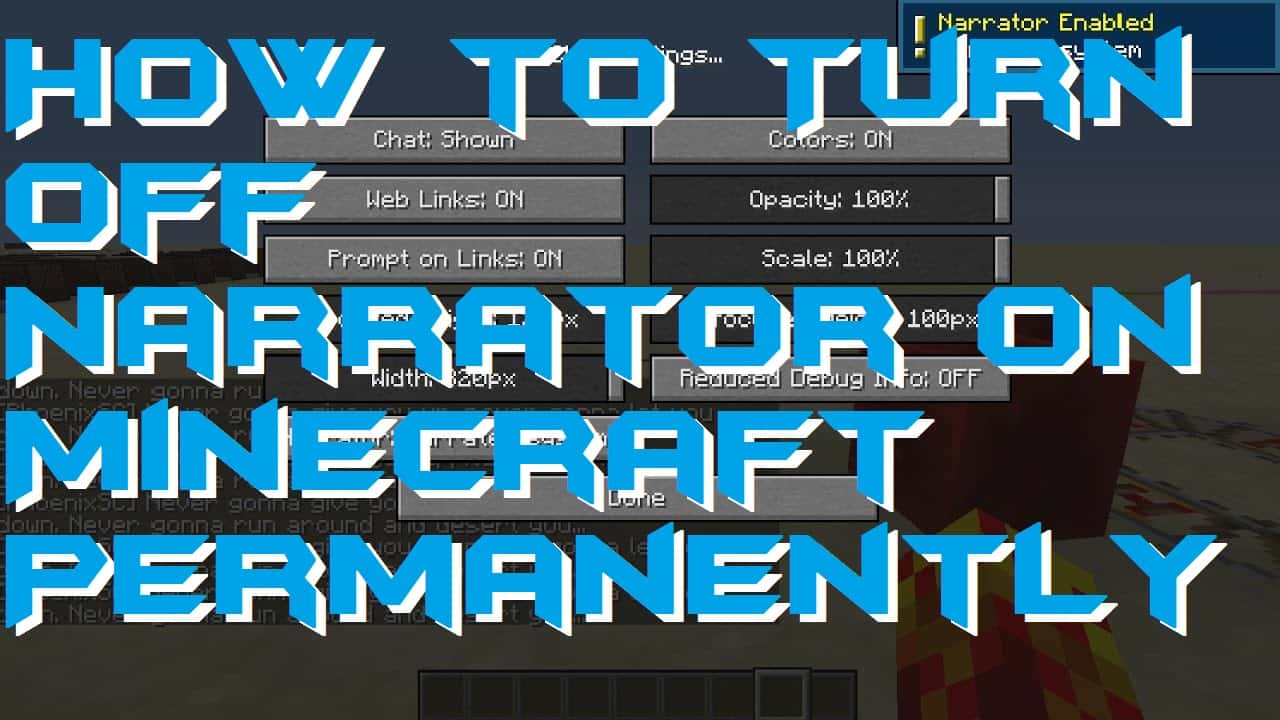 A lot of us used to play Minecraft when we are free. It is really an amazing game you know. It is the best action as well as an adventure game I have ever played in my life. But, besides it there is an unwanted option available in Minecraft, which is called Narrator. Recently, a few days back, I was playing Minecraft, and suddenly the narrator turned on automatically (I think I had pressed some short key for it). It irritates me a lot. Today we will stop this narrator permanently.
How to Turn Off Narrator on Minecraft Permanently
In this part of the article, we are going to find out how to turn off the narrator on Minecraft in a quick way. If you are reading this section of the article then it is sure that you are playing the Minecraft game on a gaming device, not on PC/laptop. So, what if you had accidentally turned on the narrator on Minecraft? Don't worry, I am here to help you.  What you have to do is that under the Minecraft interface, click on the options. Then, click on the chat settings. After that click on the Narrator until you do not disable it completely.
Read more: How to Reduce High CPU Usage in Windows 10 – Best 3 Ways
How to Turn Off Narrator on Minecraft on Xbox
IF you guys are using Xbox to play the Minecraft game in it then it's cool. But, if you have enabled the Narrator by mistake and want to disable it the how you will do so? Well, to learn how to turn off the narrator on Minecraft on Xbox here is a quick way to do so.
Press the Xbox button, which will open the guide window.
Then, click on the System option.
Now, you have to click on the Settings.
After that, click the Ease of Access option.
Lastly, click on the Narrator to turn it off.
Can't Turn Off Narrator on Minecraft
It might be possible that you have used the method which I have told you to disable narrator on Minecraft. But, you failed in it. Then, you will look up for the other available methods on the internet to do so.
Know more: How to Stop Windows 10 Update in Progress – 2 Methods
But you didn't find anything which can solve your problem. Frankly, I would like to say to you that if you cant disable narrator on Minecraft then your gaming device software is damaged. What you have to do is take it to the service center where it can be repaired. None of the methods is going to help you else this one.
Conclusion
This was the entire article on how you have to disable the narrator on Minecraft whether you are playing it on Xbox or any normal gaming device. There is no other way available to do so. However, it is the other thing that you restore the settings of your gaming device then it might be solved. But, other methods rest of this one, those are fake. I hope now you have easily turned off narrator on Minecraft. Share it with the person who badly needs help regarding the same.
Was this article helpful?