You can use your iPhone as a Webcam for Recording or Video Conference. I will also share some extensions and how to turn your iPhone in proper DSLR. You can use these tips to improve the quality of video recording/conference. I have also shared the advantages of iPhone as a Webcam.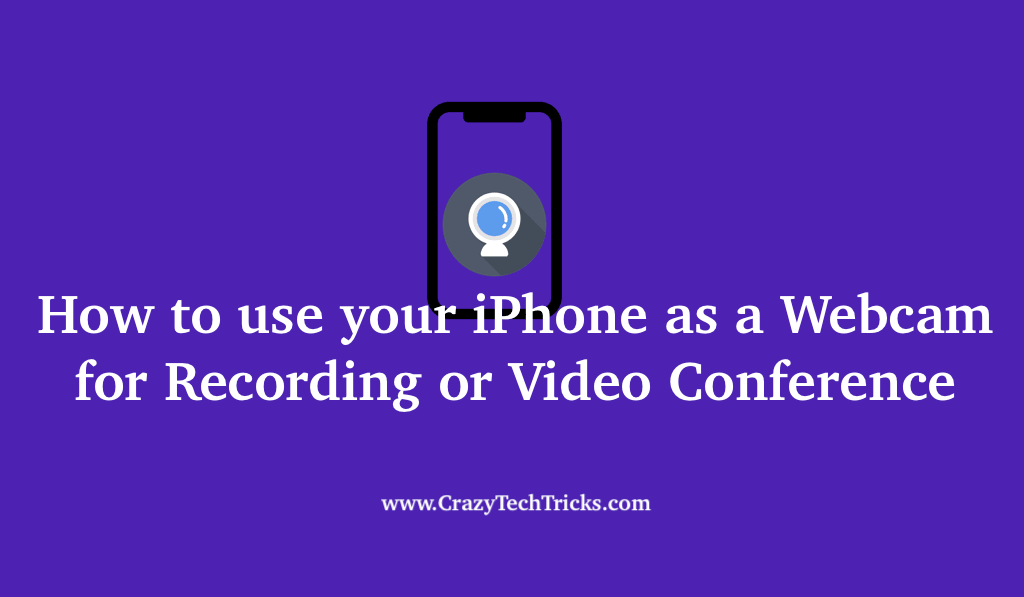 Nowadays all of us are having a good iPhone in hand embedded with magnificent features in it. iPhone has high CPUs in our mobiles which serves us all the work very fast with the help of powerful processors and RAM. Not only this, but today's Smartphone are also integrated with high-quality cameras with it. Many of the Apple iPhone can record 720p HD quality videos to 4k video.
Read more: Which iPhones Have Portrait Mode
Advantages of iPhone as a Webcam
There are plenty of Advantages of iPhone as a Webcam. It is easy to carry, you can put in the pocket and not much care required in handling.
On the other hand, DSLR are challenging to carry and require care in handling. You can do your video related stuff and share with anyone around the world using Social media and other apps.
Read more: How to Fix AirPods Case Not Charging
---
How to use your iPhone as a Webcam for Video Conference
When we attend any video conferences from our laptops, we realize that our camera quality is not so good. Sometimes we don't even see our video when we are in low light. There can be other reasons also like Webcam battery is low or webcam not responding. We can instead connect a webcam for a better experience. But many of us don't use them frequently.
So is there any other way to overcome this issue other than that of using a webcam? It is the common question that arises for many of us while experiencing this situation. When we talk about the iPhone, then there is no Smartphone better than them, And as every new iPhone launched, users see more cool features. You can use your iPhone as a Webcam.
The iPhone camera is itself best when it comes to quality and resolution. I will never suggest you use any of the external 3rd party apps for video conferencing. However, you can try any tripod for your iPhone [LINK]. These tripods are best when it comes to the stability of the camera or you can attach your iPhone and take a meeting.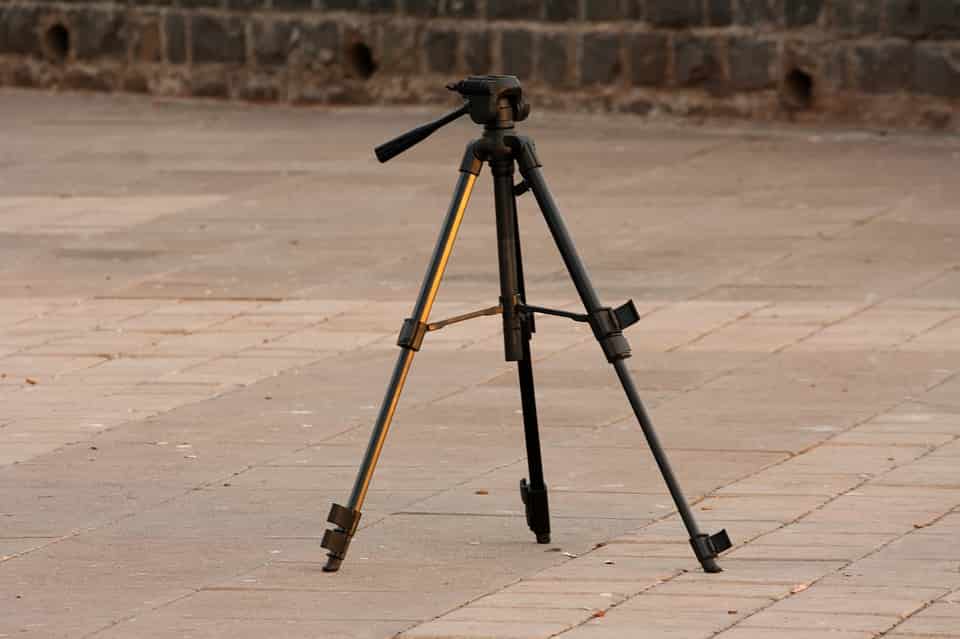 Imagine you are out somewhere and your surrounding are not at all impressive. You want to hide all your surroundings in that case iPhone blur effect is amazing. There are plenty of more cool features which the iPhone provides as you can even record the session and much more cool stuff you can do.
You can even use its Airpods which has noise cancellation mic.
---
How to use your iPhone as a Webcam for Recording
Many of us are really interested in capturing some magnificent moments in our daily life. Not only this, many of us really want to make some money out of the knowledge by creating YouTube videos. There is no need to buy an expensive DSLR camera and learn even how to use a DSLR camera. It's never easy to operate DSLR as it has plenty of settings. Instead, you can use your iPhone as a webcam to accomplish all these tasks
Read more: How Many Megapixels is Good for a Camera on iPhone
One can capture all the magnificent moments using their iPhone camera. iPhone has a high lens power and megapixels. For example, if you are at a party and want to capture some pictures/videos. You can use your iPhone and capture it for extremely outstanding results.
iPhone has several filter mode in its camera. Users can create video from portrait mode to another recording mode. Users can even capture any movement of an object by using in slow-mo mode. There are several other amazing modes like time-lapse, pano modes, and several others.
Read more: Top 5 Best Apps for Time Lapse Photography on iPhone
iPhone is great for recording as users don't even need to edit the video. They can shoot the video using several different modes and later combine them in one. So it's fantastic to create a video. You can use an app for a time-lapse video recording [LINK].
---
Conclusion
iPhone is excellent from recording to video conferencing. I have listed only these two features, and there are plenty more advantages of using the iPhone as a Webcam. Just imaging its mode is so cool that you don't need an editor to make your video in a slow mode. It actually does and gives an amazing look for the video. You can use its multiple cameras to improve the quality and pixel of the camera. And also create a blurred background.
Was this article helpful?