As the technology is getting advanced nowadays, malware attackers and hackers are also using the latest techniques to access a business's critical information and data in order to leverage the situation and steal their money and data.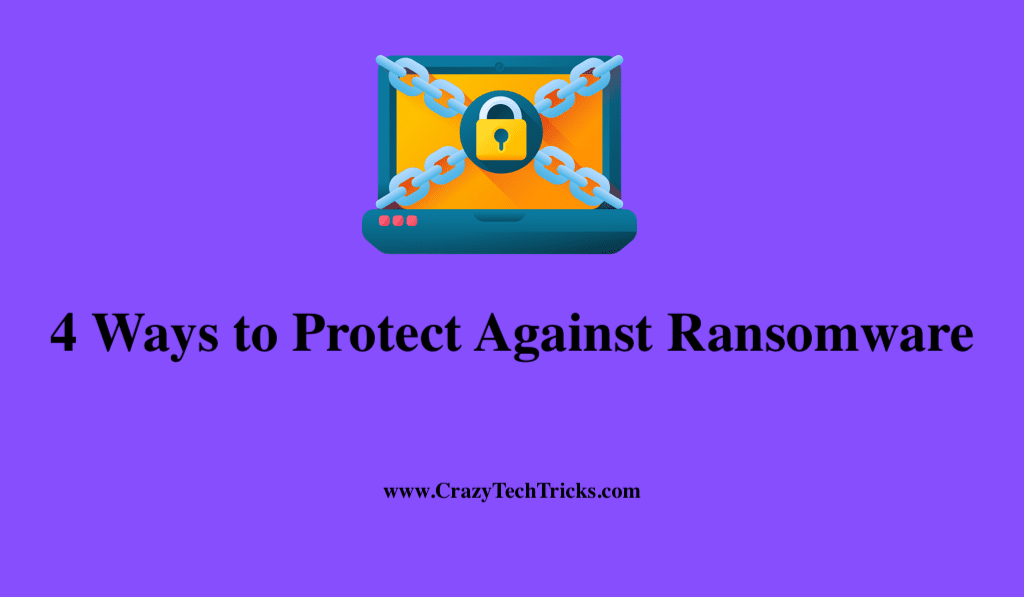 There are plenty of cybercriminals that are using ransomware in order to take over a company's information in an unethical manner and freeze its computer or mobile devices to demand some ransom in exchange for their important data.
For this very reason, it is very important for you to take special measures for ransomware removal from your system or protect your company against any kind of ransomware attack. So, here are some of the ideas to achieve your objective.
Install Antivirus
One of the most effective and great ways to protect your organizations' systems from getting hacked by any kind of unauthorized or illegal access is by installing proper antivirus programs in all your computing devices.
This is necessary in order to make sure no virus enters your system. When you are researching something on the internet, there are plenty of sites that might use cookies that can save your web search history and can access your computer this way.
Read more: How Do I Know if My Phone Has a Virus
For this very reason, having an antivirus program installed in your computer system will help you to warn about any potential threats or virus sites as well as put proper firewalls between your system and virus sites to protect your critical data.
Avoid Junk Emails
One of the most common ways through which ransomware or viruses might enter your system is by opening any kind of junk or spam emails sent by dummy accounts. Mostly these emails contain some kind of spam link or files that can corrupt your system files.
So, in order to avoid situations like these, it is better not to open such emails sent by any unknown accounts that can contain such links or downloadable files through which any hacker or ransomware attackers can enter your computers.
You can learn to prevent phishing by protecting yourself from any ransomware attack since most malware is distributed through such emails, and they can also infect your entire system by hacking your important company information.
Backup Your Data
Another one of the most significant tricks to protect your computer against ransomware attacks is to back up your entire data regularly. You can keep this backed-up data in some other storage device or in some other system that no one can have access to.
Read more: How to Remove AdChoices from Chrome
This will help you a lot in case some attacker demands a heavy amount of ransom from you after hacking your data, as you can rest knowing that you have a complete backup of your data, which is safe and away from the hacker's access.
This means that even if they warn you of deleting your data, you will know that you will still have access to all your necessary files, and you do not have to waste your money on any ransomware.
Train Your Staff
When you are running your own business, learning how to protect your system and important data from hackers and malware attacks all by yourself is just not necessary. This means that your workforce should also be aware of the significance of these cybersecurity measures.
In order to make sure of this, you can properly have several training sessions with your staff to describe what cybersecurity steps they need to take before downloading some data from an email or before using any kind of website.
Read more: How to Remove $recycle.bin Virus
You can also invest in different security awareness workshops set up for your workforce in order to train them to identify the malicious and ransomware attacks and how to deal with them.
Was this article helpful?