You can secure Facebook account from hackers by following these methods. I have shared several ways to keep your FB safest, so none can hack or know your password.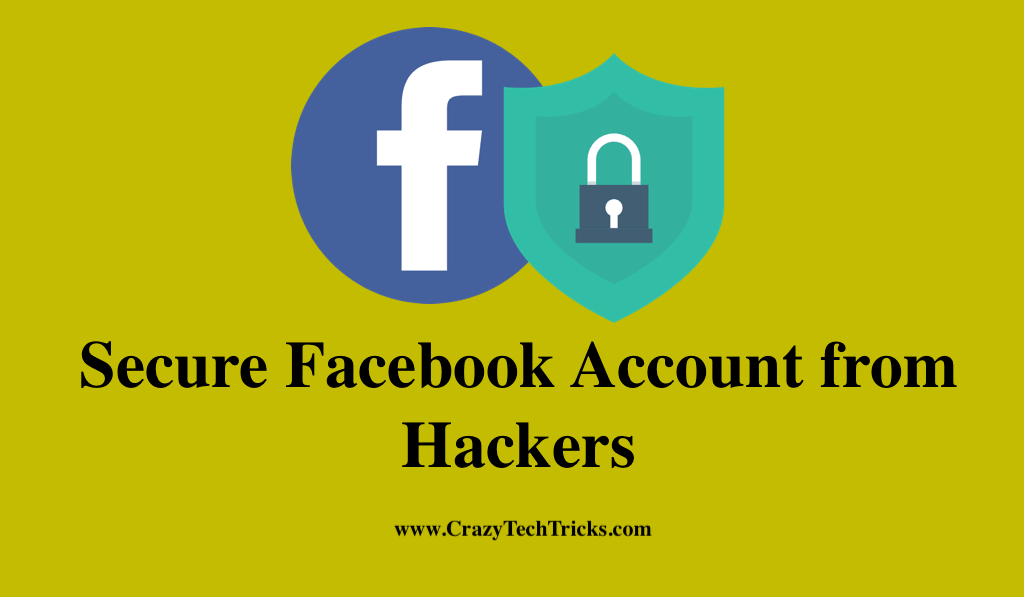 Facebook, we may keep in touch with family and friends, keep tabs on your favorite celebrities, and keep abreast of current events. It can be more than simply embarrassing when your Facebook account is hacked because many consider it an extension of ourselves. Due to its large number of users, Facebook has amassed enormous information that hackers can exploit for financial gain or extortion. You may also lose your reputation, have sensitive information leaked, or even lose money if your Facebook account has been hacked.
Read more: How to Hide Your Facebook Page Permanently
The hacker can also upload unflattering or discriminatory posts that will enrage the celebrity's admirers. Therefore, it is important to change your password as soon as you suspect your Facebook account is compromised.
How to Secure Facebook Account from Hackers
There are three methods to secure Facebook account from hackers. They are:
Tips to keep your Facebook secure.
Facebook Security Settings
Use Facebook with caution
Top 6 ways to keep your Facebook Safe
The most secure strategy to protect your Facebook account is choosing a difficult password to guess and simple to remember. However, you can also protect your Facebook account by using the methods listed below.
Avoid using your name, birthdate, dogs' names, or other commonly used words in your password. The more characters in a password, the more difficult it is to decipher.
Never use your Facebook login information on any site or blog. For example: If you use the same password for the two services, a hacker who gains access to your Instagram account will also be able to access your Facebook account.
Make use of a password management service. If you have any passwords that you would like to secure and store in one place, you can easily find a password manager that can do this.
Every six months, switch your password.
Make sure you don't give out your login to Facebook to anyone.
Only use computers that you know to be safe. If you have to use a computer that you don't know or trust, you can request a one-time password from Facebook in some locations.
Read more: How to Turn Off Active Status on Facebook
Use Facebook Security Settings
Learn how to use Facebook security settings by reading the information below.
Activate Login Alerts.
Two-factor authentication should be enabled.
When you lose your account access, choose trusted contacts.
View the location of your logged-in account.
You can see the most recent authorized logins by looking through your inbox.
Encrypt your posts to keep them private.
Encrypt your email notifications to keep your recipients safe.
Read more: What Does ISO Mean On Facebook
Use Facebook with Caution
The information in the following section will teach you how to use Facebook with caution. These are:
Double-check to see that you're logging into the correct website.
Accepting friends from individuals you don't know is a bad idea.
Do not click on any suspicious links or "shattering videos" that your friends post on social media, especially if they are from someone you know.
You should keep an eye on your purchases frequently.
If you find anything suspicious, you can file a complaint against someone on Facebook.
People you do not trust can be blocked on Facebook.
Be on the lookout for malware and viruses, and do it often.
Ensure that all software is current.
Read more: How to Reduce Facebook Data Usage on Android
Conclusion
However, no matter how hard Facebook's developers work, they will never be able to protect the site from the sophisticated attacks of cybercriminals completely.
Therefore, Facebook is not completely safe, thus its users must take responsibility for protecting their information and devices. A virtual private network (VPN) is recommended for this purpose. Furthermore, I hope this information has been helpful to you. Let us know in the comment box below if you have any questions.
Was this article helpful?