Electric vehicle (EV) chargers are in greater demand due to the growing popularity of EVs. With these charging stations, you can conveniently charge your electric vehicle in the comfort of your home. However, before making this investment, it is critical to understand the exact cost of a comprehensive home EV charging setup.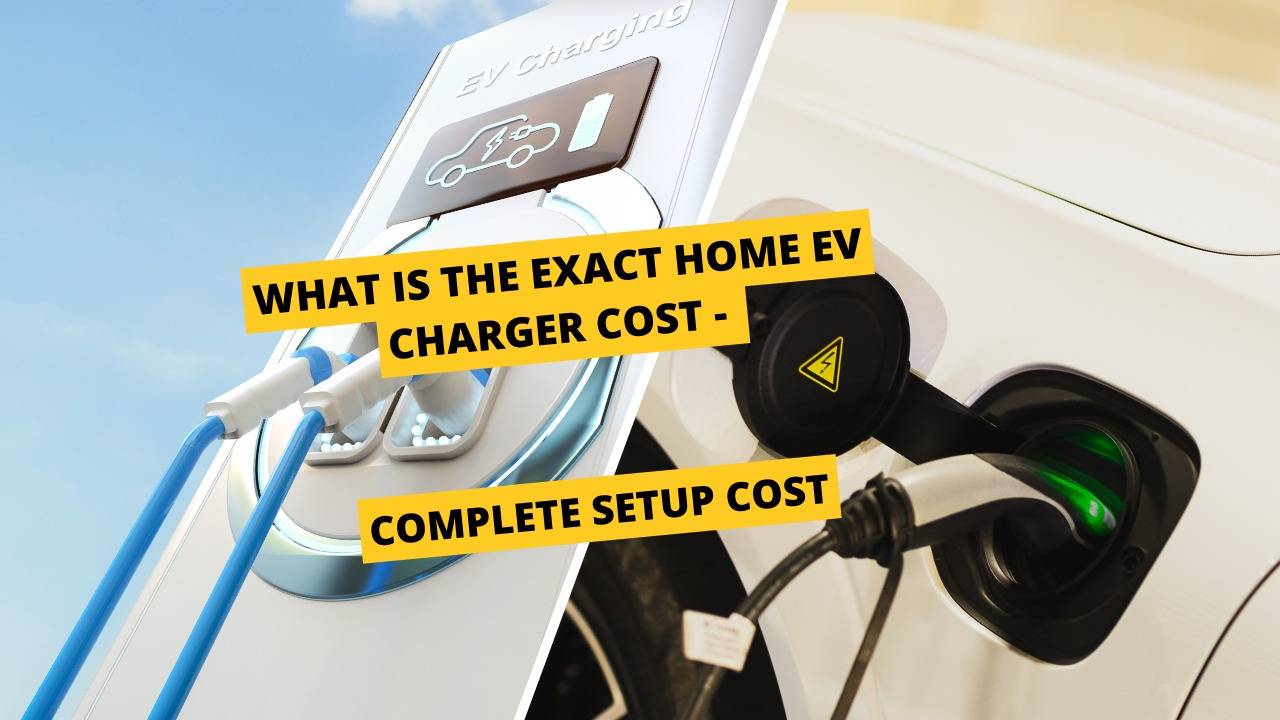 In this post, we'll explore the numerous parts needed to set up a home EV charger and provide you with a detailed breakdown of the expenses involved with each part. Once you have the idea of installing a home EV charger, you will be able to make an informed decision since you will know the total cost.
What is the Exact Home EV Charger Cost – Complete Setup Cost
It is essential to understand that an EV charger contains several components. Understanding the prices connected with each component, therefore, can assist you in budgeting efficiently and making well-versed decisions based on your requirements and circumstances. As a result, in this article, we will look at the main aspects that affect the installation price, such as the EV charger system itself, electrical panel modifications, wiring and conduit, permit and inspection fees, labor charges, and other optional features.
Read more: How to Fix Broken Charger Port on Android
Breaking Down the Costs
The following expenditures are required to get a better idea of the cost of operating a complete home EV charger system:
EV Charger Unit: The actual EV charging unit is the main component. The cost might vary based on aspects such as brand, power capacity, and other features. The typical price range for Level 2 EV chargers is $500 to $1,500. Premium chargers with additional features may cost extra.
Upgrade to the electrical panel: It's important to determine whether your electrical panel can support the increased load before installing a home EV charger. To meet the power requirements of the charger, the panel may need to be upgraded. Moreover, A complete electrical panel update can cost anywhere from $500 to $2,000, depending on the complexity of the installation and the cost of the electrician.
Wiring and Conduit: A secure and effective EV charging station requires proper wiring and conduit. Depending on how far the electrical panel is from where the charging station is located, different amounts of wire and conduit work may be required. On average, homeowners should anticipate spending between $500 and $1,500 on this feature.
License and inspection charges: Most local governments need licenses for EV charger installations, as well as subsequent inspections to guarantee compliance with electrical codes. Depending on where you live, permit costs might range from $100 to $500. Inspection expenses are frequently included in the permit price.
Cost of labor: In order to ensure adherence to safety standards and good performance, professional installation is advised. Based on installation difficulty and electrician rates, labor expenses might change. For mounting the charger, connecting electrical components, and system testing, homeowners should budget between $500 and $1,500 in labor costs.
Additional characteristics and accessories: For monitoring and managing the charging process, homeowners can select extra features like Wi-Fi connectivity, smart charging capabilities, or mobile applications. The price of these features varies depending on the charger manufacturer and the required functionality. Furthermore, accessories like charging cords and cable management tools may increase the overall price.
Read more: How to Recover Data from Android Phone Not Turning ON
Conclusion
In conclusion, the entire cost of an entire home EV charger setup includes some components, such as the charger unit, an upgraded electrical panel, wiring and conduit, permit and inspection fees, labor charges, and any other features or accessories. When all of these factors are considered, homeowners should expect to pay between $2,000 and $6,000 for a complete installation.
Remember that these costs are approximations and may vary depending on geography, individual requirements, and market movements. It is best to contact certified electricians and get various prices from reliable installation companies to get an informed evaluation.
Was this article helpful?